Hindu mythology has always held peacock in great reverence. It has always depicted positive qualities such as benevolence, patience, kindness, compassion, and knowledge along with being a symbol of eternal beauty admired and revered by even the Gods. It is believed that Peacock was awarded its vibrant and colourful appearance as a result of some good act which pleased Lord Indra, who is also known to preside on the throne made of peacock feathers. Peacocks are believed to be the symbol of the cycle of time. Lord Krishna, one of the Gods held in extreme veneration for imparting philosophy and wisdom of life in the form of The Bhagwat Gita, was always believed to wear peacock feathers in his crown. Peacock feathers are also known to bring good luck and prosperity. They are also a symbol of beauty, richness, Felicity, and joy. Which moment can be more joyful than a wedding and what else can make it full of happiness than a Peacock Theme Invitation Card?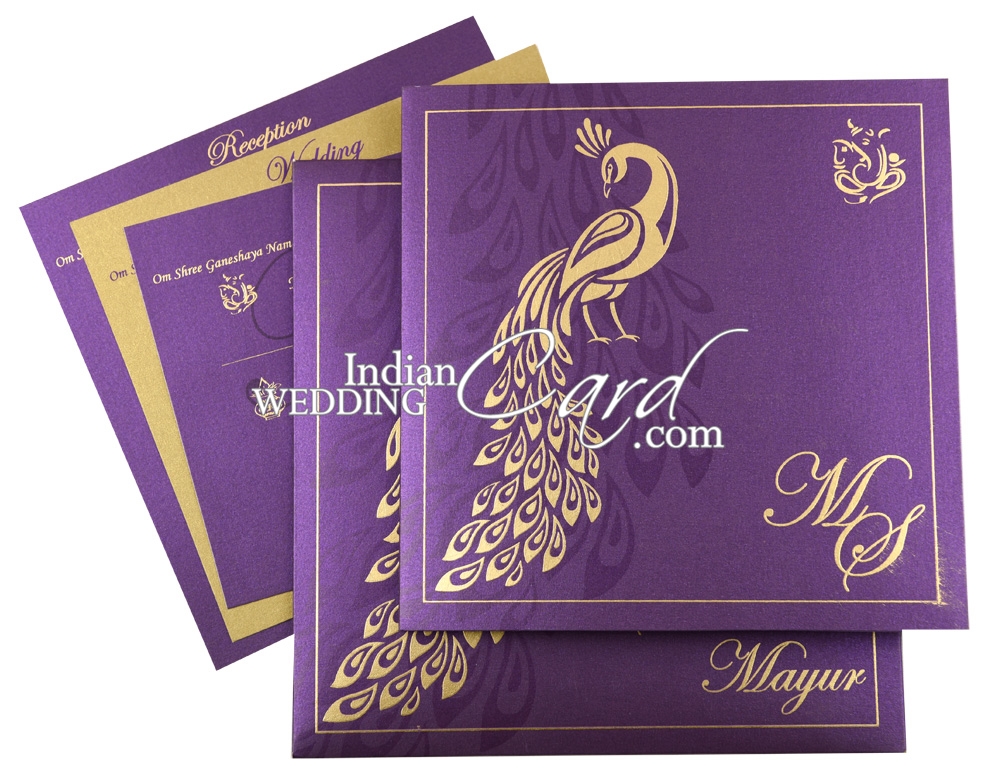 Why Peacock Theme Wedding Invites?
Peacock, apart from being the national bird, has been given a special place in Indian traditions and culture and thus till date it is considered to be auspicious to be the part of Hindu weddings, prophesising happiness and a blissful married life with the help of all those admired qualities of this elegant bird which every couple would want to be blessed with. Apart from the religious significance, there is no denying the fact that the iridescent, prismatic colours add life to any invitation card. Suddenly, one feels energised and luminous with the positive vibes that are transmitted when a peacock cutting or feather is placed on the wedding invitation card. There is no doubt that anyone getting married is making a new beginning in one's life and novelty in life must consummate with assurance of divine support.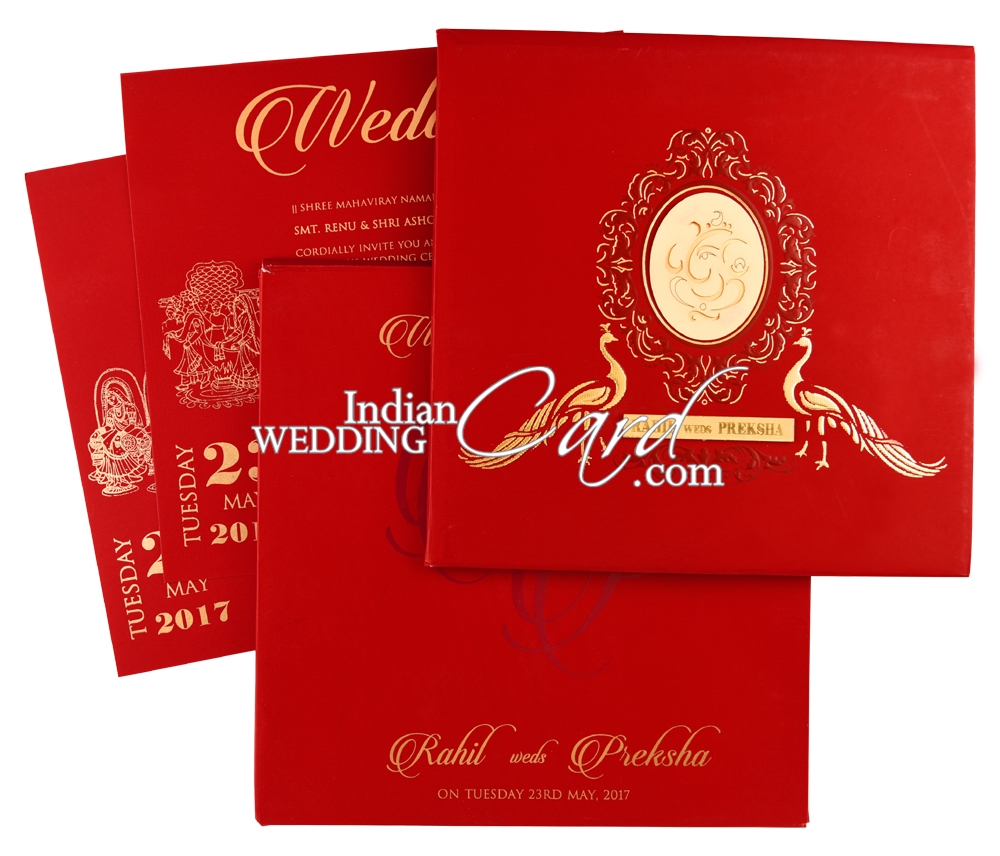 We at Indian Wedding Card always make tireless endeavors to bring to our clients the wedding invites that ring a bell of joy, gratification, and fruition in their lives. Our innovative and creative ideas are always updated with new and modern trends but that does not indicate that we are less versed with our age-old traditions or any object which is of religious significance. Our designers are equipped with the knowledge and wisdom of diverse cultures and religions of India which strengthen their creative skills to always cater for whatever is desired by our esteemed clients. When it comes to Peacock Theme Wedding cards, we create the most beautiful, vibrant and the brightest of the cards which colors display the grace and elegance of this bird. These wedding invitations may contain an image of a peacock or it may be adorned with peacock feathers with unmatched skill in a pattern which truly showcases higher aesthetic sense, transforming a traditional card into a modern or contemporary one as the inventive skills that Indian Wedding Card applies to each of its exclusive invites energized extraordinarily.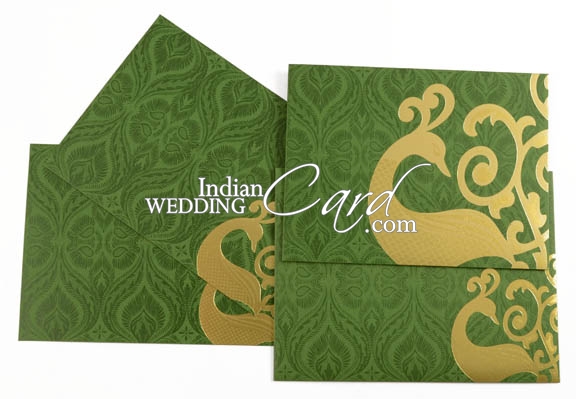 We have it all with peacock, from simple, ornamental to flamboyant to match the taste of our clients who must feel happy and satisfied with the end results. Order your free sample from our vast collection of peacock theme invitations now.