One of the toughest parts of wedding planning is visualizing the wedding. What type of wedding do you envisage? Is it a simple traditional wedding or a theme-based wedding? The choice depends on you – your taste, your idea of your dream wedding, and your social and cultural background. Couples are making extra efforts to plan a unique and different wedding. Everybody wants to have a unique wedding – a wedding that is memorable. Theme wedding invitations can give a unique touch to your big day.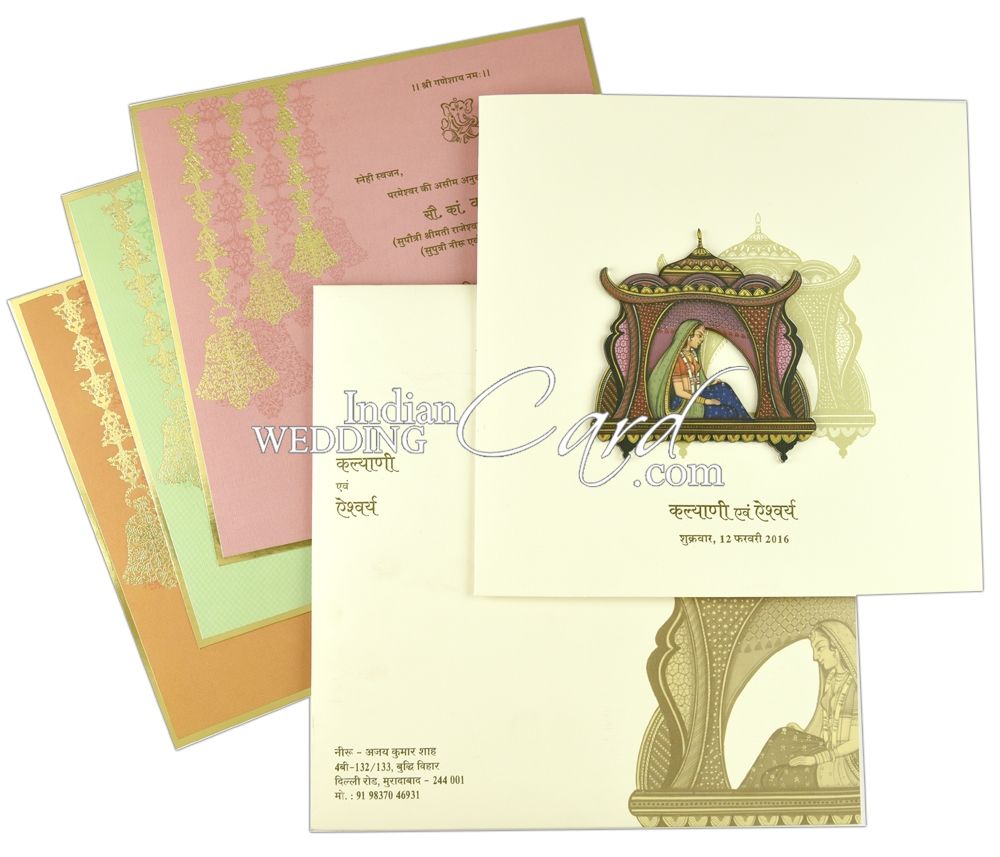 Through the wedding invites, the guests get the first glimpse of your wedding. A simple wedding card cannot manage to get their attention. But a specially designed thematic card can immediately draw everyone's attention. Forget about everyone else, what's your first reaction when you get a thematic wedding card? Let me guess – you get amazed and excited to attend the wedding. It's a simple human tendency, they get attracted to unique things that are out of the world.
Win hearts with beautiful theme wedding cards:
Well-crafted theme wedding cards can set the tone of your wedding. The theme card can either depict the theme of the wedding just like a beach wedding or relate them to paisley / bridal theme cards, etc.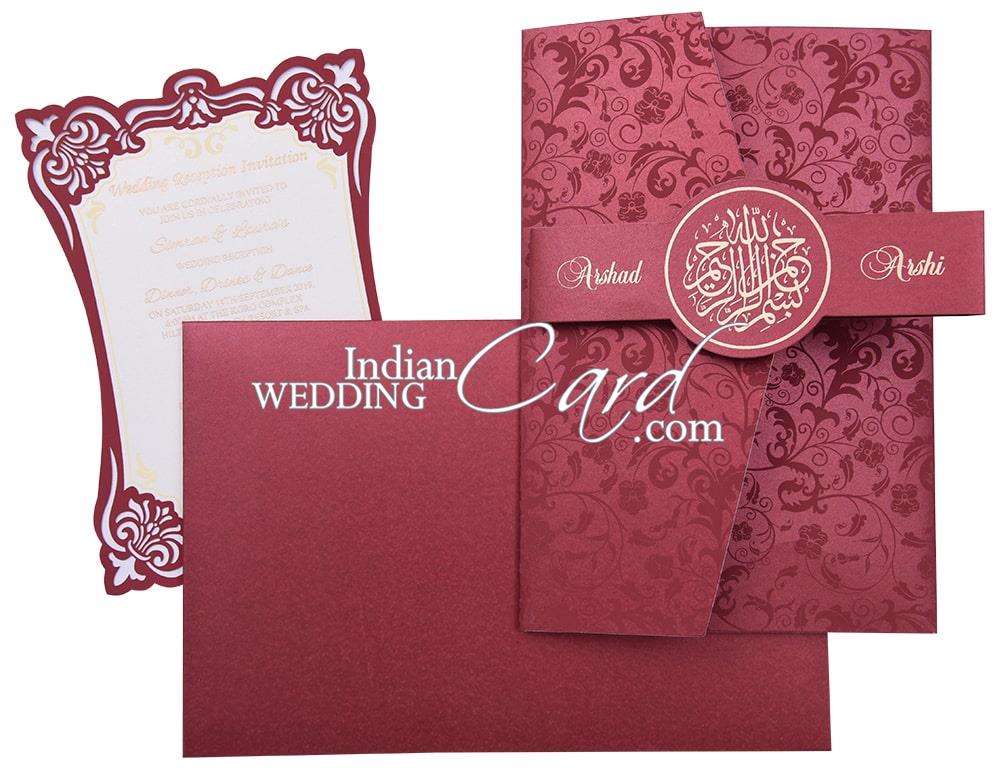 Here, the card is designed in a particular theme. Such cards also look extremely stylish and beautiful. They depict the grandeur of the wedding. Intense themes like broach or elephant theme cards give the guest an idea of the scale of the wedding. These theme cards can further be enhanced using matching wedding flavors and other accessories.
Match the wedding theme with your wedding cards:
Couples also match their wedding theme – the color combination with their wedding cards for a more personalized wedding invitation. Bright color scheme cards can easily match with your wedding hall's color combination. More experimenting couples even ask their guests to wear clothes according to the theme of the wedding. Such a wedding looks like a dreamy affair and thus are remembered lifelong.
Theme wedding cards also give your guests an idea about the theme of your wedding. For example, if you select a beach wedding invitation card, your guests get the idea that you are having a beach-side wedding. Similarly, city-themed cards like Jaipur theme cards, depict that your wedding is taking place in the royal city of Rajasthan in traditional style.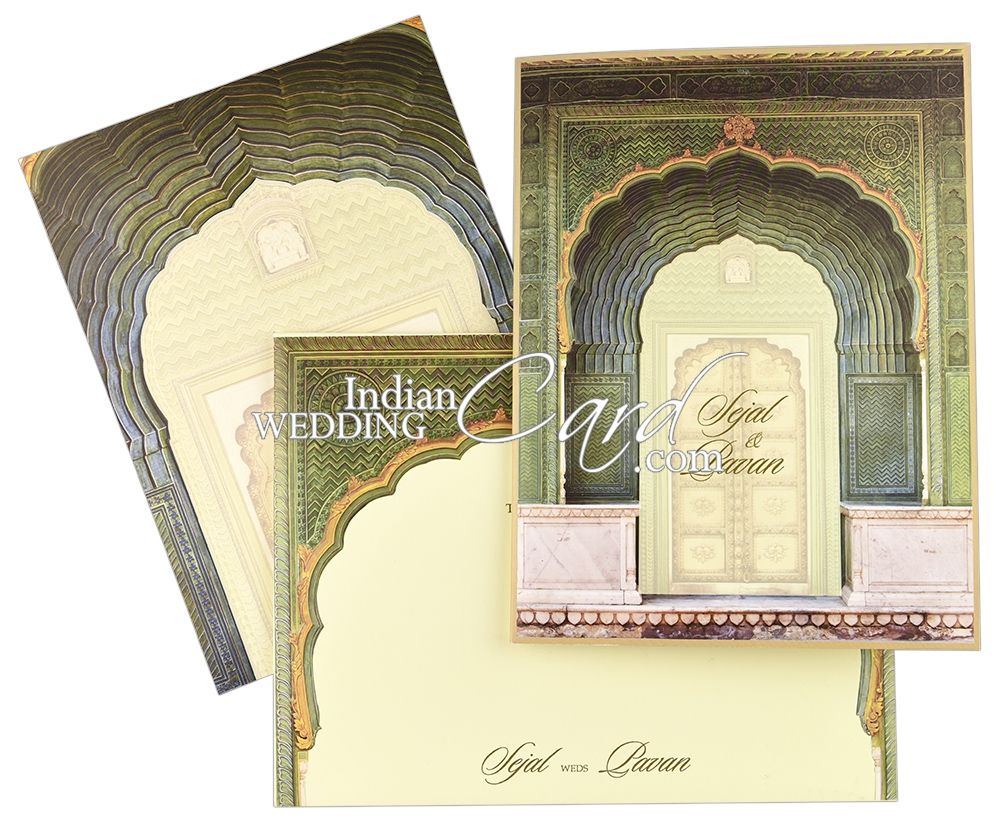 Theme wedding invites can be easily customized to match individual needs and requirements. You can also add a wedding logo that would contain the initials of the bride and groom on the wedding cards. Wedding badges are also becoming a popular trend these days.
In short, thematic wedding invitations are a perfect way to add uniqueness to your big day. They are not only strikingly beautiful but can serve as a wedding souvenir for your guests, family, friends, and relatives. Buy unique and special theme invitation cards for your wedding online at the Indian Wedding Card.