Your wedding card sets the tone of your nuptial ceremony. If not much, they consume a big part of your wedding budget.
Paper invites are not only pricier but they require time to stuff, stamp, and then mail to the desired guests' list. They have some impact on the environment too i.e. a lot of paper is consumed to make different cards for your wedding, for e.g. RSVP, thank-you card, menu card, etc. With these disadvantages of traditional wedding cards, couples in this era are opting for e-wedding invites.
Digital invites or e-wedding cards are a quicker and simpler way to announce your wedding. But having said that, a paper card may seem impractical but they are traditional. The grandeur and personal touch of a paper invite are unmatchable. Also, the traditionalists in your family might completely reject the idea of digital invites. So, what's the solution?
Before we find the answer to the question, let's look at some of the benefits of an e-wedding card. Digital invites are in trend due to the following reasons:
Save money: With digital invites, you can save money which you would have otherwise spent on printing paper invites. You can invest this money on other important things or rituals of your wedding.
Faster: Digital invites are faster and easier to send than a paper invite. You can simply get them designed by online wedding card designers and mail them to your guests.
Quicker responses: With digital invites, you can get quicker responses on your RSVP. Unlike paper invites, you don't have to deal with several paper leaves, you can get the answer on the same mail thread.
Green: Digital invites are environment-friendly as no paper is wasted. You can manage everything online through digital mediums.
Last-minute savior: Digital invites are best for couples who are planning a quick wedding. Paper invites need to be sent at least 6 weeks before your big day and similarly, they need to be printed even before that. If your wedding is happening in a hurry, you can opt for digital invites.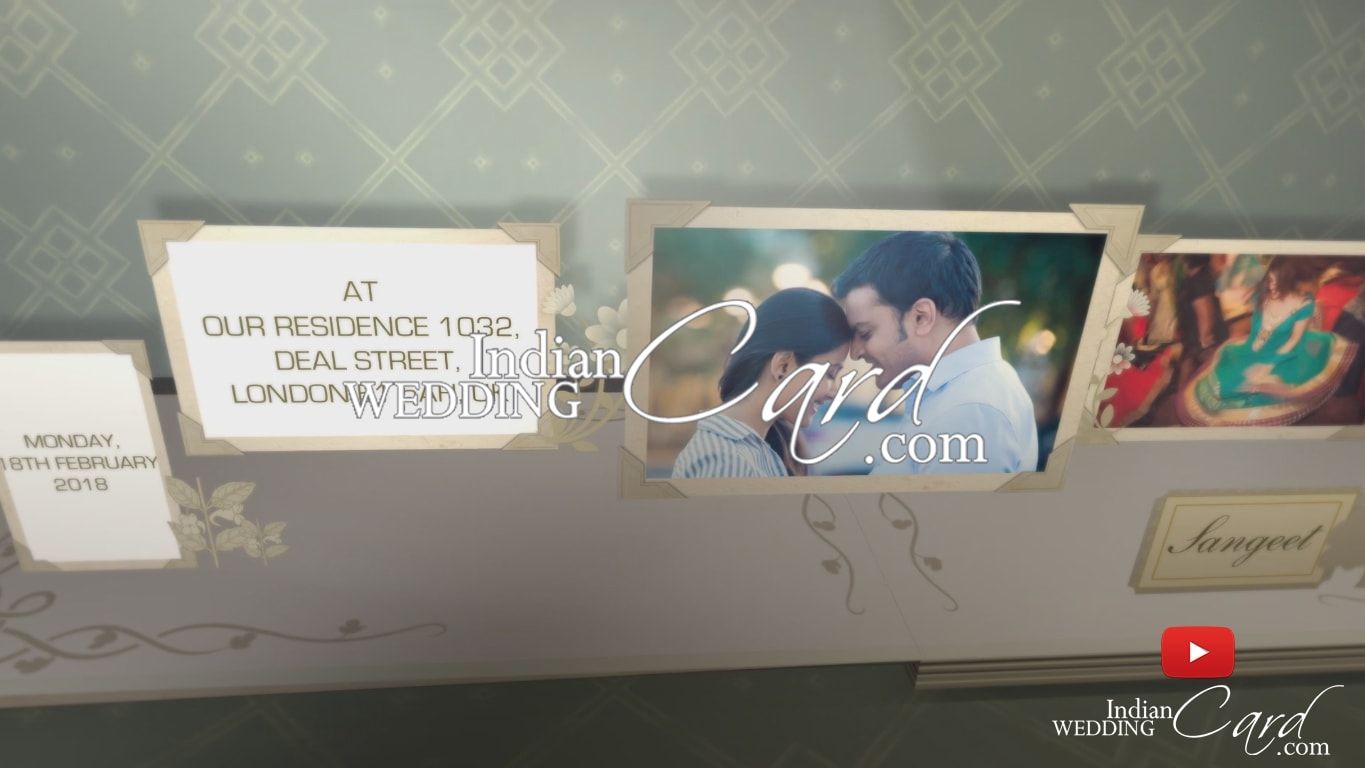 Digital invites or paper invites – which one is better?
You can include the elements of both in your wedding. This also answers our question, we asked earlier in the blog.
No matter how practical digital invites are, they lack the personal touch. Your wedding invite is an important part of your wedding. Your guests and you would love to cherish the card for years as a souvenir of your wedding, which is not possible with a digital invite. Plus, not everyone in the family or on your guests' list is internet savvy. The mail might get lost or end up in the spam folder.
Hence, per our suggestion, you can use both mediums for different functions.
Send digital invites for your RSVP, thank-you cards, menu cards, etc. and send a paper invite for the main wedding function.
Send printed invitations, and ask your guests to send RSVP online.
Send digital invites to your friends living abroad (who are tech-savvy), and send paper invites to your close family and friends.
Remember, you can always give a personal call to your loved ones whom you don't want to miss the wedding.