Sikh weddings are always looked upon for their lavish affairs and vivid celebrations. A Sikh wedding ceremony is much into traditional rituals that are inherited across generations. The ceremonial practices in Sikh weddings are set around big gatherings and vast community affairs. It is more about bringing people together as a part of the celebration and is much around rejoicing the times following traditional rituals counting everyone's presence.
With this, the practice of inviting people and sending across an invitation becomes highly prevalent and important in Punjabi marriages as it is the first step towards staging-up and prepping-up a Punjabi wedding ceremony.
So, when you are arranging a Sikh wedding it gets important that you invest your time planning the invitation in the first place. It is important to get you the right start and requires your conscious efforts. To get this to match your purpose well, you need to go with thoughtful considerations and keen creative choices that best serve your idea of a wedding invite.
Going with various design options
A Punjabi wedding invitation card is full of artistic flairs. As you look for designing a Sikh wedding invitation, you have a lot of options around design. It is available in many color choices and print options. You get to have different craft patterns, style formats, decorative themes, and material finishes.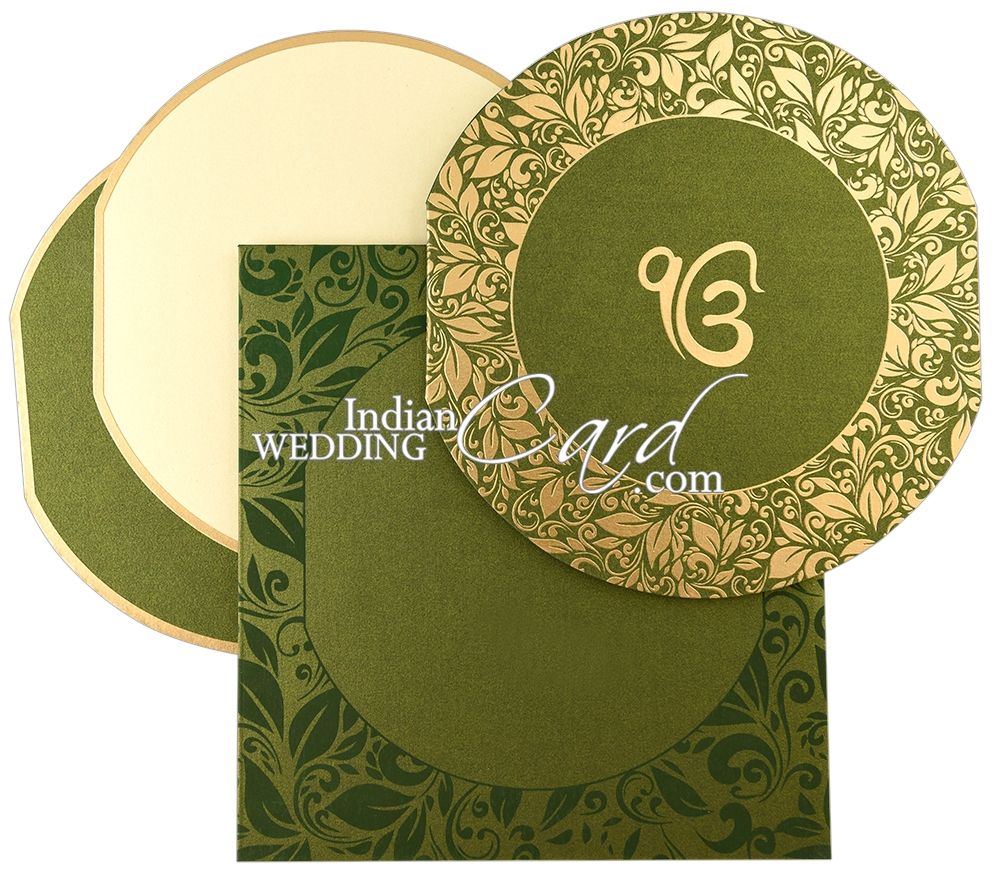 You can have a look at different choices in terms of the casing, layering, folds, insertions, and closures. This gets you to select from a wide array of options to design your Punjabi wedding invitation card best serving your preferences and needs.
Putting up with a theme of your choice
When trying your card's theme, you can go with something purely based on wedding illustrations depicting a Punjabi style wedding – portraying traditional folk, festivals, and attires innate to the culture of Punjab.
You can choose to go with a theme based on religious scriptures and texts with messages and symbols from holy books and Adi-Granth. This is something that has its traditional significance and most of the Sikh wedding cards are designed this way.
If you would like to have something contemporary, get it done on a quirky and alternative theme. Choose from a selection of modern Sikh wedding cards. Here, you can have color-blocked abstract art or Punjabi caricatures drawn on it. Or you can go with some creative fusion with witty invitation liners and fancy presentations.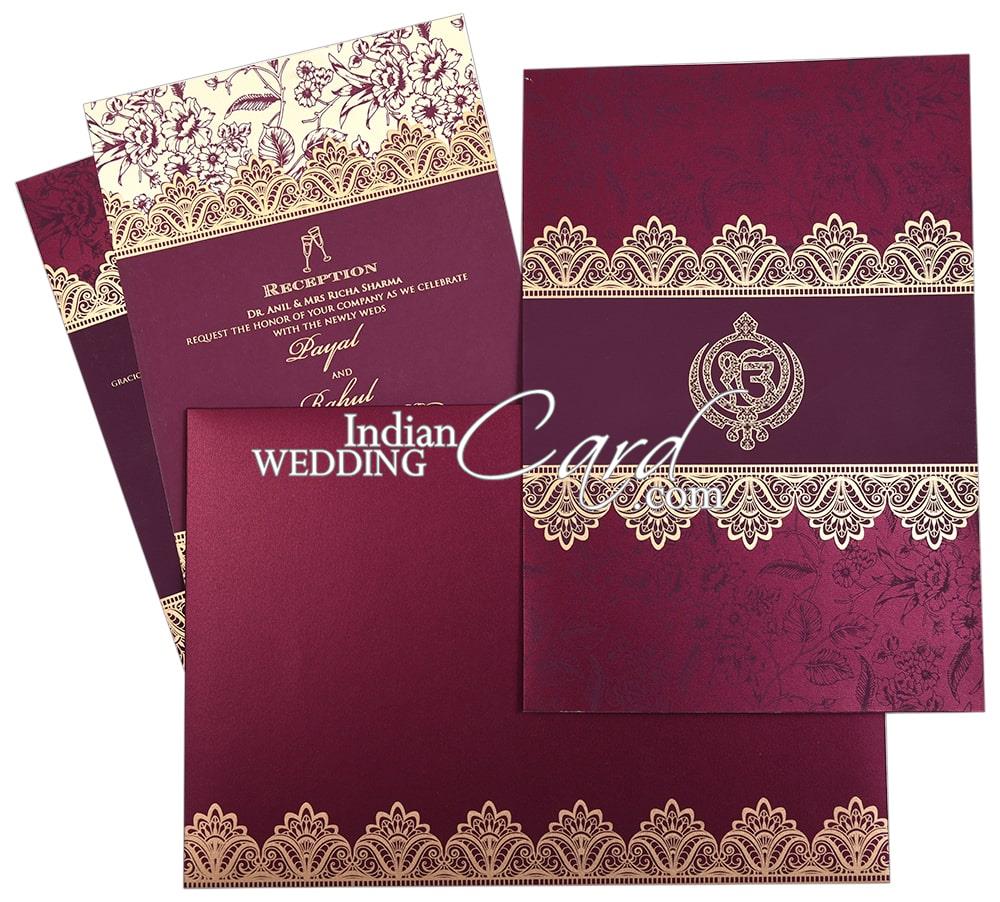 Can be reached online and offline
Punjabi wedding cards are easily available with almost all active providers in the segment of invitation cards. You can make your selection through online or offline mode as per your convenience. Online stores for Sikh wedding cards can get you access to an abundant catalog of cards to shortlist your themes and designs applying dynamic selection filters and by checking and comparing the details for the selected cards.
Otherwise, if you think it's better to take the feel of the card meeting it in person, you can have physical access to it with offline providers. Here, you get to touch and feel the material and texture and get to see through the details better. So, based on your preference and ease you can go on to choose your Sikh wedding cards to best match your purpose.
Going with the right choice
There are different providers available to help you with getting your Punjabi wedding card designed. Don't just pick anyone you find out there. Choose your provider wisely comparing different services based on the variety of designs, expertise, turn-out time, and the overall value they offer to you in terms of price and quality.