Weddings have an important role in Indian culture. It is the time for celebration, joy and affirming the bonds of relations and love with each other. Indian Wedding Cards reflect this concept very well through the designs, texture and refined language. Indian wedding is called "Vivaah" or "Shaadi". It is a four day long function, preceded by an engagement ceremony that takes place few weeks or days before the wedding. First day is for "Mehandi Rasm", second day "sangeet" and the third day is the actual wedding day.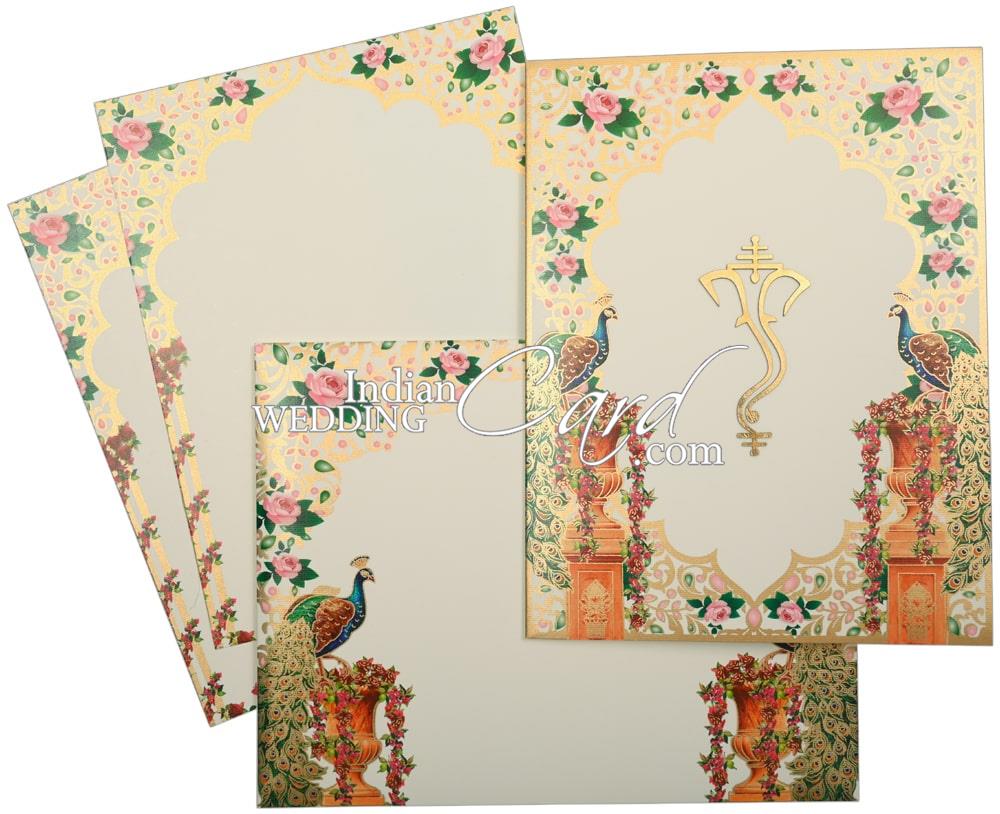 Indian Wedding Cards can be distinguished for their rich textured card material that gives them a luxurious appearance. Usually thick handmade paper, velvet paper, shimmery butter paper and metallic paper are used for manufacturing these cards. The elegant curly floral designs, self-embossed designs on card front and on envelop, peacock, bells, etc, are some examples of  traditional patterns.
Wedding Cards Indian wedding invitation cards have a separate identity, the language used in the card describe the details of bride-bridegroom, time, date and venue of marriage. The language is artistic and contains some holy couplets to express the gratitude towards the Almighty God. Finding a wedding invitation card that suit your requirement could become easy, if you take help of internet.
Indianweddingcard.com is a renowned online card store that offers you a lavish range of wedding invitation cards. The card styles and patterns available here are exclusive and unique to make each card design special. From bright traditional colors and shapes like rectangle and oval to modern themes and designing technology; the collection is outstanding. If you are looking for such a combination, then indianweddingcard.com has a beautiful variety of laser cut and gold hot foil design patterns. Laser cut gives designer cuts and linings on front. The centre designs or symbols on front cover carved on gold or silver thick sheet. The design can be replaced with any other symbol or motifs of client's choice.
The biggest benefit of online wedding card shopping is that here, one can find astonishing card styles, patterns with a wide range of their material, size, colors and prices. The additional services of matching accessories, wedding stationary, etc, make your card special and memorable. You can order the card and it will be delivered on your doorsteps.