There is nothing more demoralizing than planning a wedding party without knowing the count of guests who will actually be attending the wedding. You may distribute the wedding cards to more than 500 people but not all of them show up at your wedding. The result – Wastage of food and other arrangements.
So, what is the best way to know how many guests are showing up at the wedding? The answer is simple – sending wedding RSVP cards.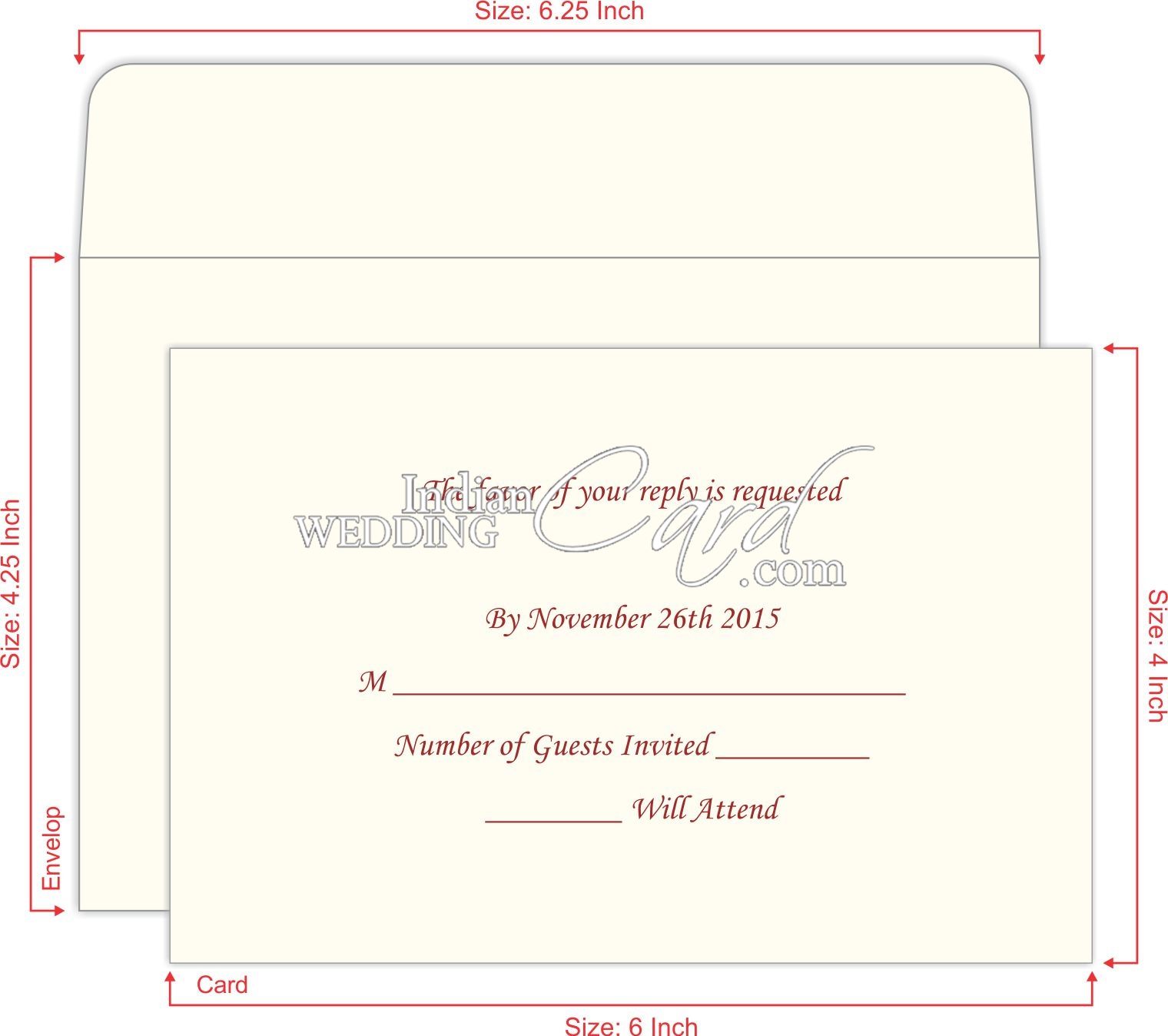 RSVP or Répondez s'il vous plait is a French phrase that means – 'please respond'. People have a misconception that they need to respond only if they are not coming. Instead, you should reply in either case.
In this blog, we will be covering some important things you should know about RSVP.
Compile a guest list:
Before sending out RSVPs you should compile a guest list. If you previously prepared a guest list while sending save-the-date cards, you have achieved your first milestone.
You should send the RSVPs before 8 weeks of wedding i.e. roughly two months. Mailing them with your wedding invite is perfect, as your guests can immediately send back their responses.
You should also number your guests' list, so it becomes easier to track the RSVP replies.
Fix a reply date:
The main purpose of sending a RSVP card is to get an estimate of the total number of guests you can expect at your wedding. This helps the wedding caterers and planners to make individual arrangements for every guest.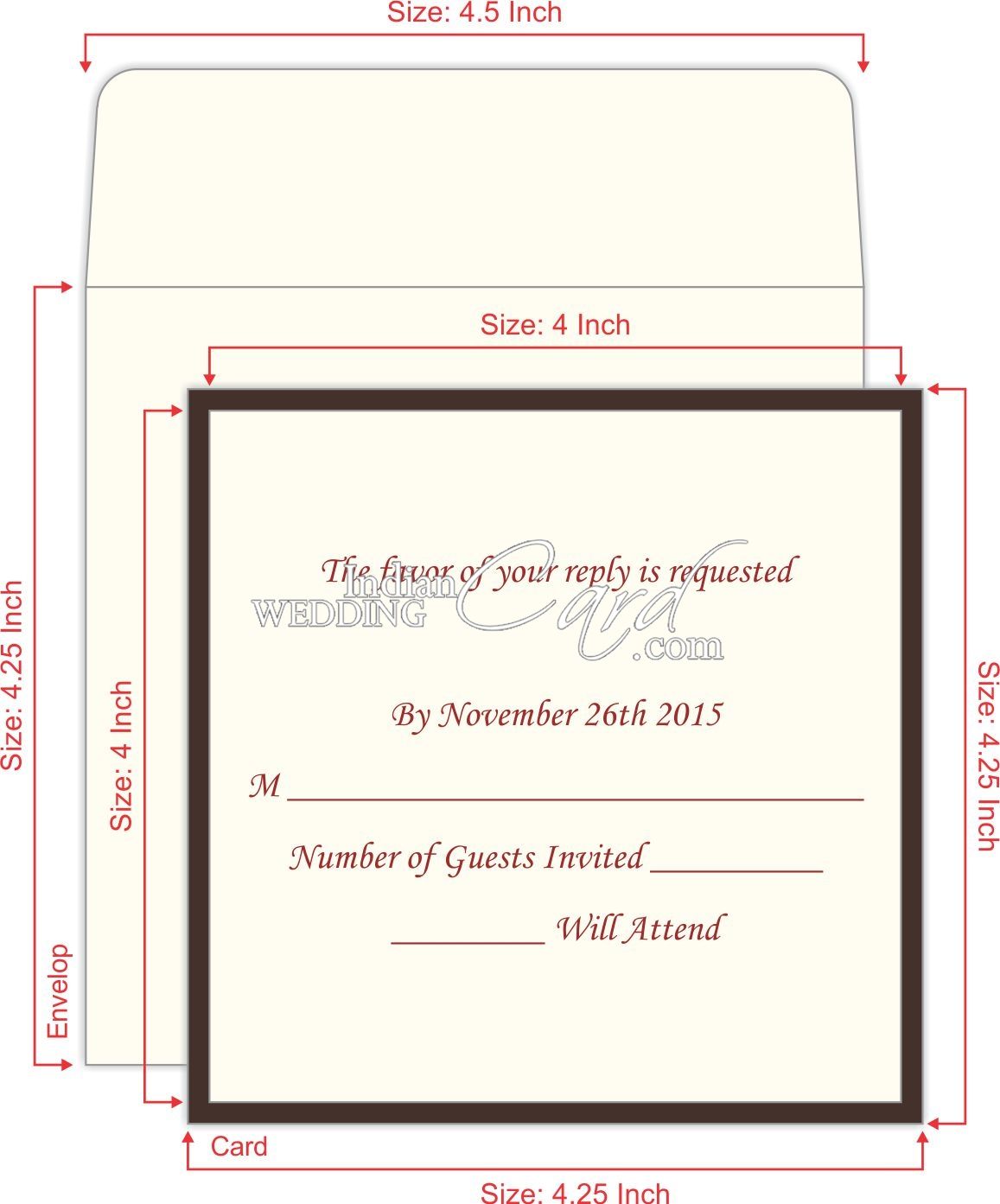 Hence, sending out the RSVPs is not enough; you should fix a reply date. Your guests should reply within this date range. For destination weddings, you should send out the RSVP 3 months before the wedding.
Designing RSVP:
One of the interesting things about sending RSVP is to design them.
Ideally, you should coordinate RSVP cards with your wedding theme or color. You can ask your wedding card designer to incorporate your wedding color scheme on the RSVP to make it more synchronized with your wedding.
Addressing the RSVP:
The traditional way of addressing guests is by using their titles 'Mr', 'Mrs', or 'Ms'.
The modern trend is less formal. Hence, people address their guests with their first or last name.
You are free to choose how you want to address your guests on the RSVP. It's common to assume that guests can bring with them some additional people also like friends or family. However, to avoid confusion, you should explicitly mention on the RSVP whether there is any plus one with the guests or not.
Contents of an RSVP:
That's the most important part – what to include on the wedding RSVP card.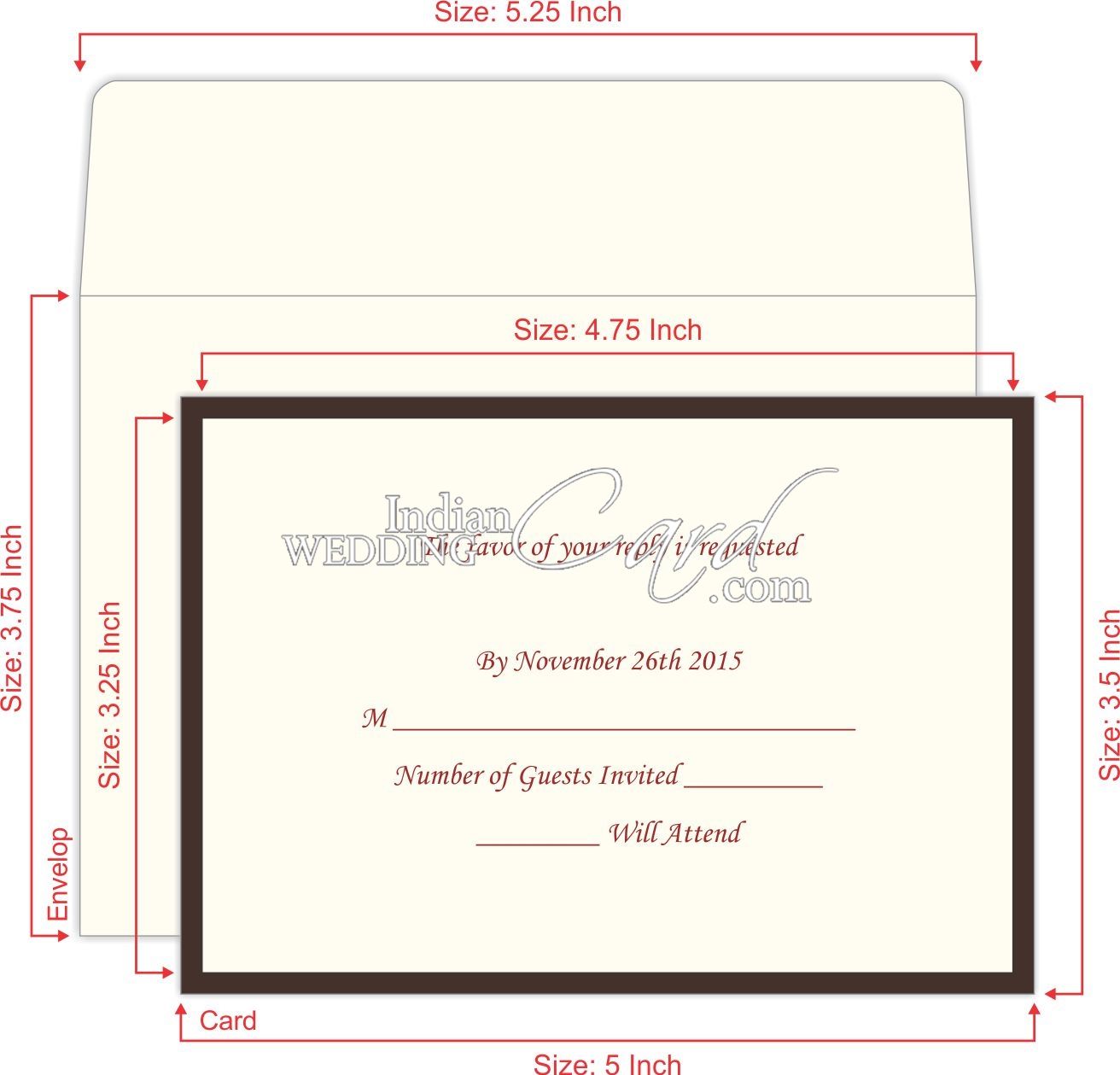 Ensure that the RSVP card is well-designed and your guests notice it. Highlight the word RSVP to make it stand out. Include the date and time of your wedding. Include an option to accept or decline, you can use checkboxes for this.
You can also mention the food preferences along with checkboxes like 'Veg' or 'Non-Veg'.
Include all the other necessary details related to reply date and dress code.
RSVPs should generally be received by the wedding planner – one who is managing the seating arrangement, food, and return gifts.
Knowing what to include in the RSVP will help you avoid potential mistakes you can commit while designing and sending wedding RSVP invites.