Planning to get hitched this year?
We all know the panic you experience while gearing up for one of the biggest days of your life. Well, the best way to calm down your nerves and relax is to prepare a to-do list. Maintain a wedding journal and note all the things you need for your dream wedding.
The first task you will come across when planning your wedding is – selecting the wedding invitation card.
Just like other couples, you also want your marriage card to stand out from the crowd and be unique and special in every sense. The best way to design your wedding card is to take inspiration from the trending designs. The wedding landscape is highly dynamic with newer trends popping out steadily.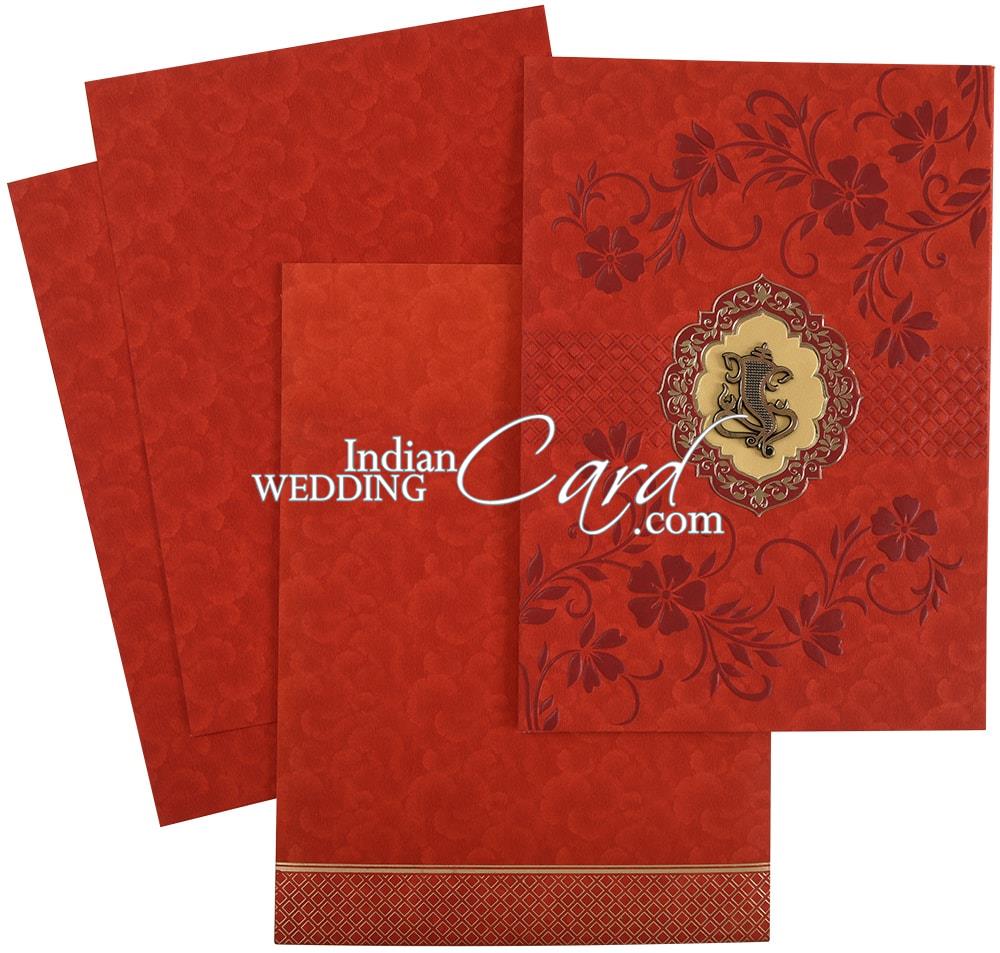 To simplify things for you, we curated a list of the latest Indian wedding card trends that you can watch out for in 2020.
Latest trends in Indian wedding cards:
Laser-cut floral design cards:
The delicate laser-cut card design with intricate gold or silver foil detailing is an ode to the modern Indian wedding. Floral-inspired cards look refreshing and vibrant with the use of bold hues. The white and pink combination laser cut card with floral design flap is sure to amaze everyone. Opt for the color palette that goes with your wedding décor, theme, and style.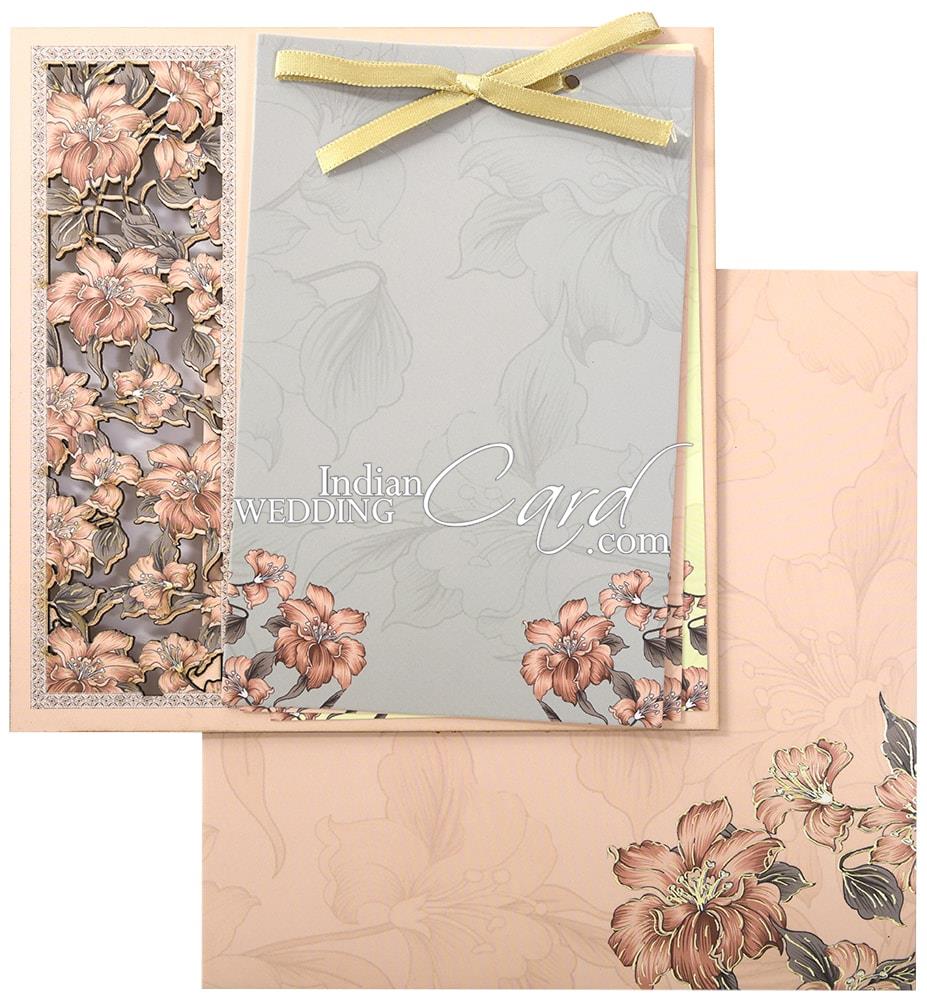 Caricature wedding cards:
Caricature wedding cards with a personalized cartoon of you and your partner are highly contemporary and unique. This comical way of inviting your guests to your D-day is creative and thoughtful. You can also make a caricature video of your wedding that you can put up on your wedding website.
Themed invites:
Themed invites are in trend this year as well. They are a perfect fit if you are planning a destination or beach-side wedding. Airplane theme cards, peacock theme cards, royal theme cards, beach theme cards, etc.; there are plenty of design options in themed wedding invitation cards that you can choose according to your wedding's theme.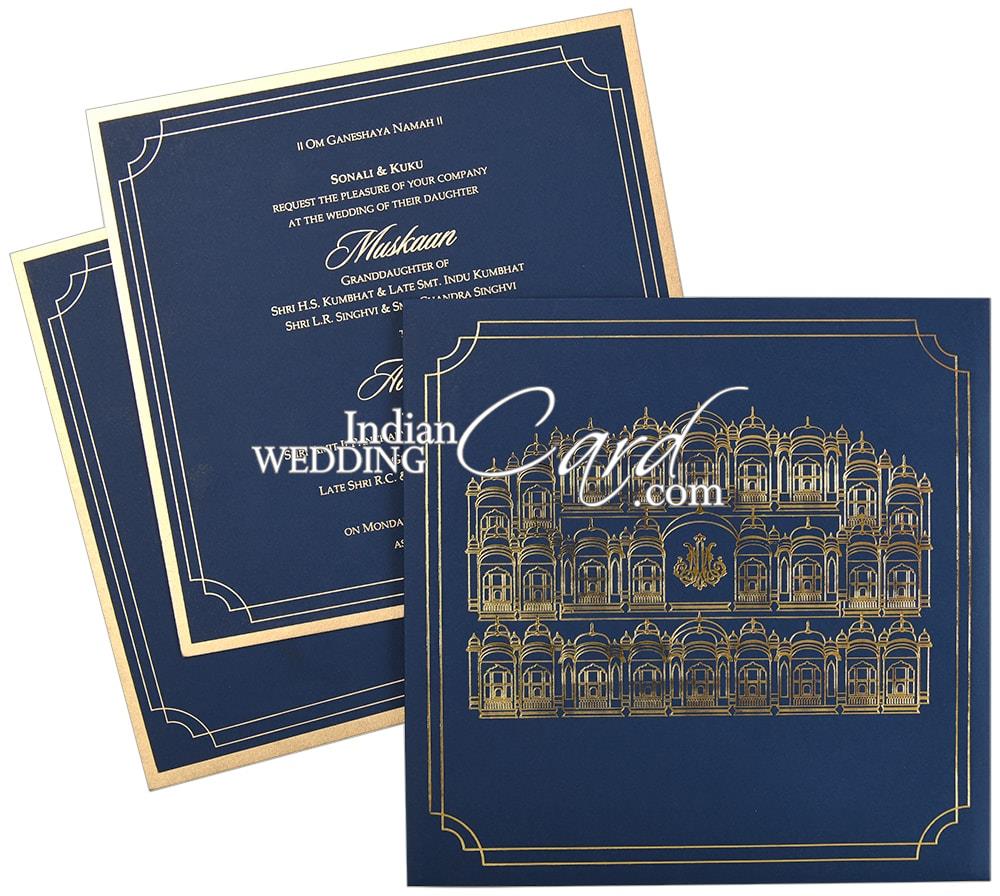 Gatefold invitations:
A unique invitation trend to follow this year is the gatefold invitation card – highly personalized and intriguing. Imagine how beautiful it will look when your guests will open every section or fold of the wedding invite. This is a very personalized way of inviting guests. Add more radiance to the card by going for pastel hues and embellishments.
Unconventional colors:
Think out of the box and choose unconventional colors for your Indian wedding cards. Go for mellower or a bolder color that has never been seen before. For example, when choosing a Muslim wedding invite, ditch the normal green, white, and gold color combination, and go for some bold colors like burgundy or maroon. The unique color theme will instantly strike an inspiration amongst your guests.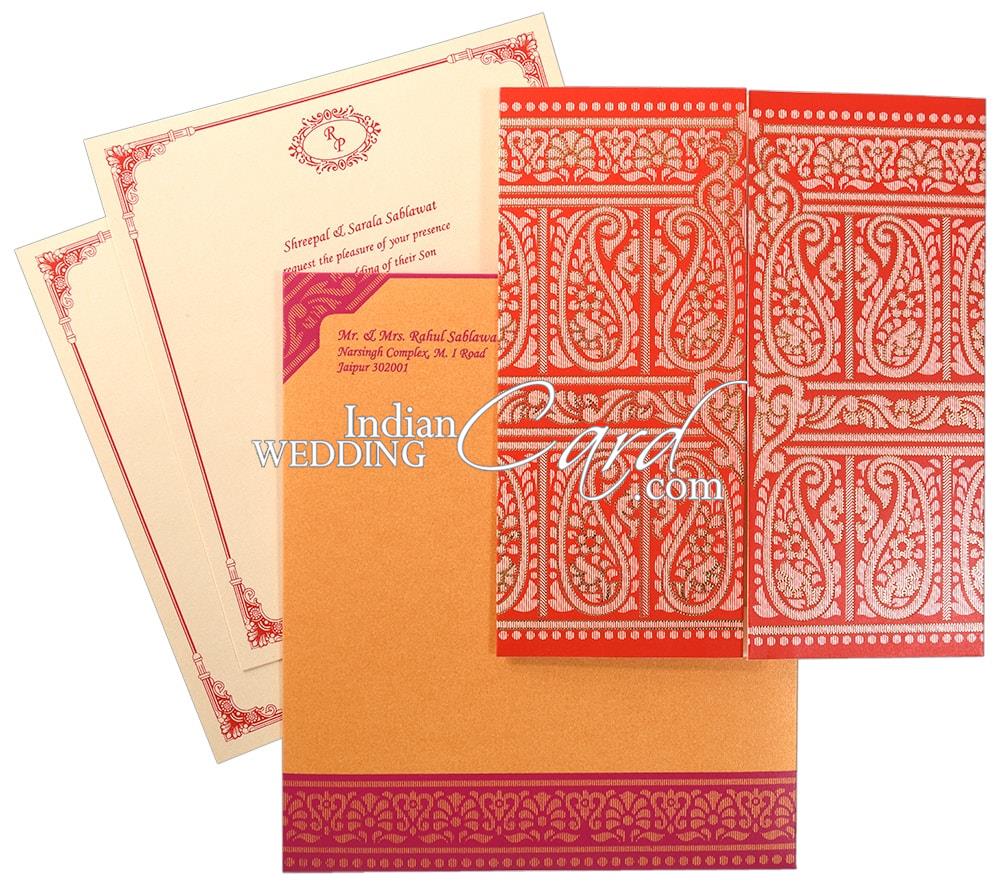 Nature-inspired wedding card:
Weddings are becoming more eco-friendly due to the increased awareness of the environment and the need for protecting it. From using eco-friendly paper and hand-made sheets to designing nature-inspired wedding cards, couples happily include elements of nature in their wedding invite. The use of green and white with floral patterns is very common in these types of cards.
Now, when you are aware of the latest trends in wedding invitation cards, go ahead and shop for exclusive wedding cards online at the Indian Wedding Card.