We are sure your wedding preparations must be going in full swing. From looking through wedding inspiration boards on Pinterest to finalizing your wedding invite, there's a lot that needs to be done. While every part of preparation is Important, wedding cards set the tone of your wedding. This is because they officially announce your wedding. Your guests interpret a lot of things from your wedding card – your style, preference, the theme of the wedding, etc.
But, do you know there're some wedding card etiquettes that you must follow while designing and wording your wedding invite.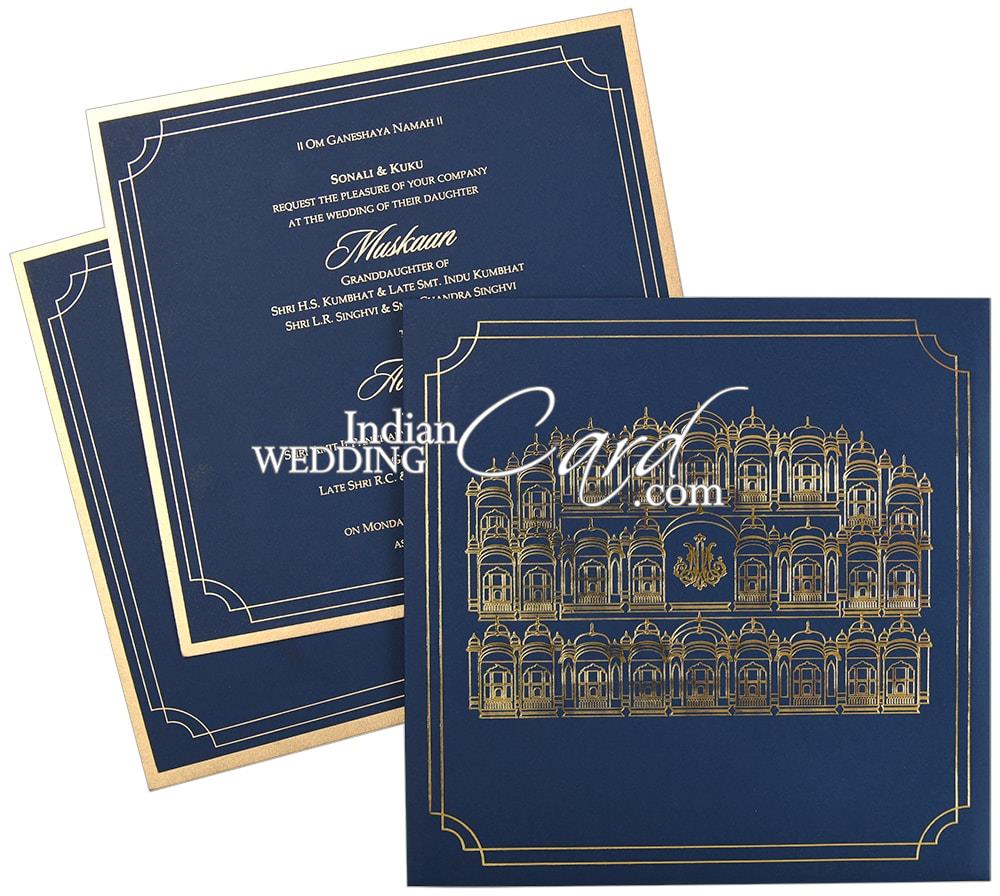 You must know what information you should (and shouldn't) include on your wedding invite. Read on to know further.
Things to write (and not write) on your wedding card:
Your wedding card is your guests' first sneak-peek into your wedding, so you want to make it shine.
First, let's see what all information you can provide on your wedding card:
Names on the wedding invite:
By default, the one who is hosting the event is named first. For instance, if the invite is from the bride's parents, then their name will be displayed first and vice-versa. Alternatively, if the bride and groom's parents are hosting together, then it will include both of their names.
Location:
It is kind of obvious here. No wedding card is complete without location information. Location becomes more important if you are planning for a destination wedding. People will make their travel arrangements as soon as they receive your invite. Specifying the country, city, and location of the venue will make it easier for the guests to reach the venue.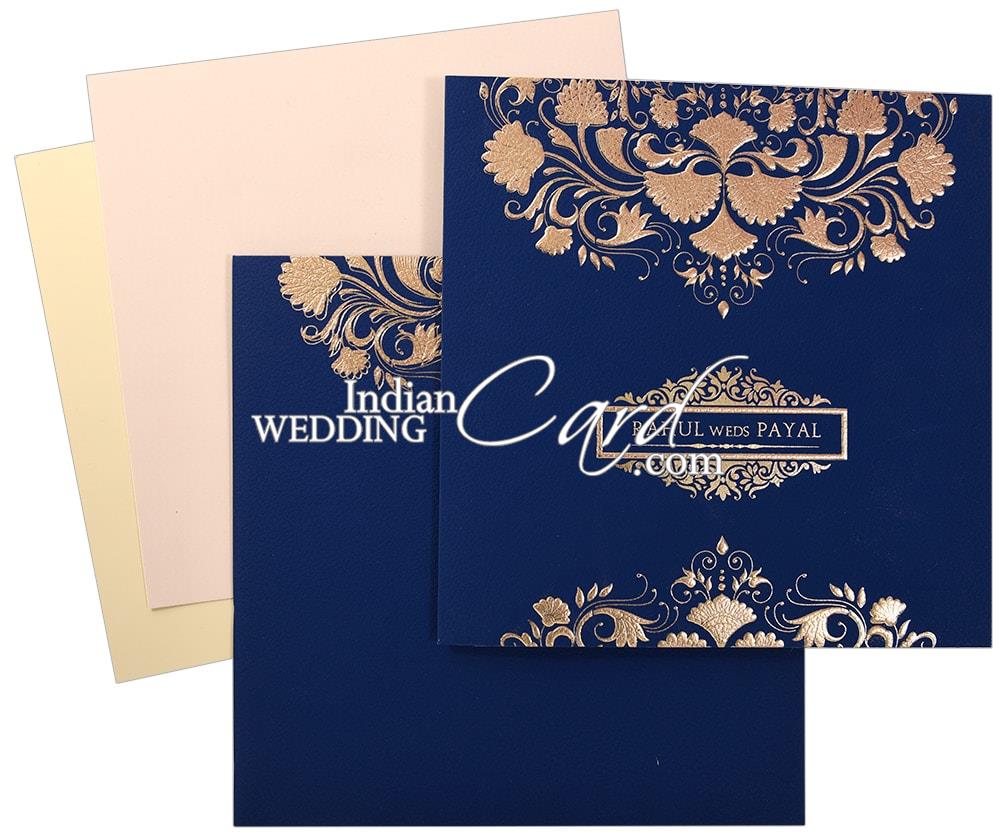 Date and time of the wedding:
Again an obvious but important one to mention!
It's good to mention the date and time of every wedding function. This will help the guests to accommodate leaves for your wedding. Try to be as specific as possible, so you don't end up wasting your guests' time by either calling them too early or delaying the event.
Venue direction and map:
Always include a map of your wedding location on your wedding card. This will help them to locate the venue easily. You can also mention the name of one contact person. Your guests can contact them in case they are stuck somewhere.
Accommodation card/website:
If you are having a destination wedding, you must include information regarding accommodation. While some people include this interview on the card itself, others design separate wedding websites for this. What you choose, it is completely a personal preference.
Invited guests:
This is important when you are inviting only a few family members and close relatives. It can be handwritten on the wedding envelope with the first and last names of the invited guests.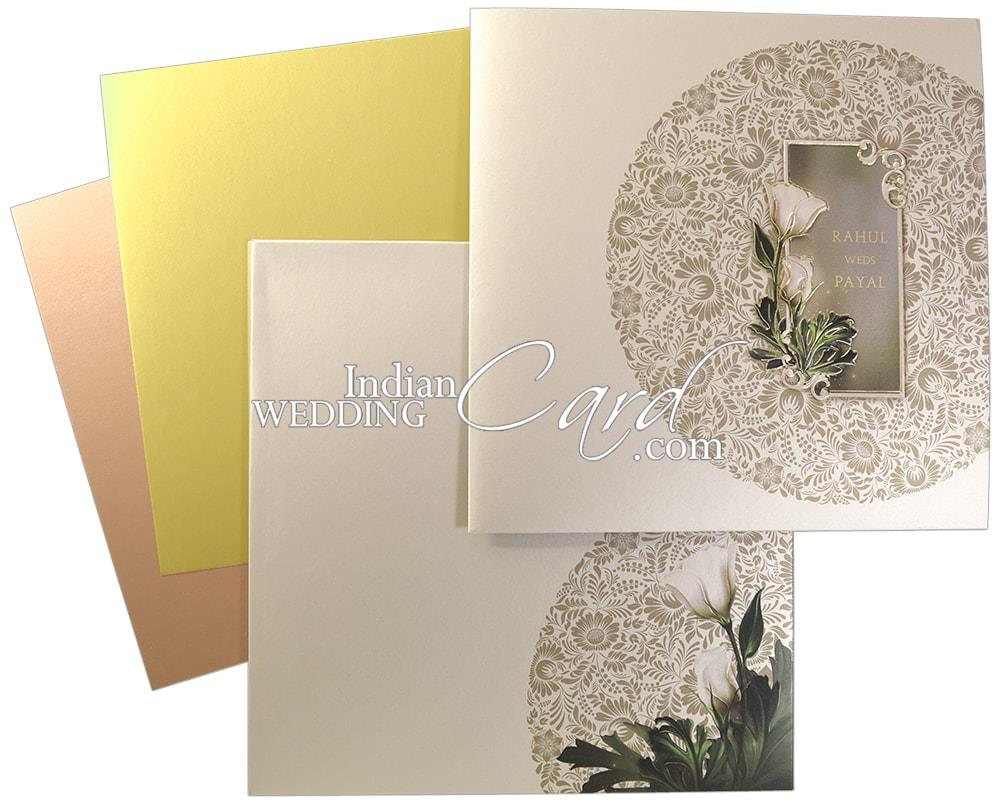 Since now we've covered what to include on your wedding card, let's discuss the things you should never write on your wedding card:
Avoid mentioning the registry information:
You can include the wedding registry information on your wedding website. It not only is good etiquette but also helps you save some space on your wedding invite.
Don't mention 'no children':
Never mention 'no children' on the wedding card, it sends a not-so-good impression. You can include an inner envelope specifying the ones invited. You can also include 'limited seat' wordings on the card. This will give your guests an idea to bring only limited people.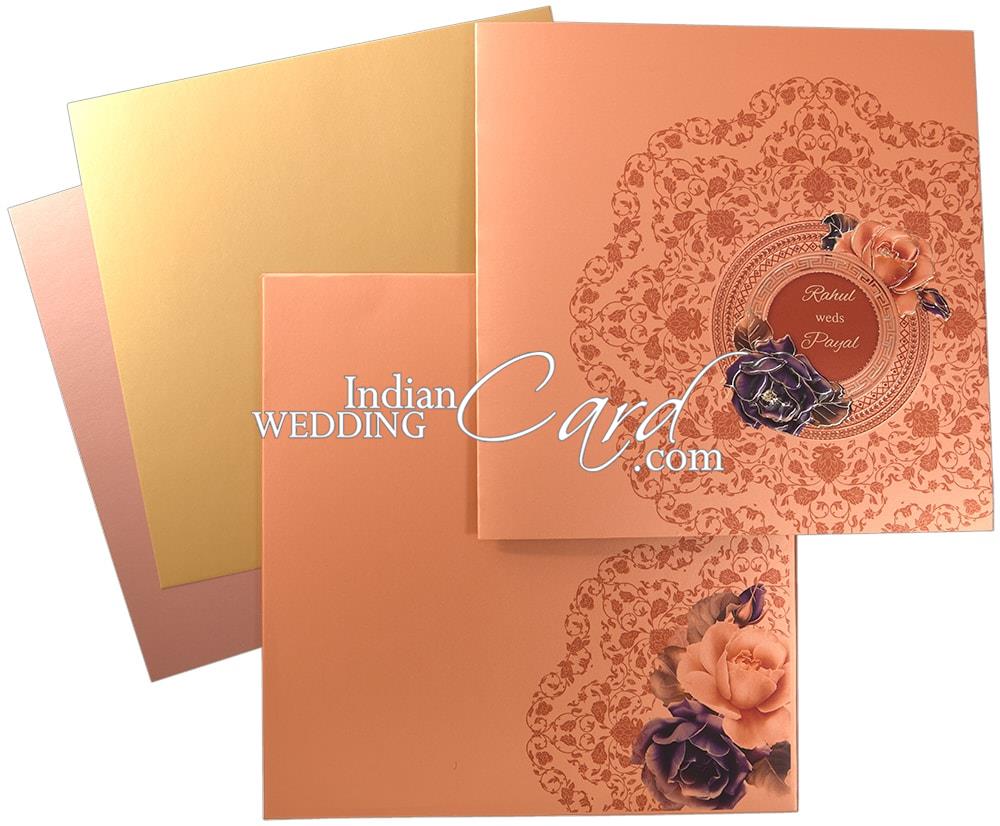 Don't mention post-event functions:
You don't want your wedding card to look clumsy. Hence, avoid mentioning post-event functions. You can include a separate card for this information.
We hope these tips will help you in preparing your wedding invitation.