For people across the world, weddings call for celebrations, joy, fun, and some forever memories.
There may be differences in the way of expressions, elements, and other features, however, the basic concept of marriage remains the same i.e. establishing the bond of love and togetherness between two partners.
Another thing that is similar among all cultures is the sending out of wedding invitations to invite invaluable guests and families to take part in the festivities. A Muslim wedding is not an exception here. The whole purpose of sending out invites is to announce the wedding to your acquaintances and friends. It builds anticipation for the big day and serves as the first impression of your wedding.
In Islamic traditions, a marriage is known as the Nikah. The weddings can range from private family-only affairs to grand extravagant events at hotels or local Mosques. The wedding reception or Walimas look similar to regular receptions and includes cake cutting, dancing, speeches, etc.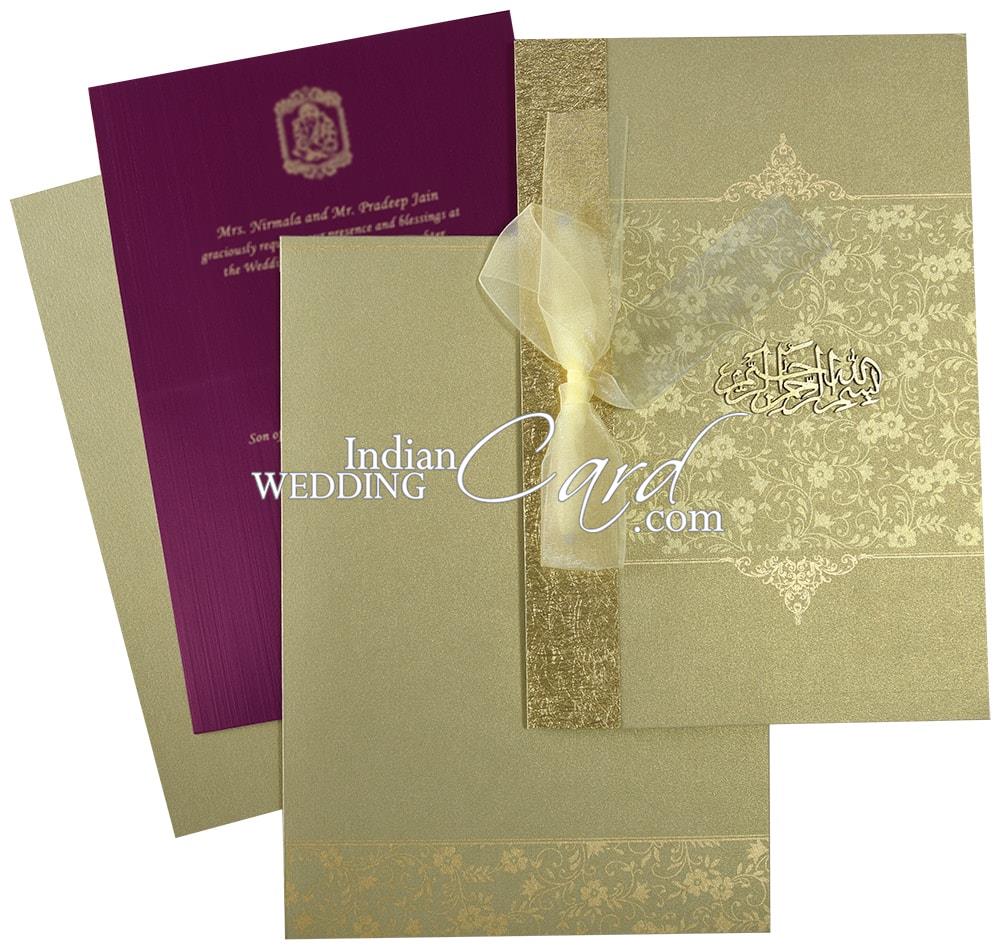 One of the highlighting features of an Islamic wedding is the invitation card. The Nikah card is an integral part of the overall event and has some peculiar and unique features.
If you're getting hitched in a traditional Islamic tradition, then you must be looking for the right Walima cards and tips to choose them.
Here are a few things you must consider when buying Walima invitation cards online.
Style of the card:
Muslim wedding invitations are available in a variety of designs, colors, cuts, and patterns. You must decide whether you want to go with a traditional nikah invitation or a contemporary nikah card. The contemporary Muslim wedding invitations are inspired by the fresh and unconventional color palette and have a modernish appeal to them.
Type of the card:
You have to choose between box wedding cards, Muslim scroll invitation cards, paisley cards, etc. Muslim scroll invites look astounding and are perfect if you believe in first impressions. They are regal and look resplendent. Box wedding cards are also a nice alternative due to their visual appeal and modern touch.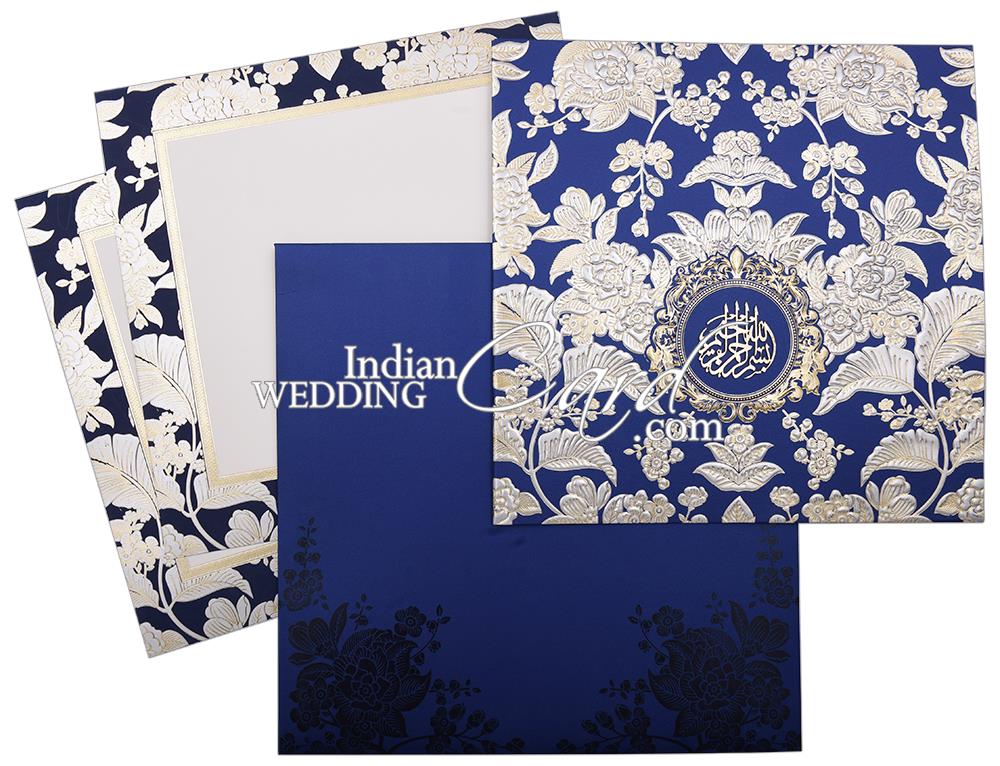 Budget:
Keep your budget in mind when shopping for Muslim wedding cards. Fortunately, you can now find a card for all types of budget. If you don't want to spend a lot on wedding invitations, you can go with small-sized scrolls that are reasonably priced to fit into small budgets. Embellished cards with unique works and motifs look royal and cost a bit more.
Pick a theme:
Modern weddings mostly have a theme. While some couples go for Bollywood themed weddings, others opt for unique destination weddings. You must match your wedding card with the theme of your wedding. You can even go with a customized theme, like the first place where you met or a theme inspired by your love story.
Nikah invitation wordings:
When you buy nikah invitations online, you must take care of the wordings on the card. Muslim weddings have a formal wording that is included in all Nikah invitations. Take help from sample Muslim cards to know what to include in the card and what to skip.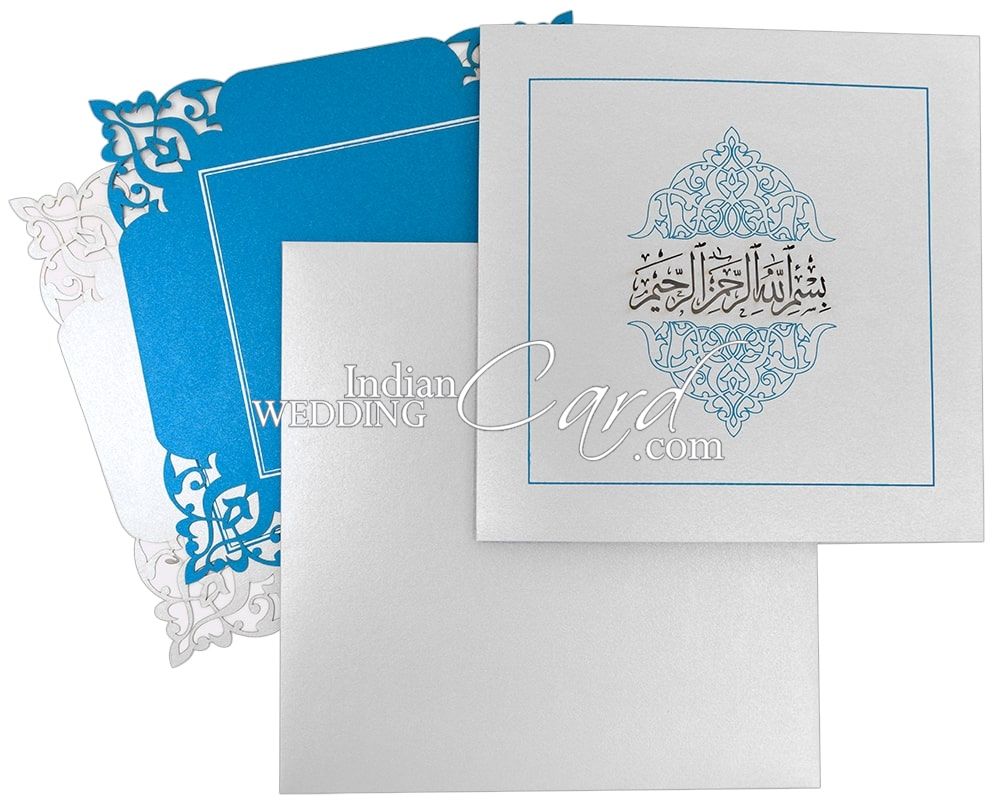 Special features:
Your unique Muslim invitation card must have a few mandatory symbols that are culturally important. This includes the symbol of stars, crescent moon, Allah, Mosque, bismillah, etc. These symbols will give a beautiful finish to your invite.
When you know the basic tips to follow while buying Muslim invites, it will definitely help you pick the right invitation for your wedding.