Choosing the right invitation for your wedding is a big task. Those planning a Nikah Invitation want their card to reflect the style and a mystique element. The purpose of designing a unique wedding invitation is to make the card memorable for all. It should not only attract the attention of your guests but give them a souvenir to cherish for a lifetime. Many people like collecting unique and beautifully designed wedding invitations.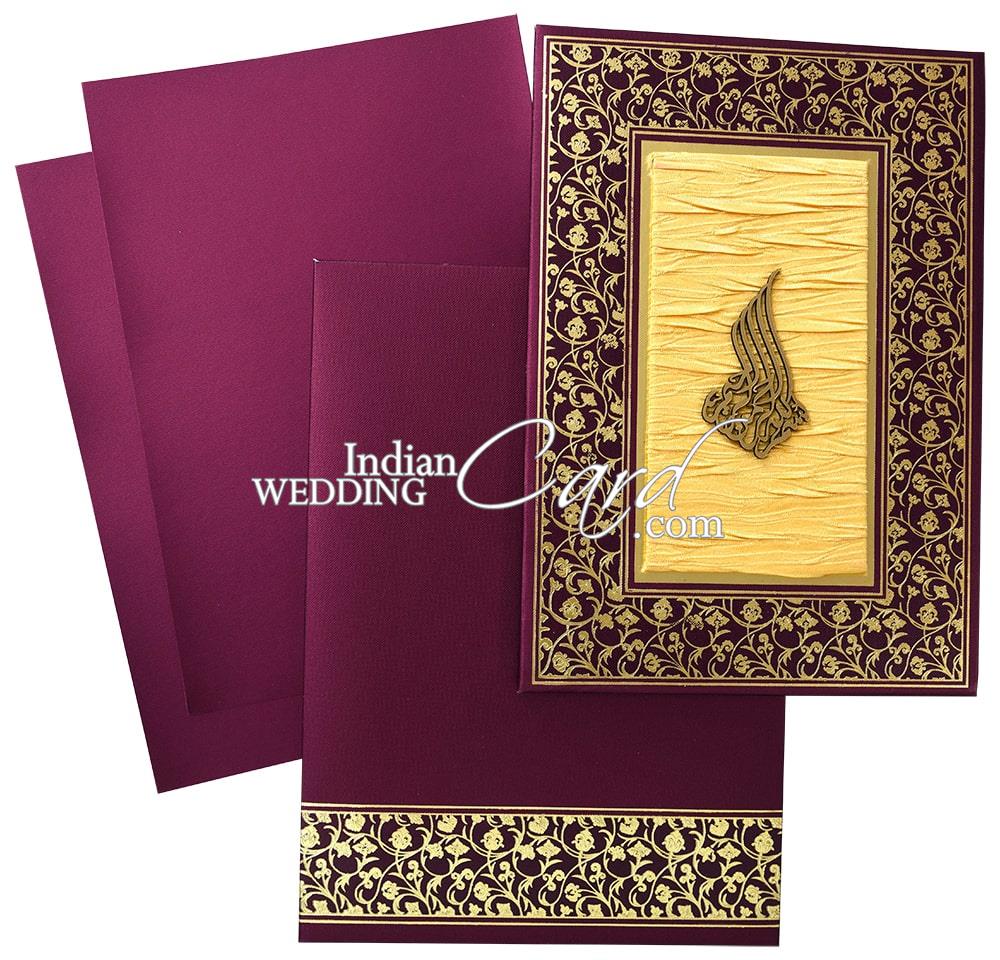 To help you in selecting the perfect Islamic wedding invitations, we have come up with the latest trends in the Muslim wedding cards that surely will add a charismatic charm to your wedding.
Beautiful scroll wedding invitations:
Scroll style invitations are quite in trend in Muslim weddings. The royal touch of scrolls and the elegance perfectly matches the decorum of the wedding. To make it look more royal you can go with velvet, handmade, and vellum paper. These scrolls are sure to leave an everlasting impression on the minds of your guests.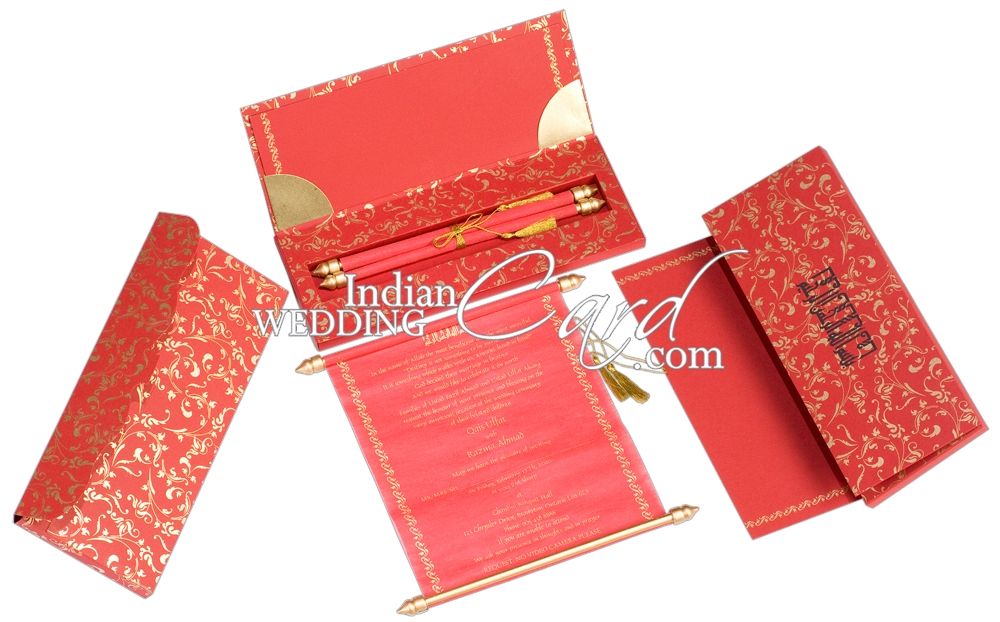 Peacock themed cards:
Amongst the themed wedding cards, the peacock theme is perfect for Muslim weddings. Peacock themed cards have the right balance of grace, elegance, and style, giving a unique look to the card. You can choose from a variety of colors and printing techniques to accentuate the look of the card.
Moghul style cards:
Muslim weddings are mostly inspired by Mughal and Afghan style. Hence, the cards also can have elements of these cultures. This is the reason you see unique designs like leaves, feathers, and domes imprinted on Islamic wedding invitations. You can make the invitation look more special by adding Urdu poetry to it.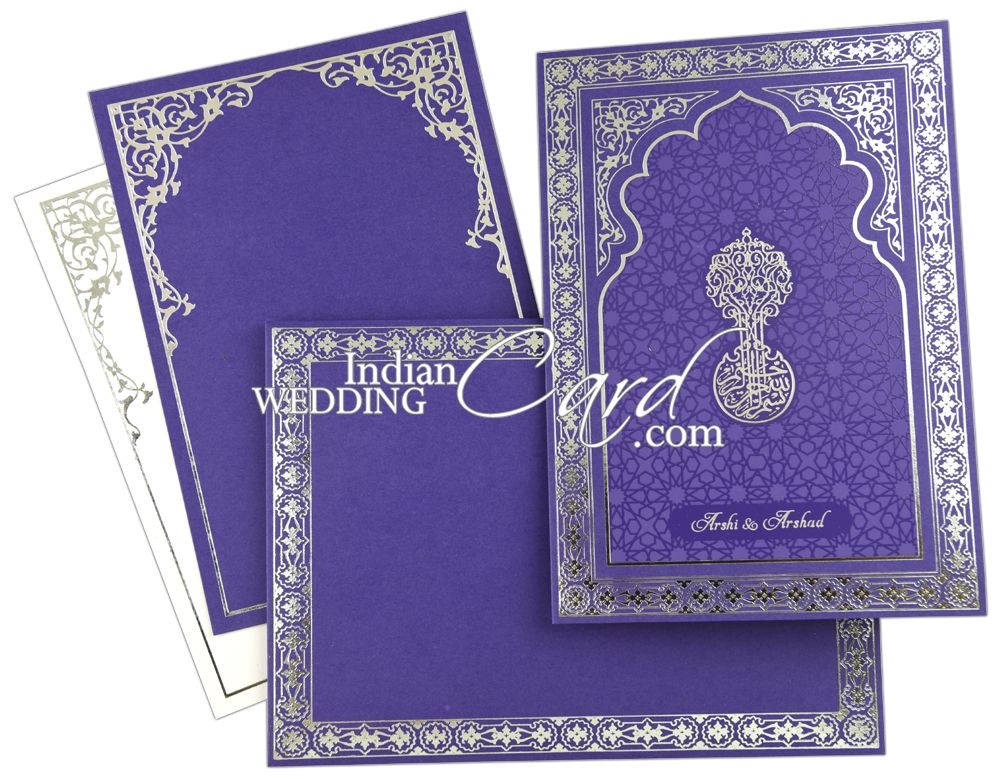 Customized add-on invites:
If you're planning a grand Muslim wedding, then you must decide a wedding invitation suite that consists of add-on cards. Traditionally, the add-on cards were not a part of Muslim wedding invites. But with more contemporary designs lined up, there is an inclination towards additional cards like thank you cards, RSVP, menu cards, etc. These cards give your wedding a contemporary and sophisticated look.
Paisley design cards:
The paisley teardrop design is very common in Muslim wedding invites, and also a never-ending trend. It is loved when combined with bright silver or golden embossing. You can choose the backdrop color according to your taste. To add more sophistication to the card, go with handmade paper cards with a paisley pattern.
Apart from these designs, you can also pick unique fold-designs for your card. The type of fold you select for your card affects the envelope type and postcard charges. While some wedding cards are designed in standard sizes and hence fit a standard envelope, others have custom sizes. As such, you must design the envelope according to the dimensions of the card. Many wedding card designers offer envelopes with the invites to save you from the hassle of getting it designed on your own. Some invitations also come with a seal or a tie to keep the invitation closed until your guests receive them.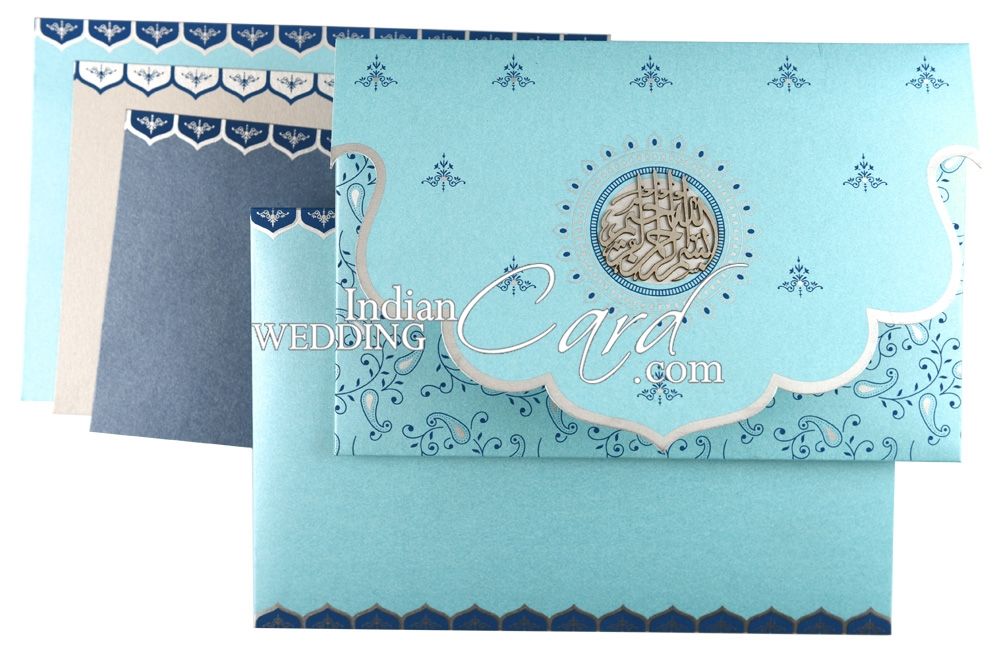 We hope these trends will help you in designing the perfect nikah invitation for your wedding.