For centuries, Muslim wedding cards have been an integral part of special occasions and moments that bring joy and celebration to the lives of two individuals. Whether it's wishing the soon-to-be newlyweds luck in their upcoming marriage or sending a heartfelt congratulatory message for this milestone event, these cherished keepsakes are sure to be remembered for years to come.
And now you can find stunning Muslim wedding cards with beautiful designs perfectly suited for your own unique love story! From intricate floral patterns to contemporary art styles – no matter what kind of design catches your eye, we know you'll find a card that truly reflects and celebrates the beauty and depth of your relationship ― making it one treasured memory.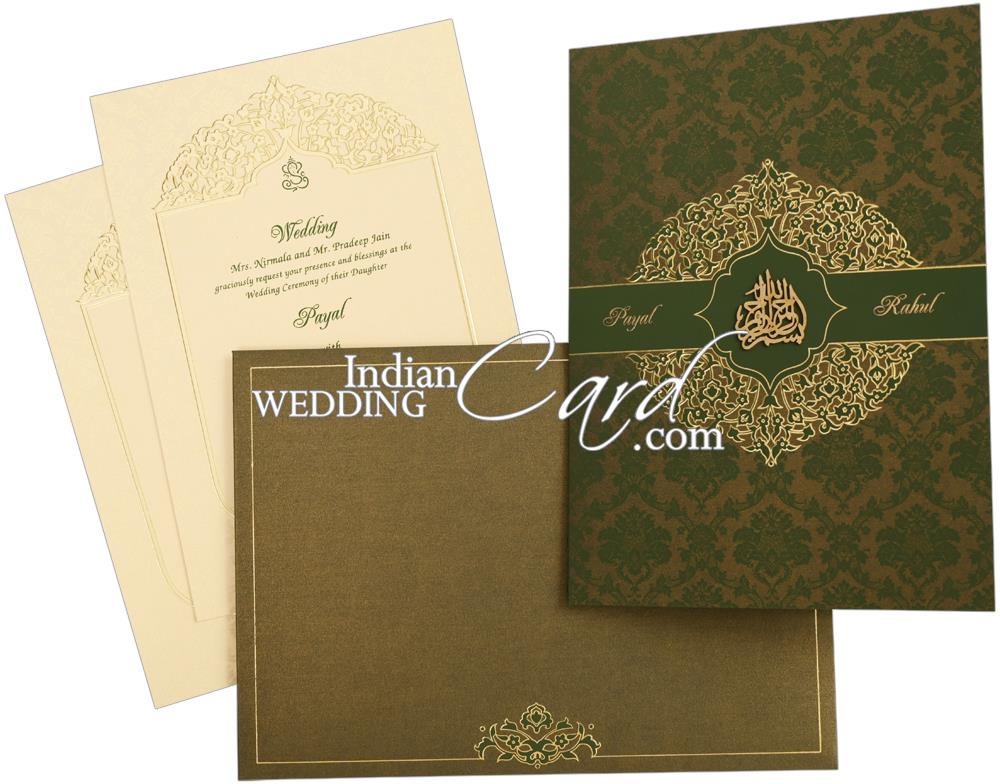 A Look at the Rich History of Muslim Wedding Cards
For centuries, Muslim weddings have been a grand affair marked with numerous customs and traditions, each adding a unique layer of meaning and symbolism to the ceremony. One such tradition that has stood the test of time is the use of elegantly designed wedding cards to invite guests to the big day. These cards are not only a token of the couple's gratitude to their guests but also depict the cultural values and religious beliefs shared by the community.
With colorful hues, intricate patterns, and calligraphy, Muslim wedding cards visually represent the coming together of two families and the union of two souls. As time has passed, the designs of these cards have evolved, blending modern and traditional elements to create a unique style that showcases the rich history of Muslim culture and heritage.
How to Choose a Perfect Card for Your Special Day?
Your special day is approaching, and you want to find the perfect card. With so many options to choose from, it can be overwhelming to navigate through the different styles, designs, and sentiments. However, selecting the right card is crucial to express your emotions and make the recipient feel special. Take some time to choose a card that reflects your personality and the occasion's tone. Whether it's a heartfelt message, a humorous card, or a simple yet elegant design, the card's essence should align with your intentions and the emotions you want to convey. Make your special day even more memorable with a perfectly chosen card that shines with your unique touch.
Crafting Customized, Memorable Cards with Traditional and Modern Designs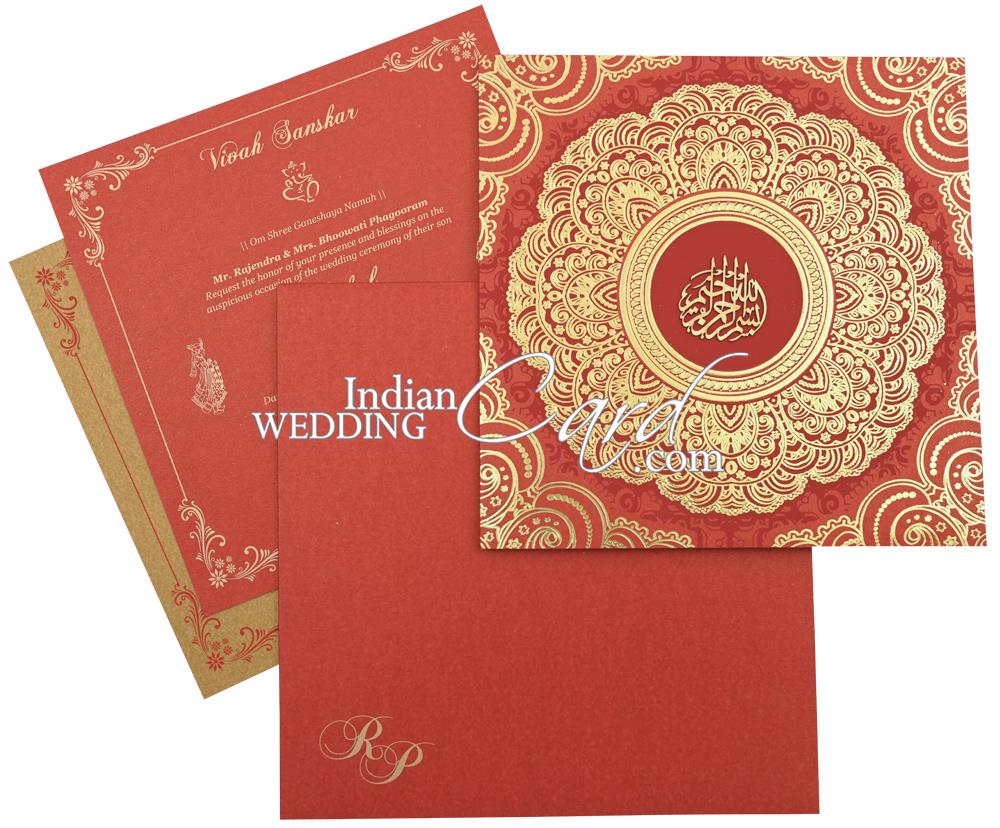 Sending personalized greeting cards is a wonderful way to let your loved ones know that you care about them. Whether it's a birthday, anniversary, or just a day when you want to brighten someone's day, there's nothing quite like receiving a beautifully crafted card. Crafting customized, memorable cards is an art form that requires both traditional and modern designs. With so many options to choose from, you can let your creativity flow and create the perfect card that will stand out and leave a lasting impression on the recipient. So unleash your inner artist and start creating cards that your loved ones will treasure forever!
Tips for Choosing Quality Materials for Your Special Invitations
Your special occasion is approaching and you want your invitations to look exceptional. But with the vast array of materials available in the market, how can you choose the perfect ones? You wouldn't want your guests to receive invitations made from substandard materials. Choosing quality materials for your special invitations is essential for making a good impression on your guests.
To ensure you select the right material, consider the theme of your party, the type of impression you wish to create, and the overall message you want to convey. Select high-quality materials that reflect the tone and feel of the event. With some careful thought and attention, you can find the perfect material for your special invitations that will undoubtedly make your guests feel special.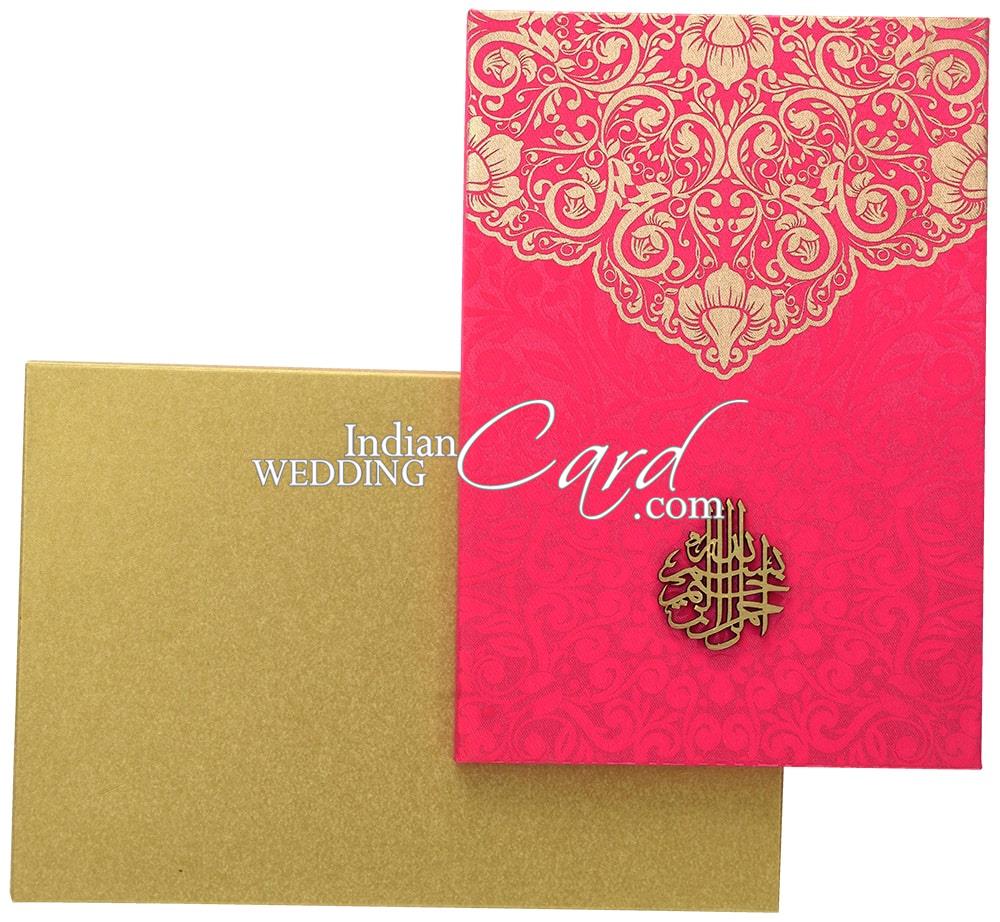 Ideas for Unique Finishes That Will Make Your Cards Stand Out from the Crowd
When it comes to creating a memorable and eye-catching card, adding unique finishes is a great way to make your design stand out from the rest. One idea is to include raised gloss or matte text or images, which will give your card a tactile quality that is sure to catch people's attention. Another option is to experiment with unusual shapes or die-cutting, which can add an unexpected twist to your design and make it truly one-of-a-kind.
For a more subtle effect, consider using translucent paper or incorporating metallic foils into your design to create a shimmering effect. By incorporating one or more of these unique finishes into your card design, you can ensure that it will leave a lasting impression on anyone who receives it.
Creative Ways to Use Social Media to Spread the Word About Your Special Day
Social media is a powerful tool to share the good news about your special day. Whether you're getting married, having a birthday party, or celebrating a milestone event, there are creative ways to use social media to spread the word and get people excited to join in on the celebration. One idea is to create a custom hashtag that is unique to your event. Encourage your guests to use it when sharing their pictures and stories on platforms like Instagram and Twitter. This not only helps to keep track of all the memories from the big day, but it also creates a buzz and promotes your event to a wider audience.
You can also leverage Facebook and create an event page, where you can easily share all the details and updates about the event. Don't forget to utilize other social media platforms like Snapchat, where you can add customized geofilters or Instagram stories, where you can give your guests a sneak peek into all the planning and preparation that goes into making your special day truly unforgettable. With these creative approaches, you'll be able to use social media to make your special day even more memorable!
Today, Muslim wedding cards remain a beautiful and essential way to share the solemnity and joy of celebrating two lives joining together in marriage. As you weigh design options, consider traditional motifs and designs that honor your culture and customs alongside modern themes to reflect yours and your spouse's special personalities. With quality materials, unique finishing touches, clever social media use, and personalized details drawn from both of you, you can create memorably beautiful cards that will no doubt be cherished long after your wedding day. On this incredible journey towards married life together, may every moment be as joyful and delightful as the exchange of wedding invites with your guests.