Indian weddings are full of emotions, drama, color, and rituals. As an Indian bride, you need to start prepping up for your big day a lot earlier. Why? Coz there is a lot to be done.
So, to ensure that you don't miss out on even one single detail, you must prepare and follow a wedding checklist.
6 to 12 months before the wedding:
Ideally, you must start preparing for the wedding 6 months before the D-day. You can also plan even early if a destination wedding is planned.
Set up a budget and decide how much to spend, where to spend, and when to spend. Try and include your honeymoon expenses too at this stage.
Choose a season and decide when you will get married.
Prepare a guest list to decide who all you would invite to your wedding.
Select a wedding venue where you would like to get married.
Choose a wedding caterer and finalize whether you want a single or a mixed cuisine.
3 to 5 months before the wedding:
Select a wedding invitation design. You can go with an invitation of your choice or pick from designer wedding cards.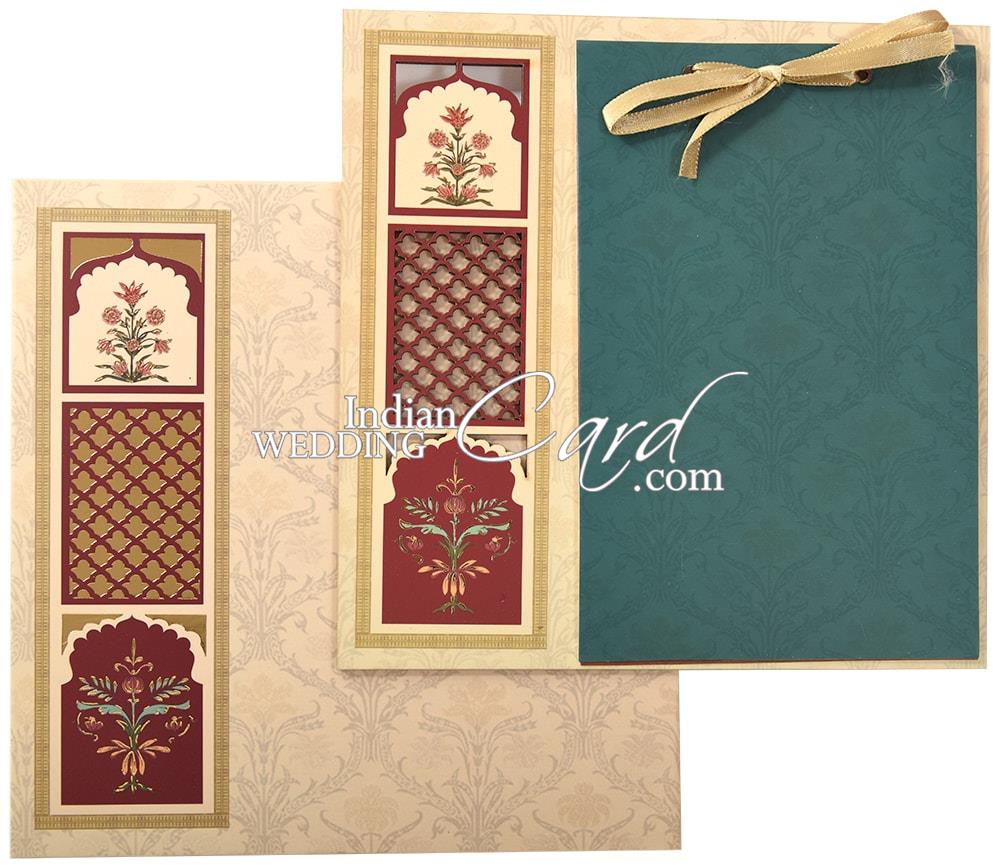 Contact the videographer and photographer who will record the lovely moments of your wedding.
Select the entertainment factors or elements you will be adding to your wedding, like a music pop star or dancers.
Book the Mehendi artist to ensure that your hands look super stylish in your wedding album.
Book a makeup artist in advance to avoid any last-minute rush.
Plan your honeymoon destination in advance. You won't get time once the actual preparation starts.
Shop for jewelry, like a wedding ring as it takes a lot of time to finalize a beautiful ring for your fiancée.
Shop for wedding attires for both you and your family members. Bridesmaids must decide their outfits in advance to color coordinate it.
Book accommodation for your guests. Early booking ensures that your guests have a warm place to stay.
1 to 2 months before your wedding:
Book your honeymoon including the flight tickets and hotels. Many couples fly off to their honeymoon right after the wedding is completed. You should also shop for your honeymoon at this stage.
Send out the wedding invites. For destination weddings, you can send out the invites 4 to 5 months before the wedding. For in-town weddings, 2 months is sufficient.
Get your pre-wedding shoot done. You can add its link on the wedding website or announce through social media.
Plan a bachelorette party with your close friends and cousins.
Follow up with vendors to ensure that everything is as per schedule.
Try your wedding attire to ensure that it is the perfect fit.
Go through cake designs and finalize one for your wedding.
Pack your wedding trousseau and take everything important you would like to take to your new home.
Start your parlor visits to get massages and facials. You should also check with your makeup artist at this stage.
On the wedding day, ensure that you have slept for at least 9 hours the night before. Eat breakfast to remain full of energy throughout all the rituals.
Following a wedding checklist like the above will help you stay organized and enjoy your wedding to the fullest.