Wedding invitations are popular and common to weddings all across the globe. Although, the same cannot be said for proper RSVP etiquette.
A good RSVP etiquette on part of both the host as well as the guests is important to conclude the final guest list, and to ensure that the wedding planning process will be smooth from start to finish.
In this article, we will understand what all goes into making an RSVP invitation wording impactful enough to draw a final guest list for your wedding.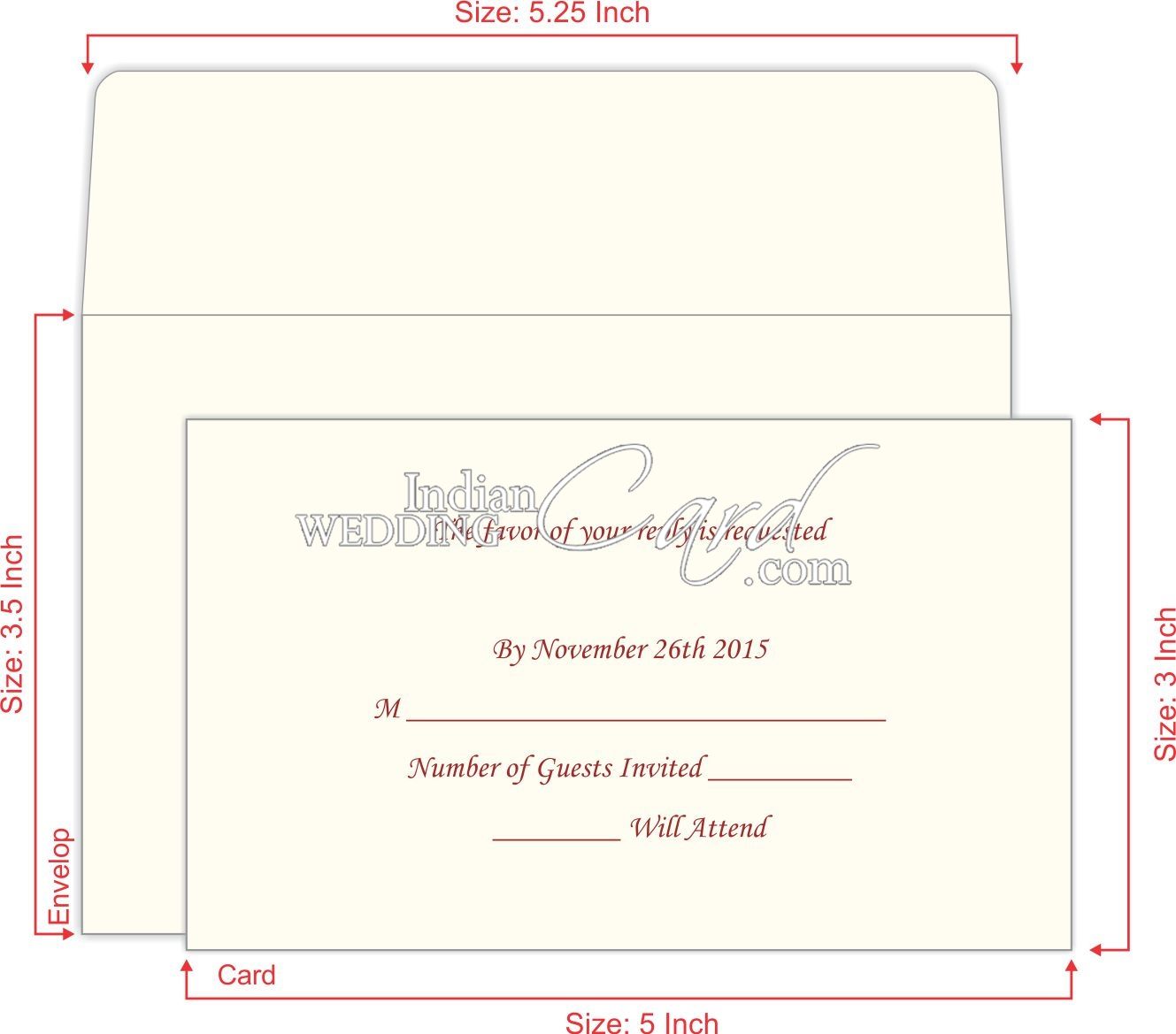 So, what does an RSVP mean on an Invitation Card?
RSVP on an invitation card literally translates from"répondez, s'ilvousplaît,"in French to "please reply" in English.
The English abbreviation is essentially a request from the host to the guests to notify if they would be accepting the invitation and attending the intended ceremony.
What is the ideal time to send wedding RSVP Cards?
We all live in modern digitalized world where everything around us can be readily converted into its electronic version. But Wedding invitation etiquette suggests physical mailing of your invitation cards to the intended guests. Unless there is no other way but to send over the RSVP card electronically, posting the wedding invites in the mail is the right thing to do.
Having said that, the best time to mail the card is between six to seven weeks before the wedding date.
Also, three to four weeks before the wedding date should be the reply date for your RSVP card.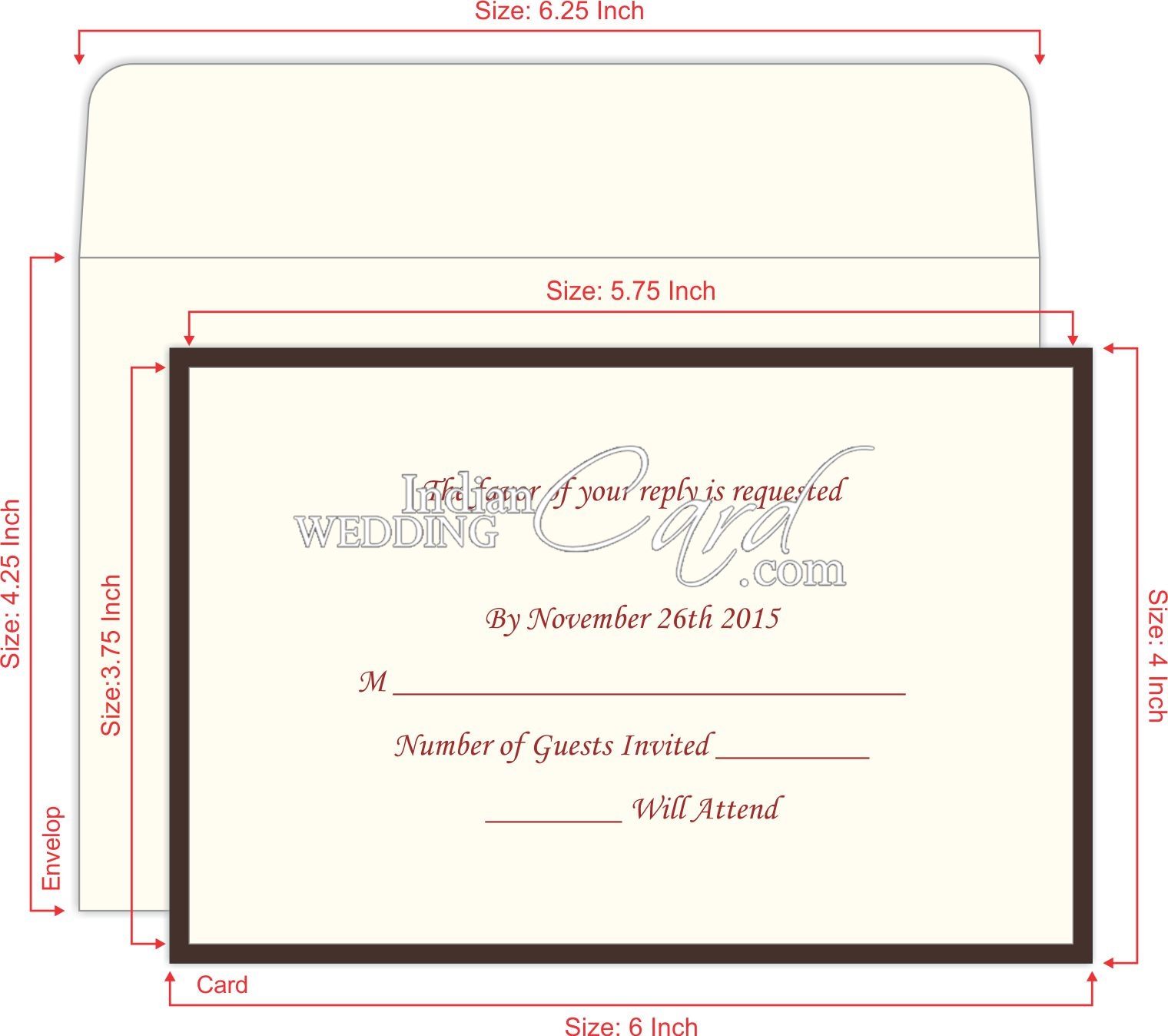 The ultimate checklist for wedding RSVP Card:
1# Your RSVP wedding card is symbolic of your big day. It is always best to apply the theme you have chosen for your wedding to your RSVP card as well. A matching design scheme talks about great planning skills as a host too.
2# It is crucial to finalize the list of your guests. You must ensure that you have guessed the final wedding guest list even before the cards have been mailed out.
3# It does not hurt to get a little creative with your cards. You can use the RSVP invitation wording to confirm your wedding menu. The response card can carry a choice of entrée for your guests to choose from. But before you can go further with this step, it will be best to talk to your catering company in case they're willing and able to accommodate any changes to their chosen menu at a later date.
4# Always pick an RSVP reply date for your guests in advance. The invitation RSVP wording should clearly convey the dates by which the guests should send in their decision to attend or not attend the wedding.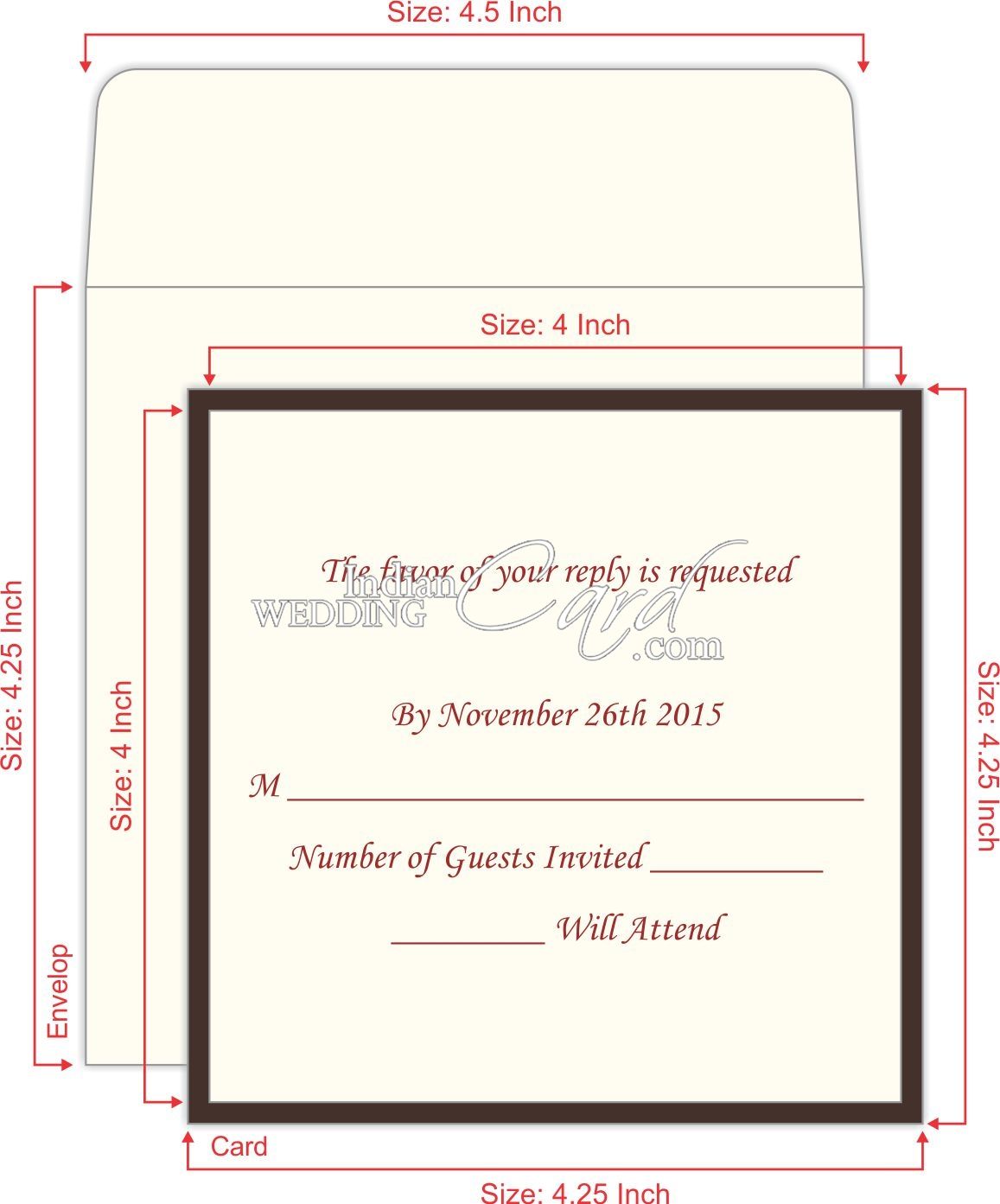 What should be included in an RSVP Card?
1# There must be a blank line to fill out the names of the guests. This space will be used by your guest to pen down details including their name, the name(s) of the person(s) accompanying them (spouse, children, parents, or a date) to the wedding. This information is needed as it will help you plan for the final guest list, and also to create table place cards.
2# Do not forget to mention the RSVP reply due date
3# The "will attend" line should be present, and the wordings must have a tone of finality to it. Example, "Yes, I will attend your wedding."
All those who check this sentence will make your final guest list.
4# "Unable to attend" is a sentence just as important as the former mentioned. Yes, it can be disappointing, but this information will help you get to your wedding guest list. Also, do not forget how much you'll be able to save up on your wedding expense now!
5# Confirming the choice of entrées is a very special part of the RSVP invitation wording. The Entrée selections should ideally be positioned on response cards for weddings offering varied meal choices.
With the above points in mind, you cannot go wrong with your guest list, and your planning process. RSVP cards are an inevitable part of your wedding ceremony. A good etiquette on your part as a guest will get you a similar response for your intended guests as well.