Expressing gratitude or being thankful is a universal gesture which has always left the one who is receiving it, overwhelmed and happy. It definitely cements the bond and brings people closer to enjoy the fruits of a good, long lasting and healthy relationship. Whenever a favour is returned with a heartfelt 'thank you' card, it leaves no doubts in the mind of the receiver as to how much you value traditional courtesies and definitely it casts an unforgettable impression of your well-bred, thoughtful and genial persona who knows what is right and uses every opportunity to appreciate the act that has consumed other person's time, effort or money. Having said that, one must also acknowledge that the present fast-paced life has not left much room for these kinds of feel-good gestures which means, sending a thank you card to your guests once they have left, after attending the wedding or sending the same to your host for inviting you, are not any more commonly practiced habits.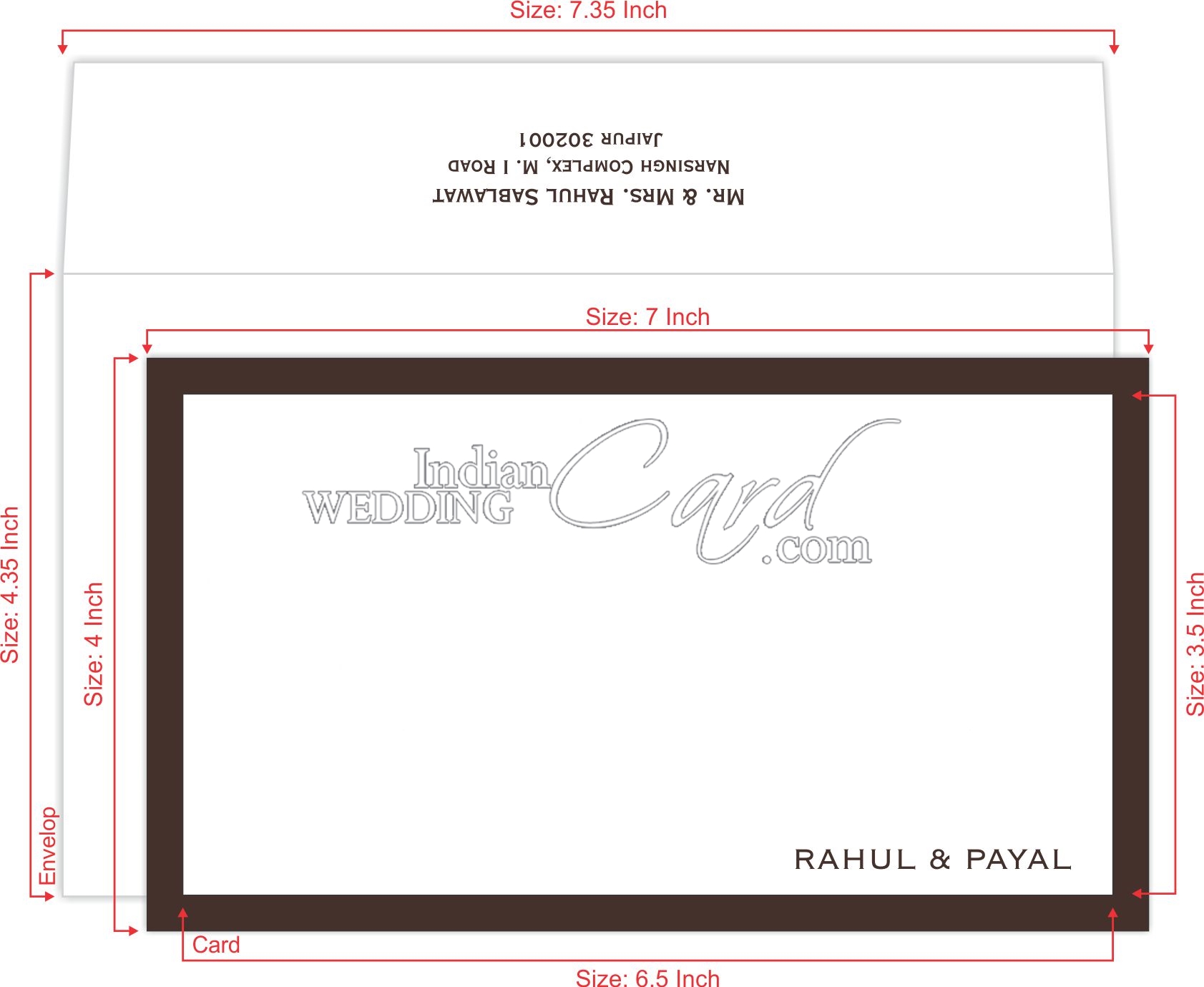 In modern digital world such cards have lost their significance as people tend to conveniently forget these small little nothings which speak volumes of a person's thoughtful and caring nature whose personal touch to things making them turn into special memories.
Wedding Thank you Cards comprise of a well designed card which may be simple in appearance or flamboyant and rich in looks depending upon the host's preference and choice. It exhibits his politeness as well his great management skills if he caters for wedding thank you cards with pre-written material or something added personally in his own handwriting to make this small act get converted into a magnanimous and grand one. Sending a personalised note or message on the card is definitely more interesting as the ideas or thoughts expressed are personal which when read by the receiver leaves him/her immensely happy.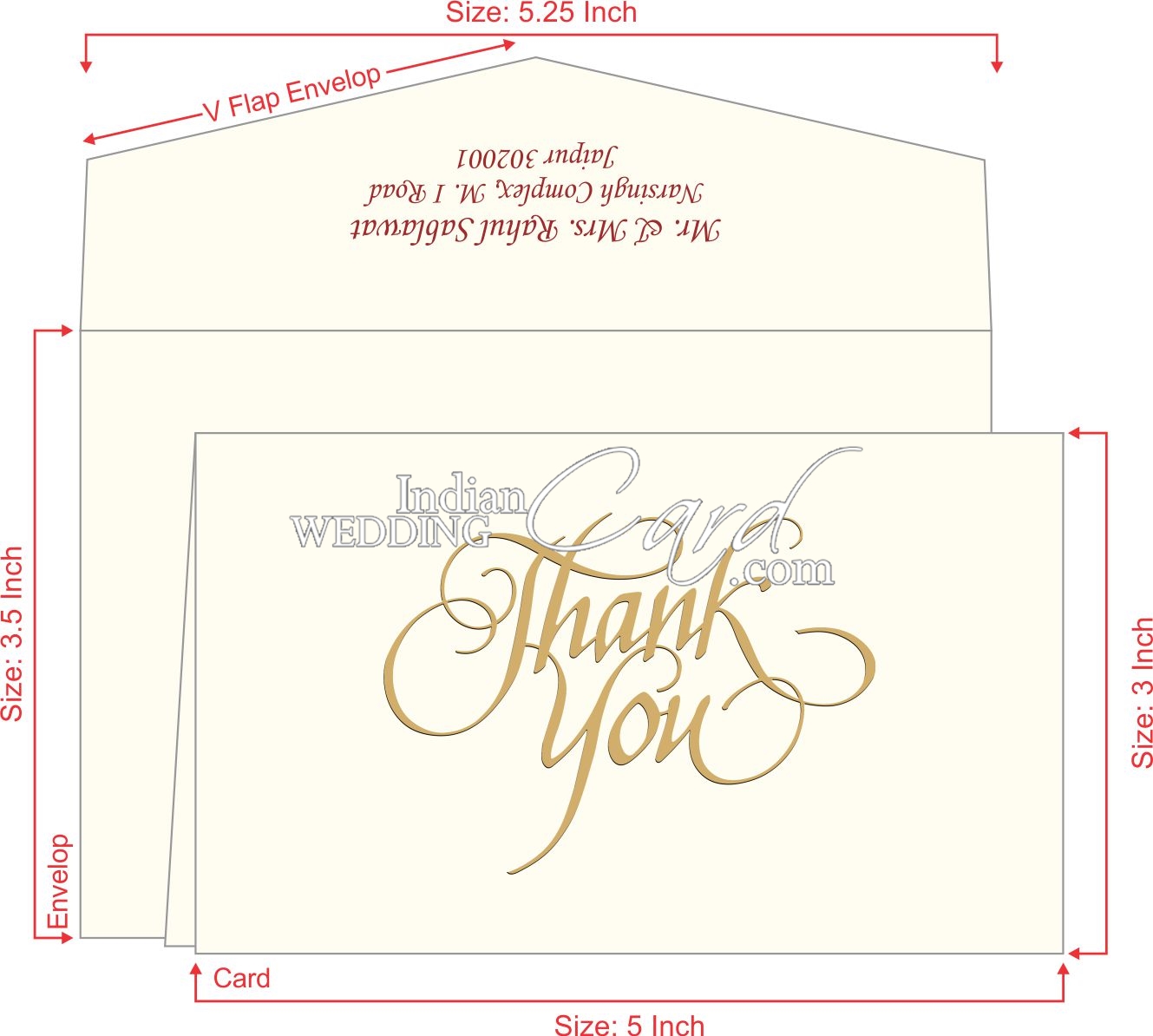 This card rises to the status of a valuable keepsake because it contains something like an image or a quote which reflects the host's ideas where he displays his happiness and gratitude for the guests' presence and the gifts that they brought.
We at Indian Wedding Card have the most creative team of card designers who presents a true blend of uniqueness, beauty and ingenuity while designing any type of card showcasing any occasion. It is a matter of great pride for us that our cards hold maximum variety in each segment and we always have something new to add and bring to our clients the latest version or the trendy practices followed by the modern generation. Our clients get the best variety in the paper which is manufactured in one of our units. We have the readymade text messages for any event but we are also happy to customise our cards for our clients in the most novel fashion.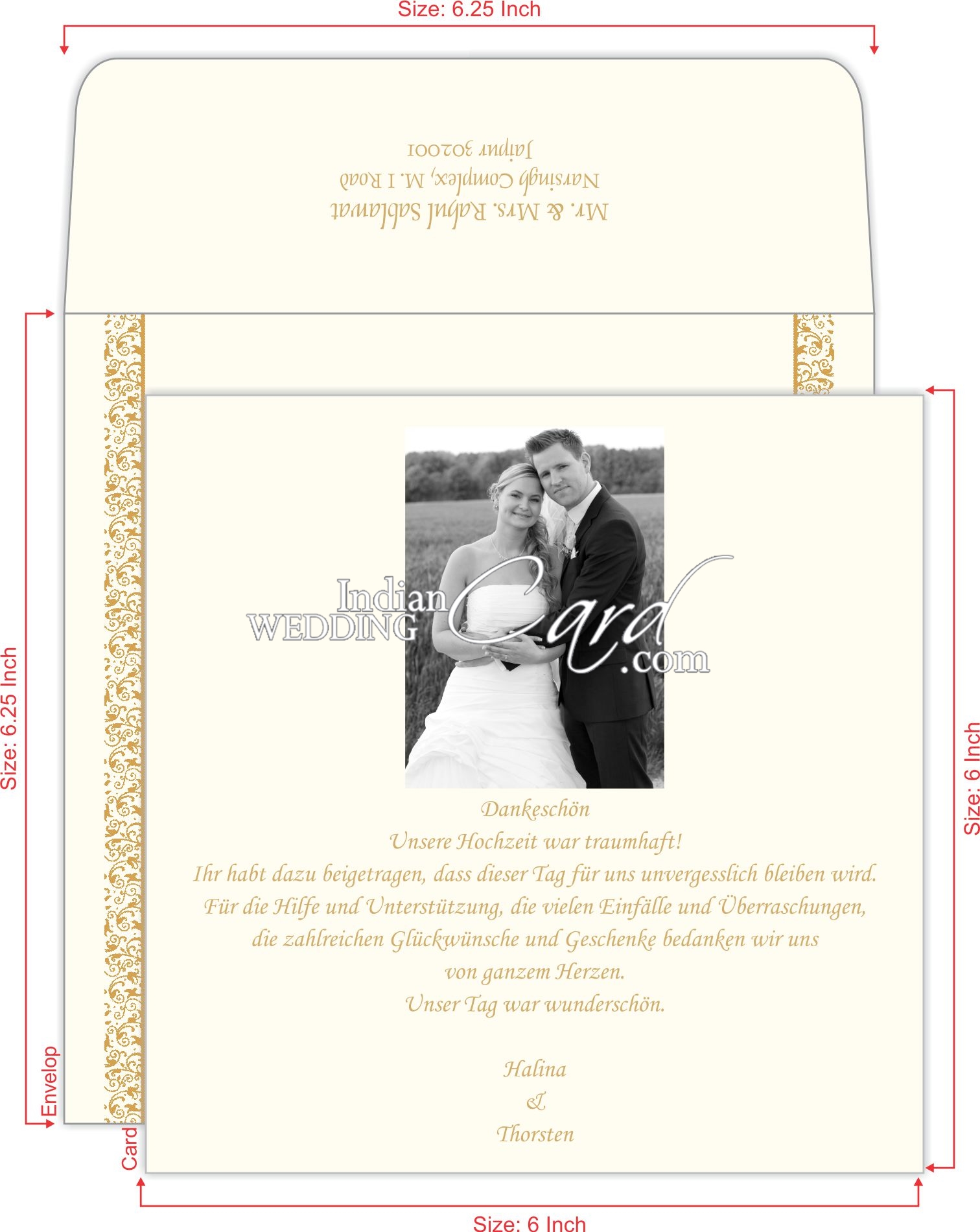 Our Indian Wedding Thank You Cards have all that is needed to revive this age old tradition into a happening trend. We have novelty, style, ideas and great presentation which make these notes much sought after by people. Spread happiness with this act of a true gentleman or a lady. Order your free samples now.