Planning a party or an event is always exciting as it gives the opportunity to invite your near and dear ones to share your happiness and spend some time full of fun, gaiety, celebration, and bon-homie. That sense of anticipation is so exhilarating even at the thought of being with those who are your well-wishers, friends, and relatives.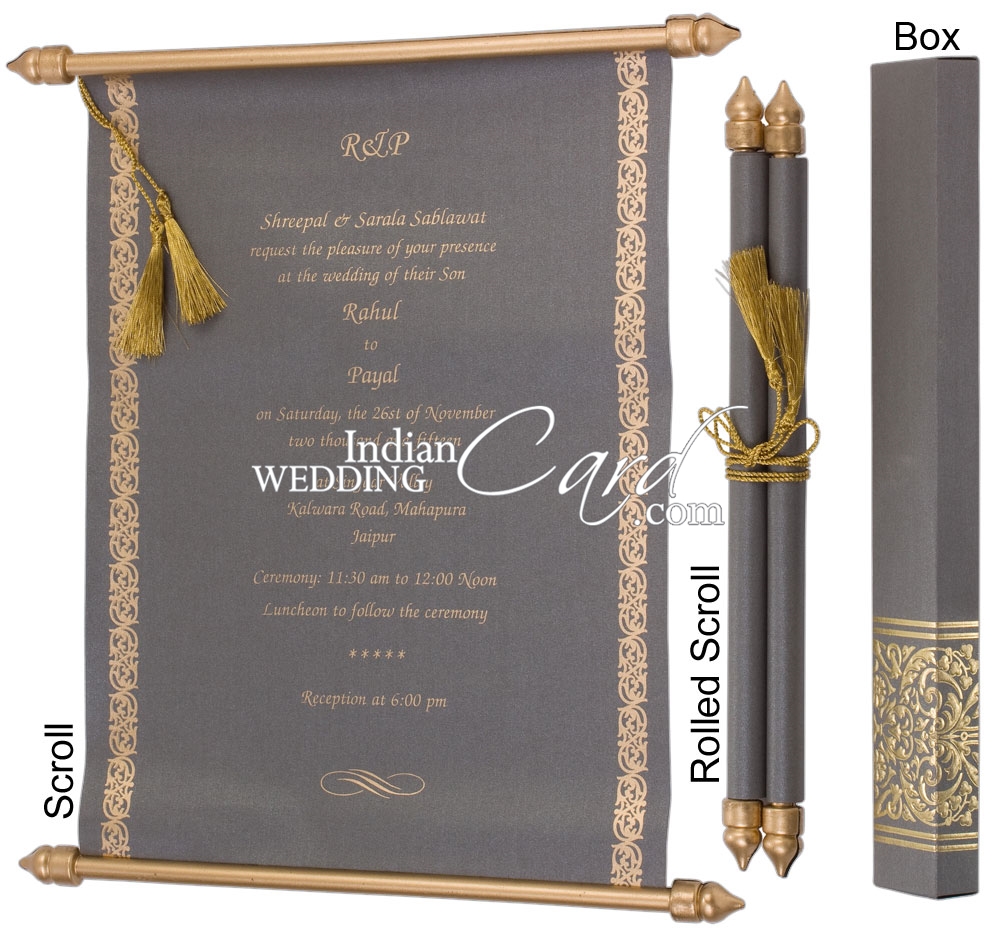 If we remember the olden times, it was imperative for the hosts to invite their guests in style so chic and voguish, yet full of warmth that the guests would feel obliged to attend the event, already indicating to be grand and royal. As life comes to a full circle and we see the repetition of many situations from the past, in the same manner, certain trends never can go out of fashion. One of them is sending invites to people, calling them over with warmth and love to attend your wedding party or for that matter any other reason of happiness in your life. Many of us believe in doing everything differently, leaving a mark of uniqueness in the heart of those who witness it. The impeccable choice and royal taste in finer things in life is truly exhibited in each of their action. So don't be surprised when you receive Scroll Invites which are immensely alluring and completely spellbinding, reminding one of being invited in the most royal fashion.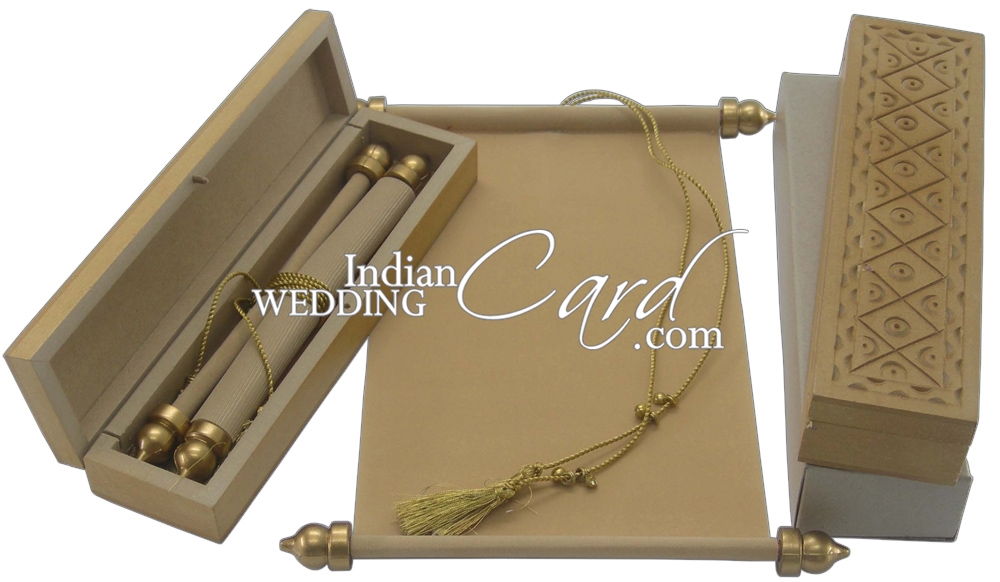 Scrolls have traditionally been used to send messages and many a lover must have found their cupid hidden in these extremely attractive messengers from the past. Sending scroll invites to your guests in present times surely exhibit your persona in a different light and it definitely enhances your aura and respect in the eyes of others when they receive a Box Scroll Invitation, leaving them mesmerized with anything so beautifully made, making them feel so special. This box is going to hold their fascination forever and will find a special place in their wardrobe or a place where they keep their most precious treasures because this box has found a direct entry in their hearts and they are never going to forget you or part with this Scroll Box.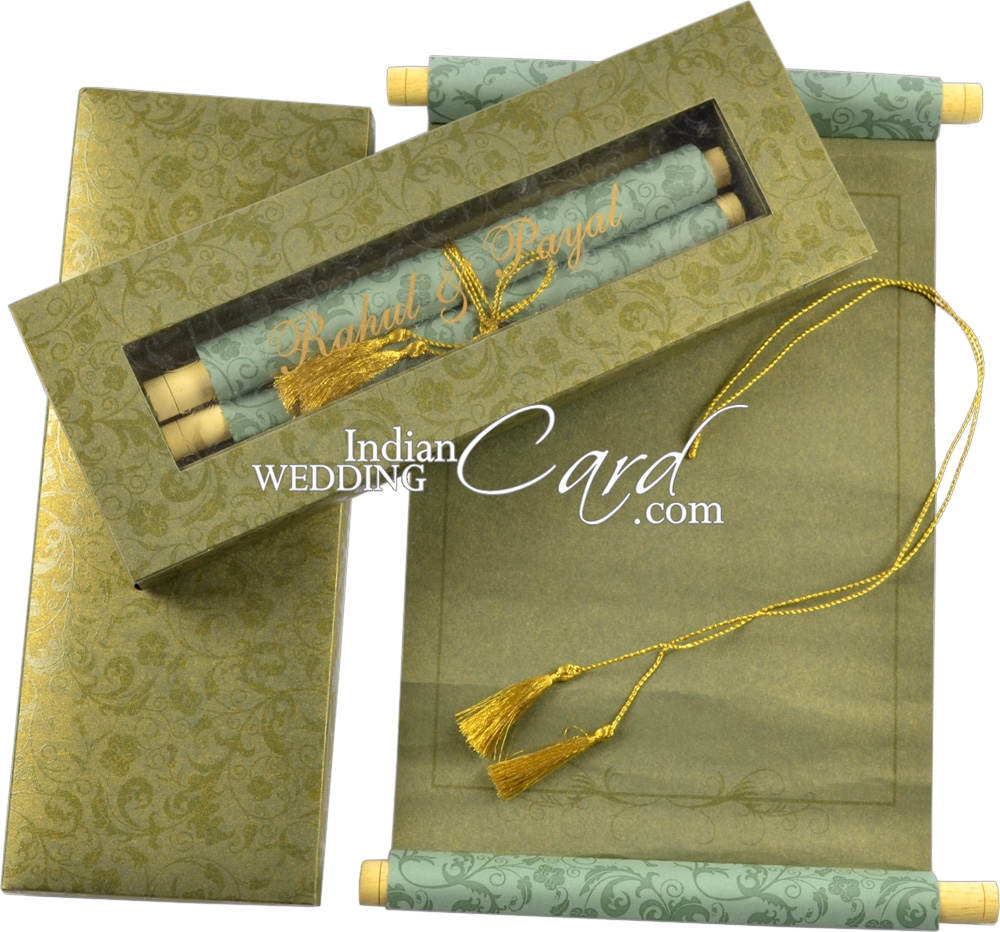 This kind of magic with a true blend of beauty and style is created by Indian Wedding Card, each time when we design an invite for you. We have always cared to challenge our own limits and successfully do so every time as for us, our clients' happiness matters a lot. We have a team of innovative and creative designers who transform any paper or fabric that our clients fancy into the most unique designer invitation in the shape of a card or a scroll. We have the classiest collection of paper ranging from handmade, glossy, self-designed, etc. which never fail to entice others, giving them a plethora of choice to select from. We give our customers freedom and love to customise our designs according to their requirements. When it comes to Scroll Box Invitations, nothing can beat our elegant and gorgeous assortment.
To know more about us, visit us and order your free samples today.