Even if one believes the cliché that marriages are made in heaven, there is no denying the fact that their arrangements are to be made on the Earth, which means many things to plan and keep in mind. The foremost and the most important deciding factor to get married is to inform one's close ones and also to invite them for the wedding. If you are planning to have a big fat Indian wedding, it means inviting the number of people whose expectations are sky high from the host and expect it to be a grand affair. The first big impression cast by you happens when you send your Marriage Invitation Card. This card displays your warm hospitable gesture along with making it very special for your guests as it has some exclusive quality which makes it stand out and remain unique.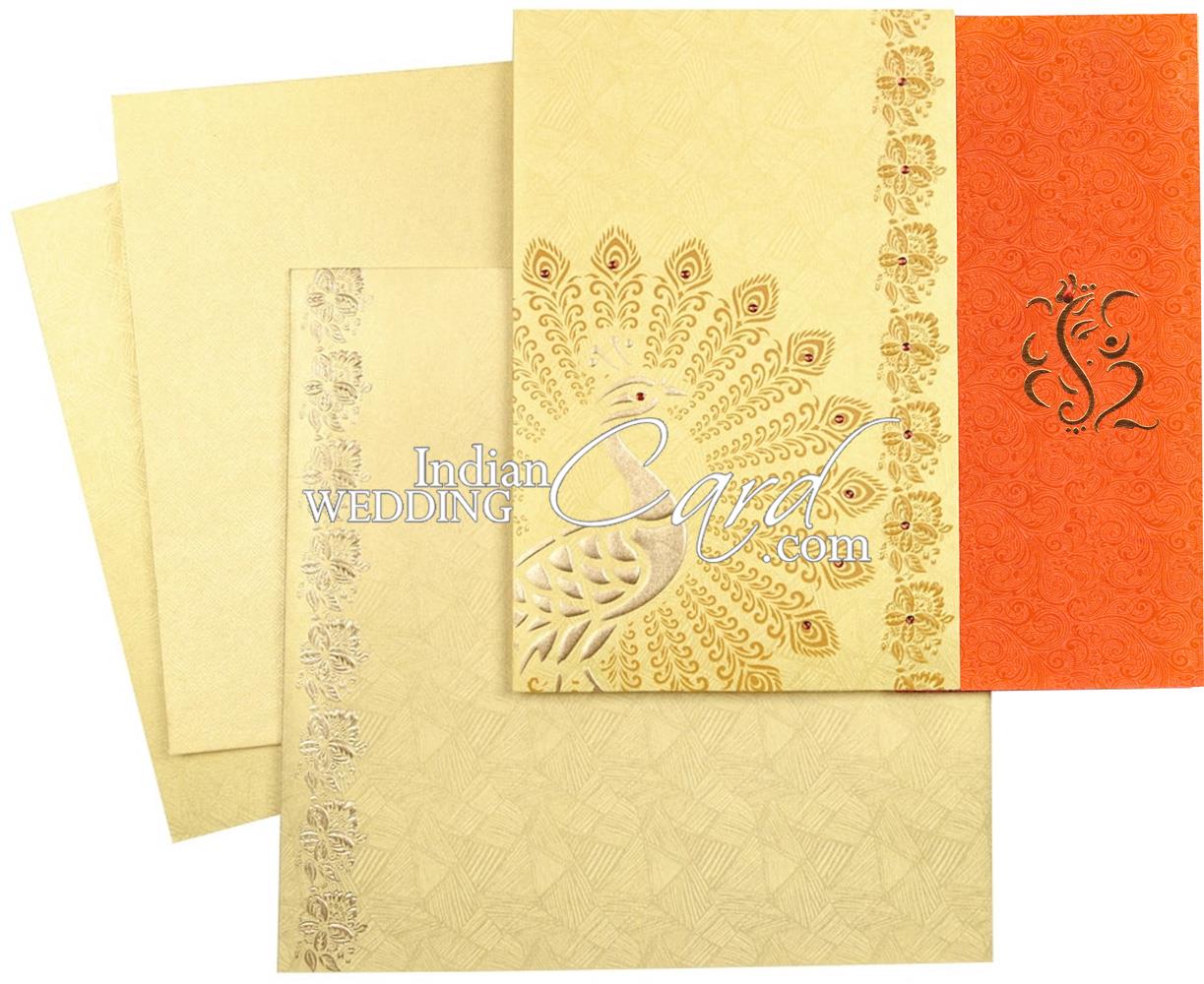 When it comes to inviting people, Indians will always remain at the top of the list because for us relationships hold the prime most importance and even the humblest of the families would never think twice before sharing their happiness with their friends, relatives, and acquaintances and also making them the part of their special event. This truth goes beyond the diversity that one experiences here in the form of caste, religion, community, etc.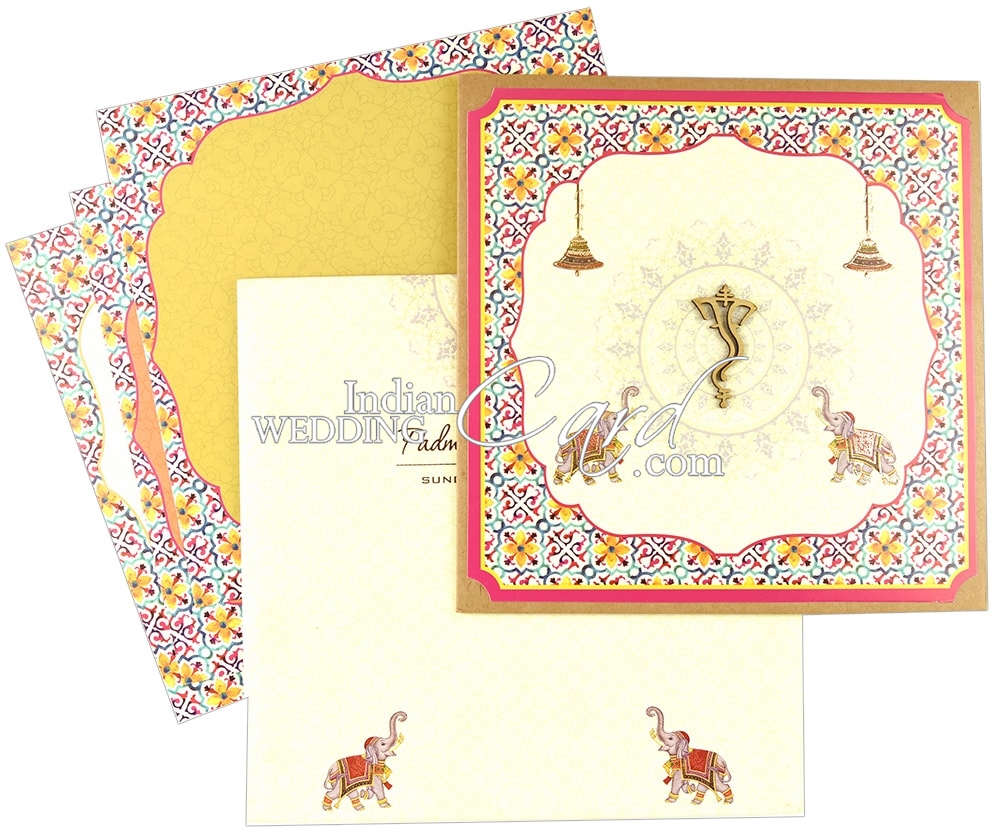 This is a complete Indian way of celebrating their special moments. So, it goes without saying, how important this Wedding Invitation card is, which must be aptly suitable to match the mood, theme or sentiments with which this ceremony has been planned, like if religious faith holds prominence, it is the card which reflects religious sentiments in the form of religious verses from the holy books or a religious symbol designed, like Hindu cards may carry the symbol of swastika or Ganesha or some other deity but if it is a contemporary or modern style, then the invite may be designed in some novel and innovative manner.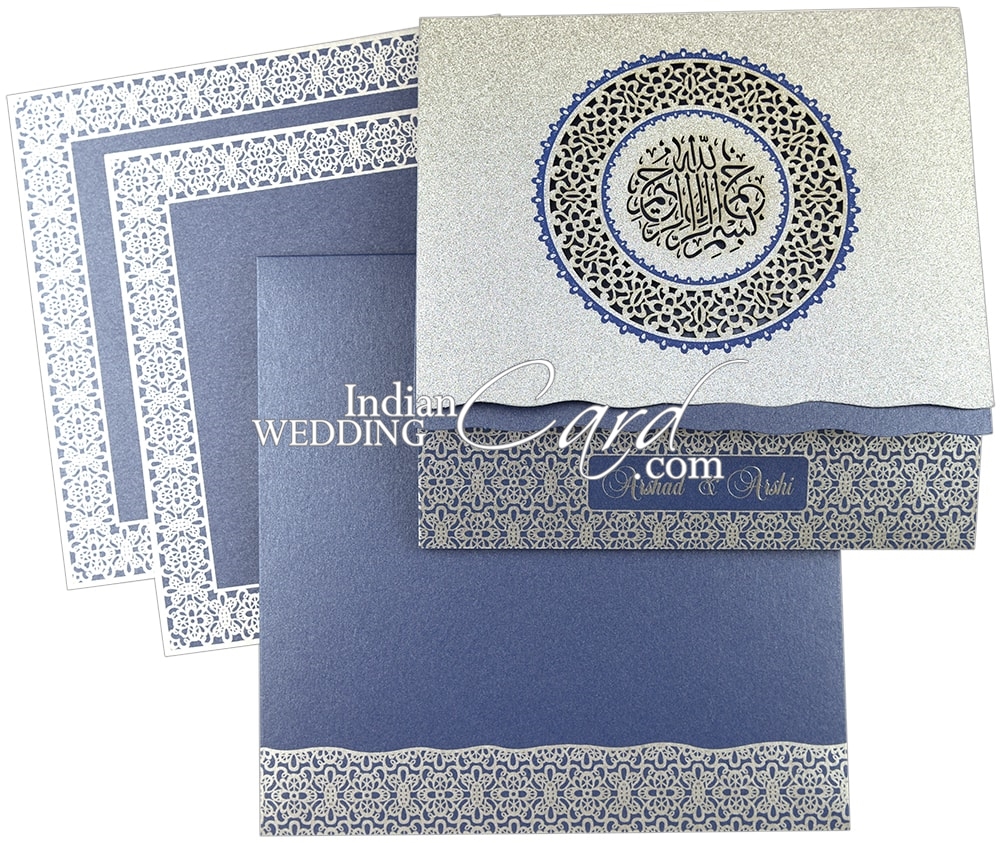 A good card designer always wants to come up with new and original ideas which make their clients choose from a variety of options. Be it the traditional printed cards or some handcrafted one, the marriage cards are somehow the reflection of the hosts' emotions as well as taste, which a prolific card designer would understand well and work perseveringly to transform ordinary to extraordinary.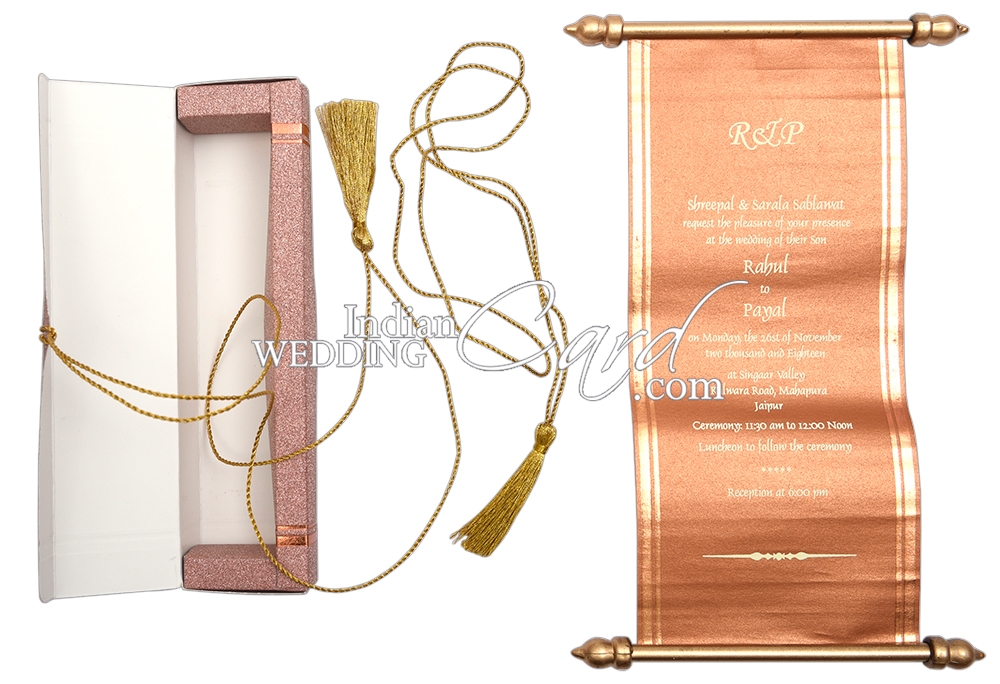 We at Indian Wedding Card have never left any stone unturned in making it an exclusive and exquisite experience for our clients. We are a team of passionate people who always make endeavours to deliver beyond expectations. We have thorough knowledge of Indian diverse cultures and traditions which add to our as well as our clients' advantage. Ours is an unending range which includes Religious Cards, Scroll Cards with or without box, Theme Wedding Cards like Radha Krishna cards or peacock cards or bride and groom cards. We also have delicate, dainty ones like Lace and embellishment cards or Laser Cut cards or cards with different shapes and sizes. We love to customise our cards and give them your personal touch. There is insurmountable variety in colours and paper to accentuate your experience.
Visit us and order your free sample today.