Weddings are a big day in anyone's life. They are that momentous occasions which are to become a beautiful memory forever which is why one makes extra efforts to create more and more magical moments in his or her wedding. This is the reason wedding functions are planned, giving a lot of thought to each and every detail as this is one of the most important landmarks in their lives. Studies have shown that when you celebrate your happiness with your loved ones, it increases many folds, escalating happiness quotient to incredible heights and Indians truly believe in sharing their happy times with others. That is why traditional Indian Weddings have defined the role of many prominent relations.
It becomes almost mandatory for all your relatives and friends to be part of this grand and gala event. In fact, weddings are the best time to forget one's differences and enjoy this social bonhomie, carrying home the liveliness of the atmosphere which rejuvenates the tired spirit and leaves one zealous and vibrant.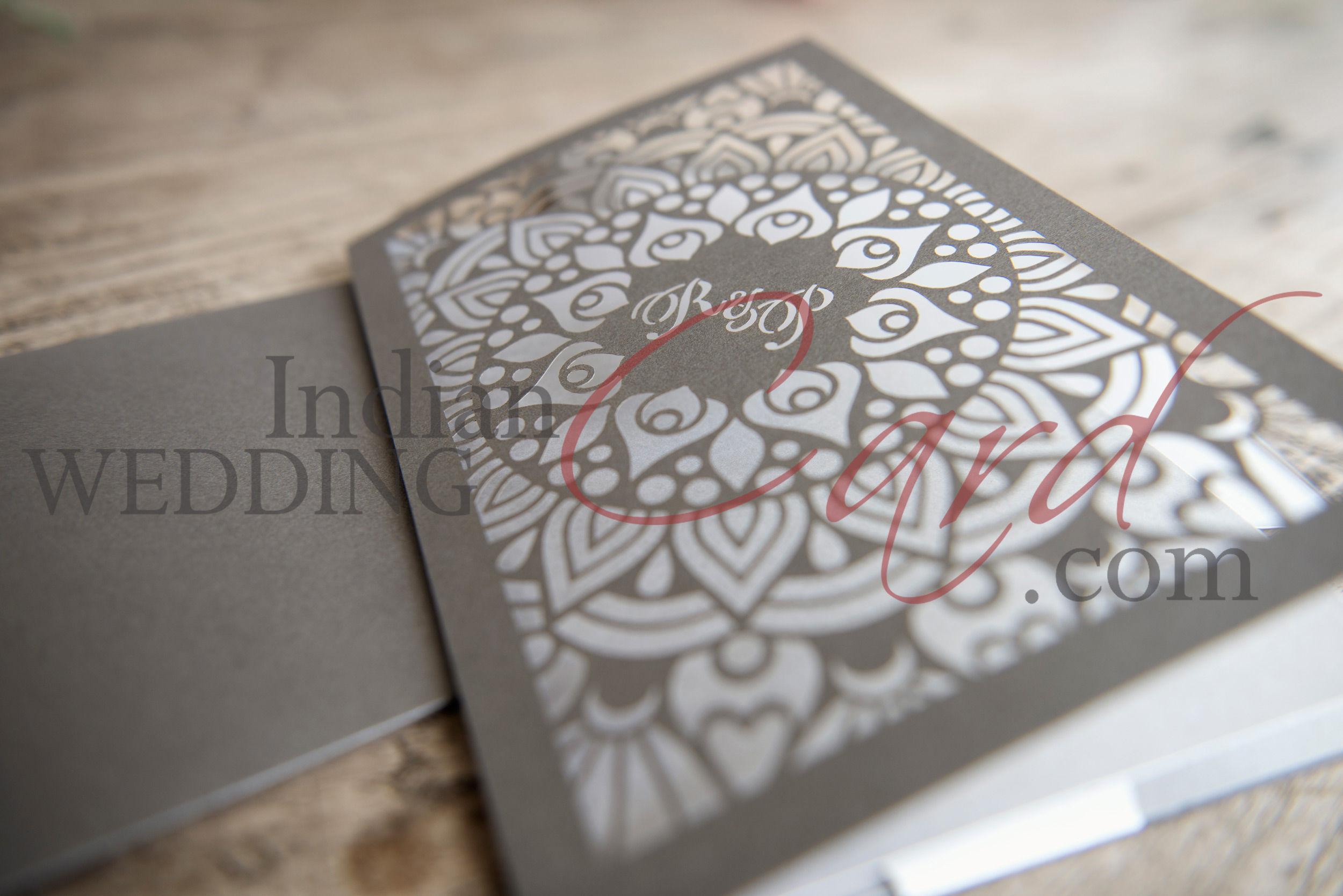 Wedding Invitations are of extreme importance in present era because paucity of time does not let people personally invite each of their guests which means the wedding invite must act as a heart and soul of the host, exhibiting his or her earnestness and sincerity in asking others to be the part of this defining juncture in his or her life. These days, with the advent of professionals who with their impeccable expertise, experience and great creative abilities, take away all the worries of the host adds another reason to make them feel confident of the success of the wedding function.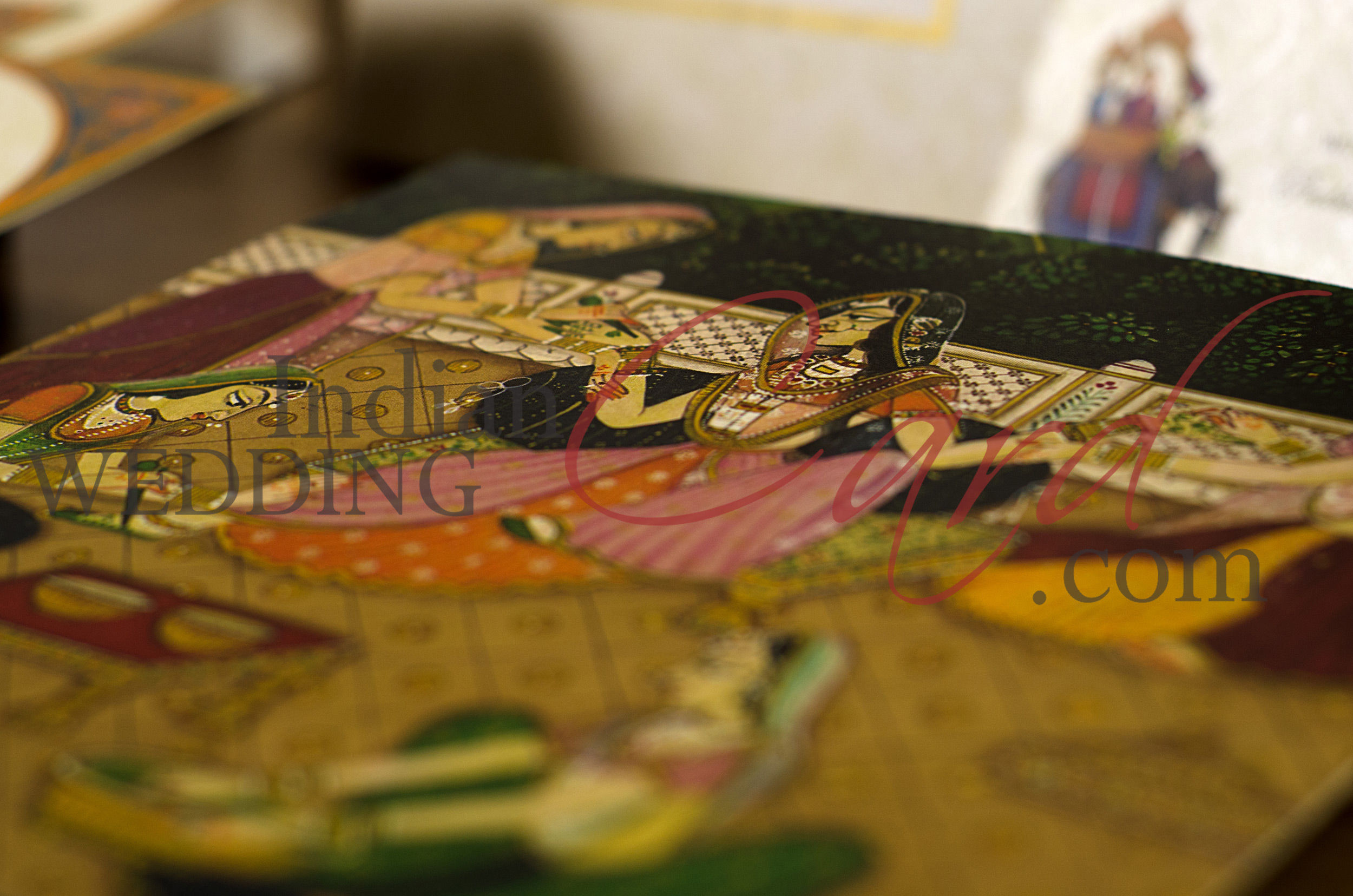 Wedding Cards no doubt act as a foundation stone that must be exclusively designed leaving an indelible impression of the host's hospitable style. Approaching a professional designer and printer makes it easier as they put their creative skills to optimum use and the end result is quite pleasing to cater for the specific need or requirement of a client. These invites are not only appealing in their looks but also very articulately express the emotions and sentiments of the host.

Having said that, it is important to point out that the host must explore the Card Designer and Printer Services to make the right choice. Online services have made it convenient to go through the websites of various professionals, check the kind of services and the clientele before arriving at the decision of hiring them. You can place your order for free samples online only and make best use of technology.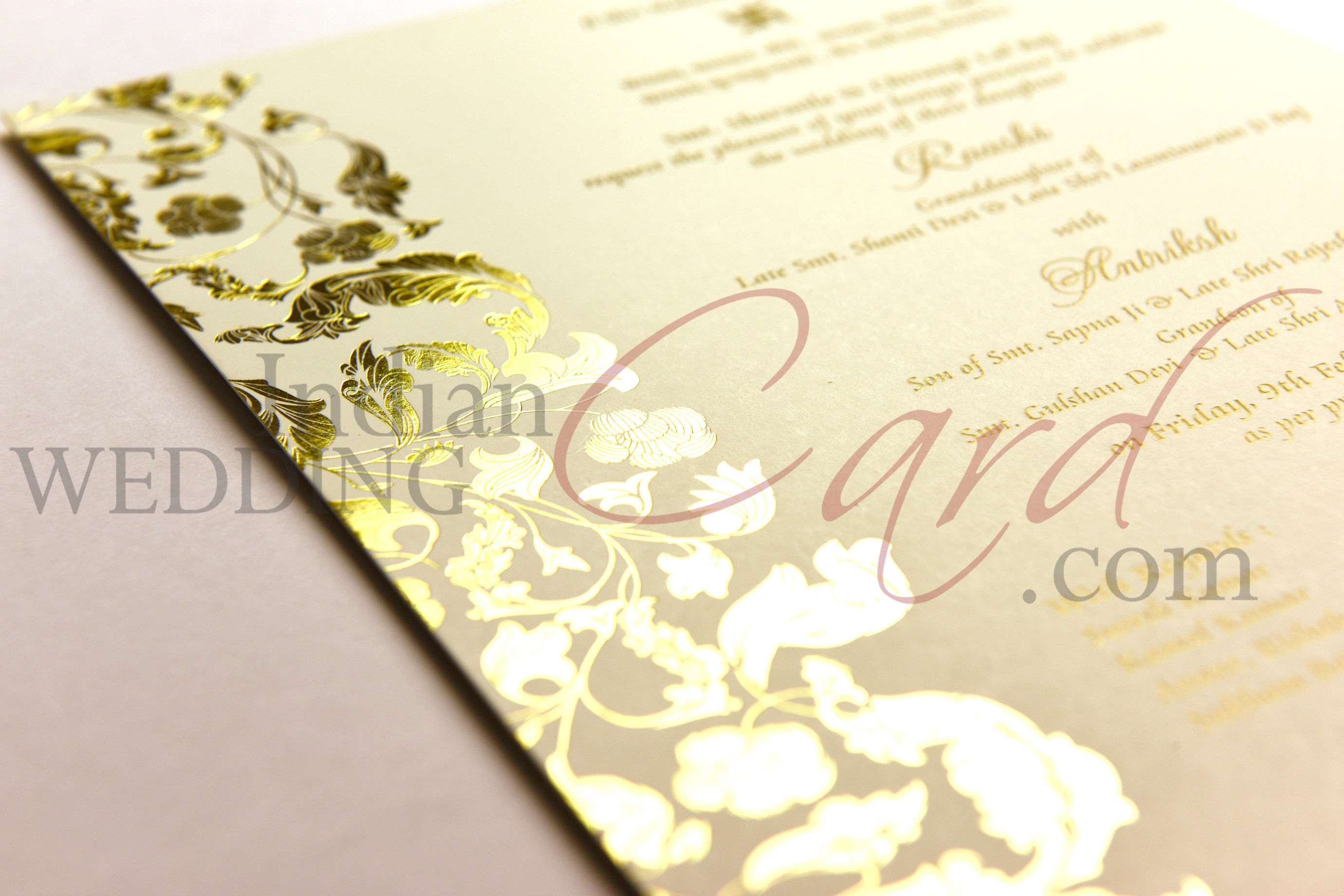 We at Indian Wedding Card have earned lots of accolades, appreciation and good name because of being most professional in our approach along with deep knowledge of Indian traditions and culture, be it any religion or caste. We have always been successful in satisfying our clients as our errorless printing services rendered to them reflect our great style, panache and classy touch which come in the form of stupendously rich ideas found only with us.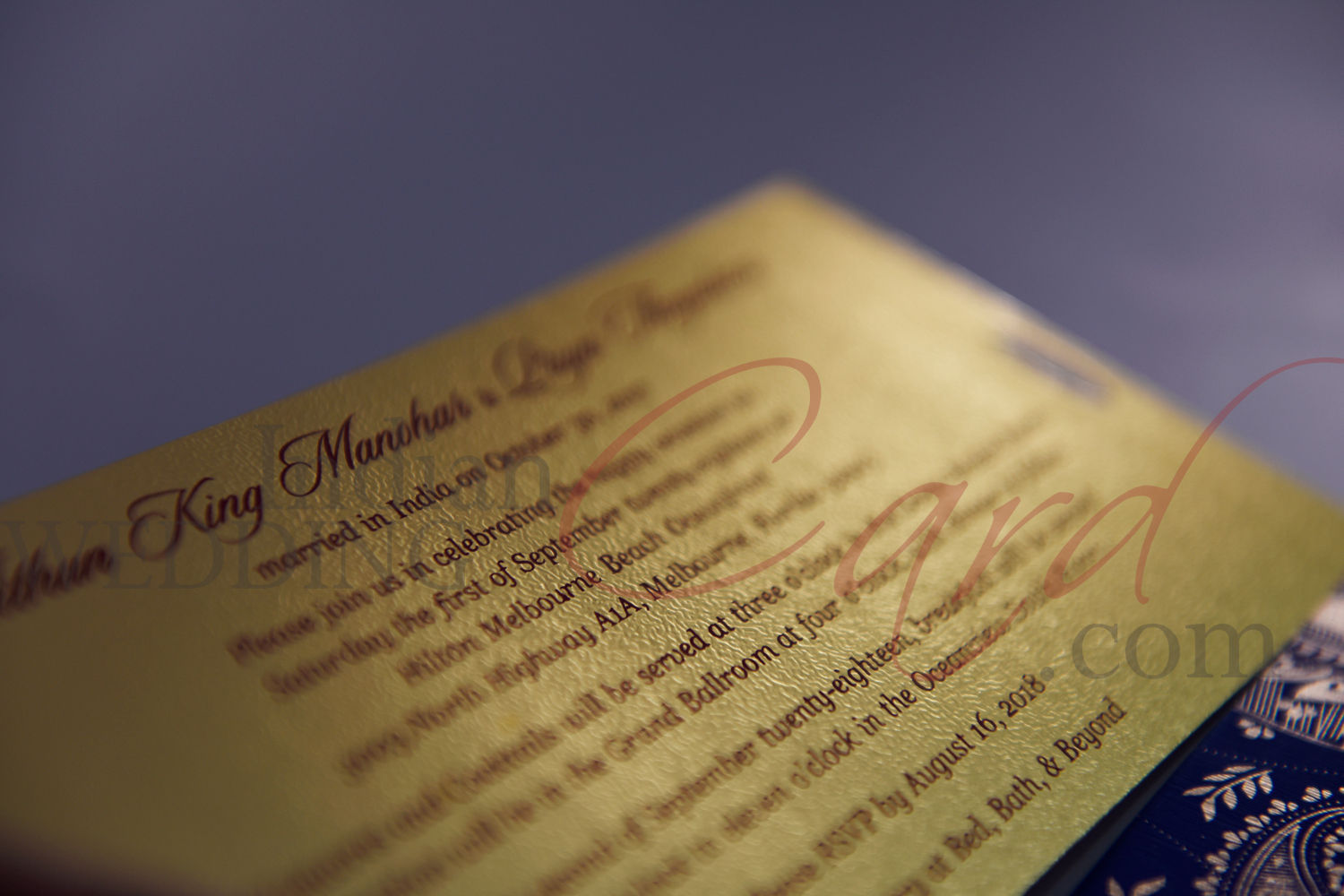 Visit us and order your free samples from the unlimited choice of wedding ideas or get them customised according to what you fancy.