If you're planning a wedding anytime soon, you need to explore unique invitation cards, among other things. Any wedding preparations begin with selecting exclusive wedding cards that your guests will love. Indian weddings are grand – from planning to décor. Why not wedding cards be simple?
We've got exclusive Indian wedding card ideas that can help you choose the perfect one for your wedding.
Religious wedding cards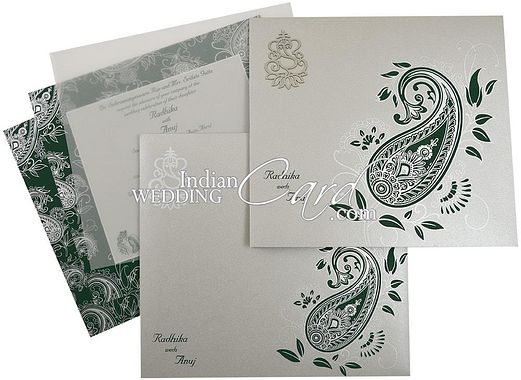 Decorating a wedding card with a religious symbol like Om or Ik Onkar is generally seen in India. Many people like to include religious phrases in the cards to give them a unique look. You can include pictures of a Palki in your wedding card to convey the Vidai details. Similarly, you can use floral prints to design unique wedding invitations. It bears resemblance to other cards used for religious ceremonies. Not only the card looks attractive, but it also conveys your feelings in an appropriate manner. For a Sikh wedding, you will generally see the Ik Onkar symbol on the top of the card. While, the Muslim cards are decorated in gold and silver colors.
Laser-cut wedding cards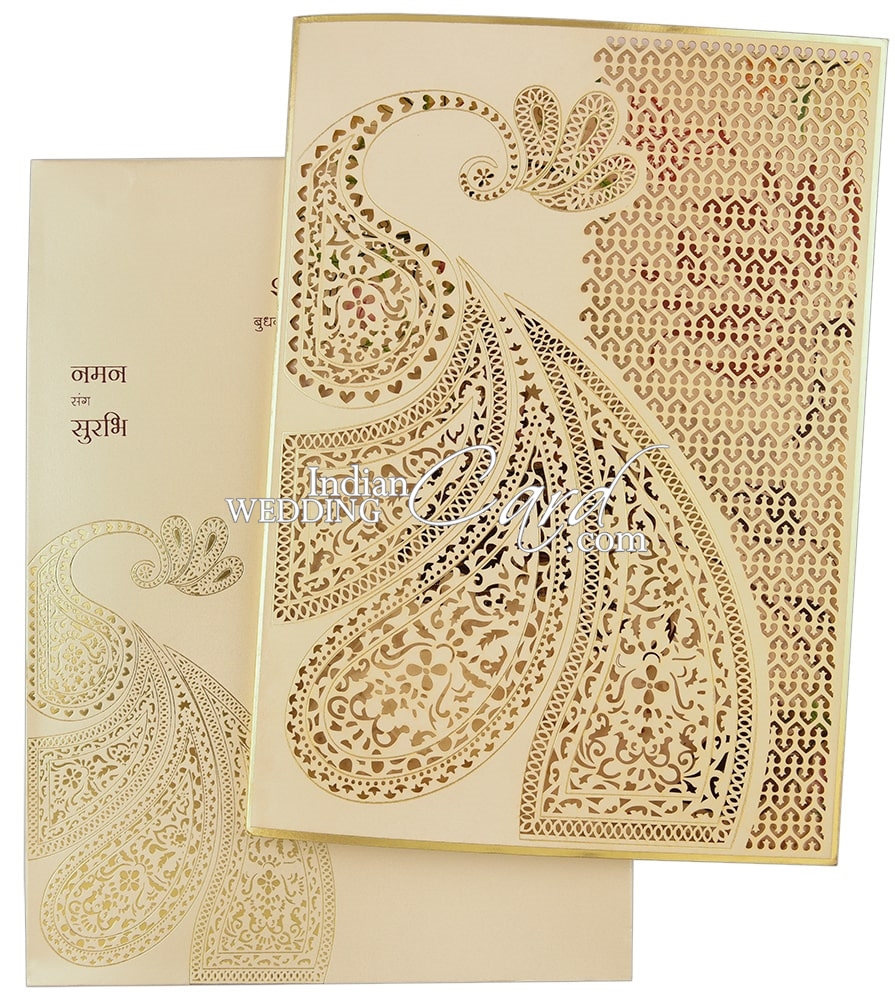 Laser-cut invites fall under the category of exclusive wedding cards. These cards are decked in style and excite the guest to read the details thoroughly. There are many patterns and shapes available in laser cut wedding invitations – from tree themes to floral ones. You can brainstorm with the designer to print a laser cut invitation that is colorful or if you have any color combination in mind, you can express your wish to design the card in a specific way.
Scroll wedding invitations
If you want unique invitation cards, you can choose scroll invites to announce your wedding. It gives your card a royal look and resembles the time of Maharajas when they used to send messages through scroll invites. Your guests may love the idea of opening the scroll to know about your wedding details. There are a lot of fancy scroll card designs in the market that you can choose – the one that matches the theme of your wedding.
Wedding card inside a wooden box
Many people go the extra mile to design their wedding invite. It includes a wooden box carrying the card with souvenirs or gift items inside it. If you want to keep it simple, you can add a personalized message on a tiny card and surprise your guests. You can also keep chocolates inside the box so that your guest relish the wedding treat in advance.
These are some of the exclusive wedding card designs that you can explore while choosing an invite. It's better to have a ready reference so that you can pay attention to other wedding details. If you already have a similar design in mind and juggling between different designs, you can brainstorm with the Readiprint Designs team. They are experts at designing exclusive wedding invitation cards. You may get your desired card without strolling through the market.