There is no occasion in one's life which is as special as one's wedding. This is when you plan to share your life with someone else, a promise or a commitment which is going to last lifelong and if you are a Hindu, as is the belief. However, there is no denying the fact that each one of us has some expectations and dreams to make on this memorable day in some manner. This is the day specially assigned for the bride and the groom and the focus must remain on them as they are the superstars of the day. What better theme for the wedding then, than Bride-Groom Theme?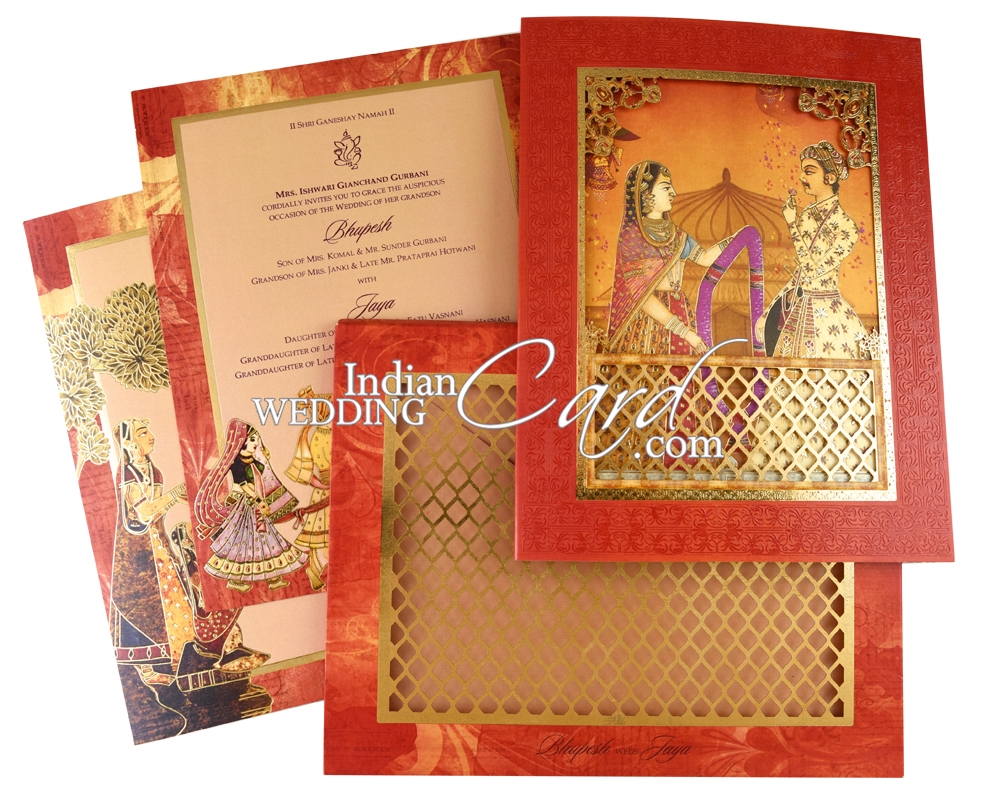 Bride-Groom Theme Wedding Cards are what mark this special occasion in the most exclusive manner. These cards focus on the bride and the groom, somewhere showcasing their personality, giving the guests an insight into their unique style. These cards are designed in a creative manner, showcasing everything beautiful and unique about the to-be-wedded couple. They may be with some poetic lines written for them or their pictures on the cards in the most articulate manner so as to display a person with a rare sophisticated aura which leaves the guests mesmerized with the visual appeal that one finds in these invites.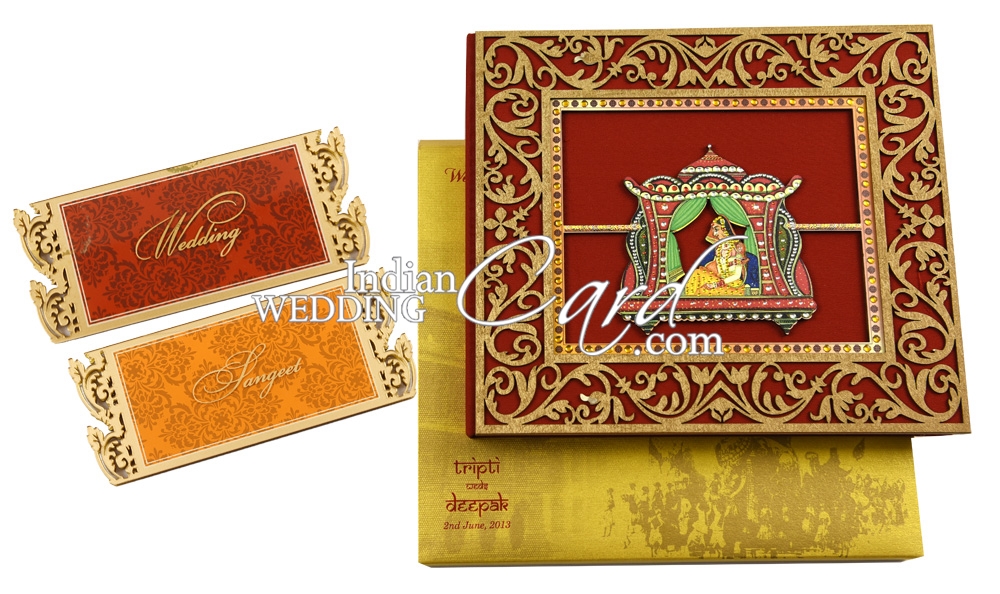 Choosing or selecting or customising a wedding card is the first step towards inviting people for this very special occasion. No doubt Bride-Groom Theme Invitation is a way of keeping it simple yet making it an elegant and polished affair which speaks of one's sense of ingenuity and panache, showcasing one's cosmopolitanism. It is very clear that when one is getting a card like this designed, what he has in his mind is not any ordinary traditional or regular card. Rather, he is looking for something that not only makes his wedding stand apart and become memorable but also displays how committed the couple is towards each other.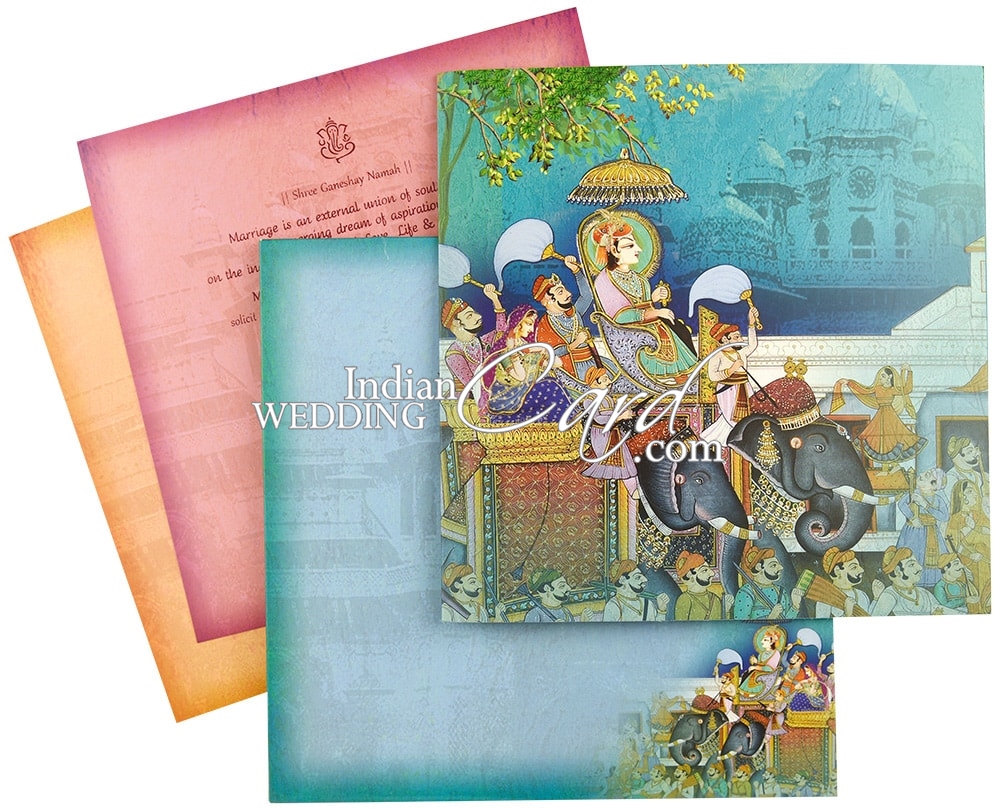 Some of the card designers know what their clients are looking for and they always cater for the same. We at Indian Wedding Card are equipped with a creative designer team who are not only talented but also sensitive as well as intelligent to understand the cultural, religious or artistic requirements of each client in the most explicit manner. It may be any type of the invites, ranging from theme based to a traditional or contemporary; we deliver all in the most innovative and exquisite style. We understand how important these invites are to make your wedding the most memorable one and we make it all the more special with our tireless efforts and amazing creative ideas that will assure you of being in the right hands. Our range of invitation cards is not limited to weddings. Rather, we design cards for any and every occasion. We customise our products to match your requirements.
Visit us and select your invite today or order your free samples.