'Quobool hai', is a phrase, which is so endearing to the bride and groom expressing their affirmation to the nikah or wedding on this momentous ceremony. The Quazi or the priest confirms their readiness to marry each other. Nikah, a word for Muslim wedding indicates the religious rituals that are customary to be followed by the Muslims who are getting married in a traditional style. Nikah, like Hindu marriage, has many pre-wedding and post-wedding functions. Every household follows these with great excitement and happiness. It is surely the time to invite people with whom they would like to share their happiness. This goes without saying that any Indian Wedding is synonymous to being together.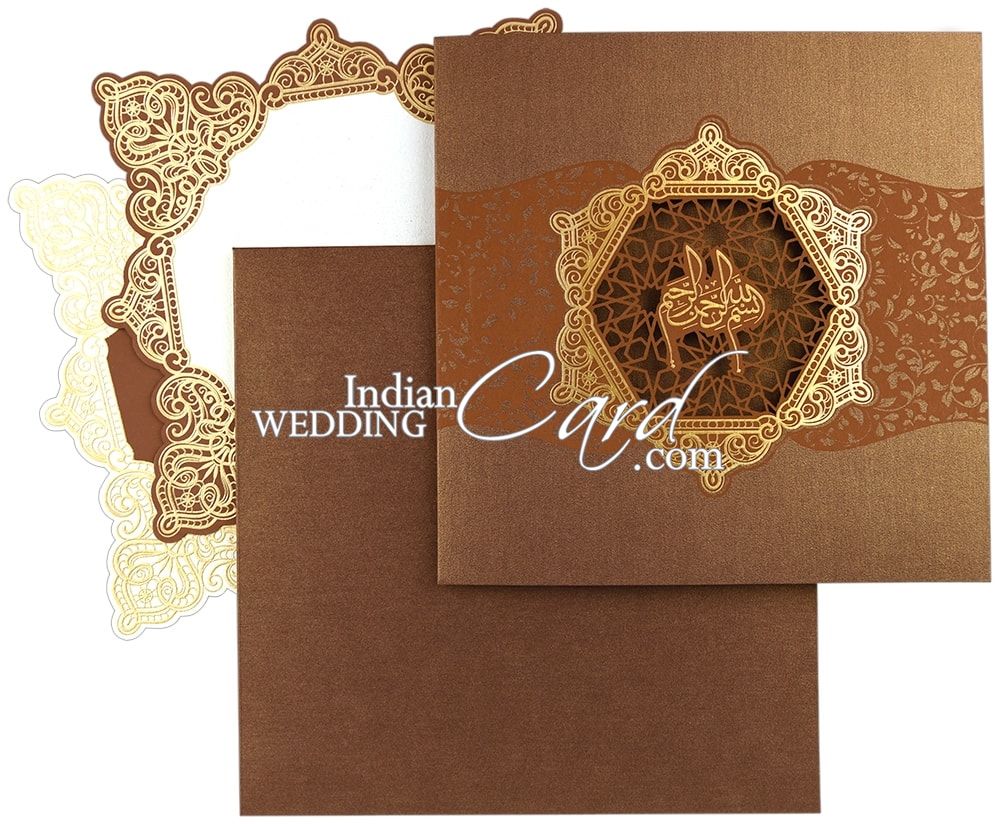 Muslim Invitation Cards are an ensemble of liveliness blended with religious sentiments that express the sanctity and piousness of Nikah ceremony. They also differ from host to host depending upon his or her idea of Nikah invites. They may comprise of some beautiful verses chosen from the Holy Quran which express the importance of this big day or the invite may be decorated with a religious symbol. If the host is looking for something exclusive and different, the card designers can help him or her out with plethora of innovative ideas. This can preserve the traditions but also add a touch of trendiness to these invitation cards.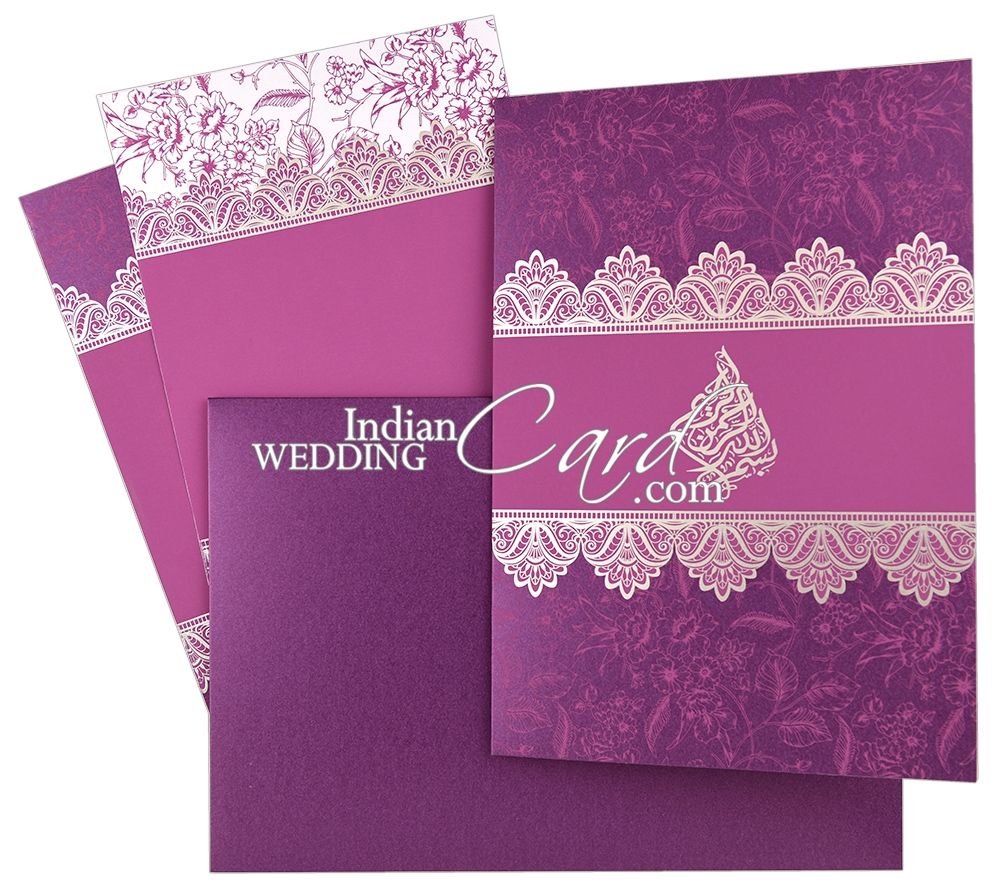 Colours also play a significant role in any of the religious invites. But it must be mentioned here that for a card designer, this is of immense importance. They are aware of the local as well as the general traditions and customs attached to the wedding of different religions. Secondly, they must be updated with new trends and styles so that their customers can benefit from their knowledge. India being a vast country with diverse population, it is almost certain that rituals and customs followed in one part of the country may not be the same at the other end. Lastly, a sensitive service provider who is passionate about his work will always come up with novelty in thought and creativity.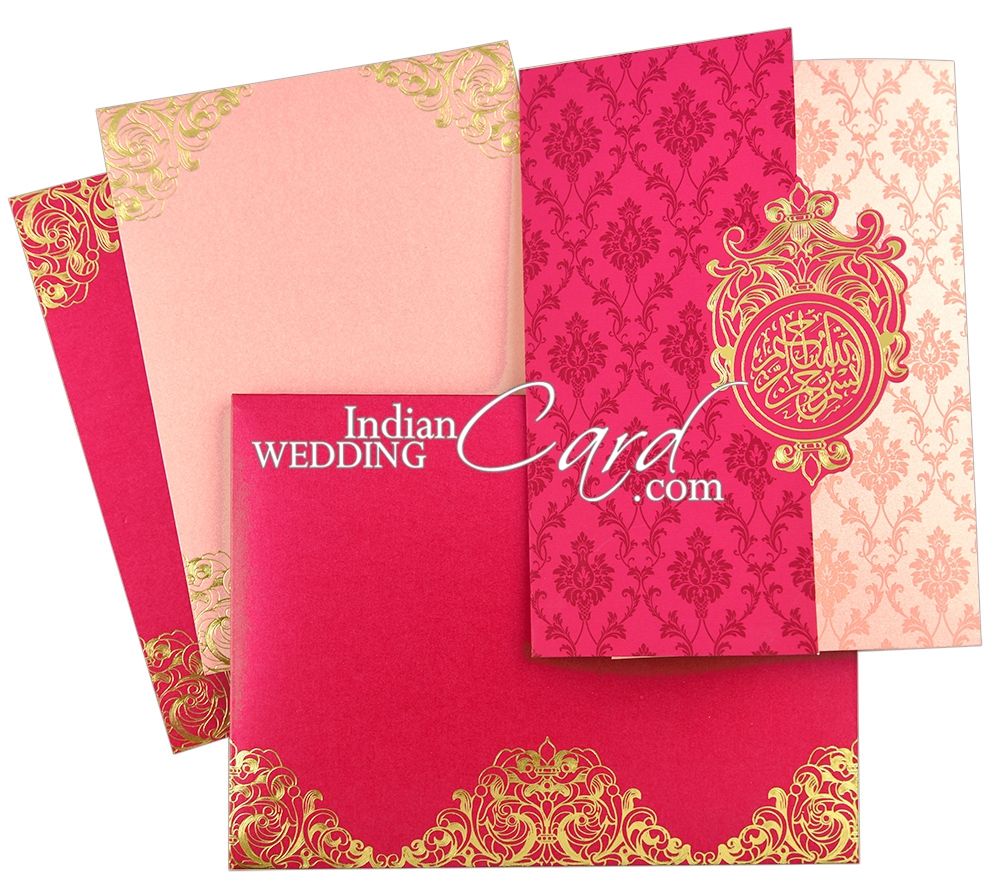 When we speak of the card designers and printers of the above-mentioned calibre, it is Indian Wedding Card which stands apart in its knowledge of diverse cultures and their traditions. Not only that the ace designers create the most ingenious invites which are aptly suitable for the religious weddings. Our 'Nikah Invitations' are exclusively designed to create the impression that will last forever with the guests. We have an extensive range of invitation themes to choose from and we customise our invites to match our customers' personal taste and choice.
Our exquisite and superior quality paper or fabric cast its own magic spell that can truly mesmerise anyone. Be it the rich and vibrant collection or the sober and classic ones, we never let them look ordinary. Our passion and dedication to always strive for perfection has inspired us to bring the best in everything.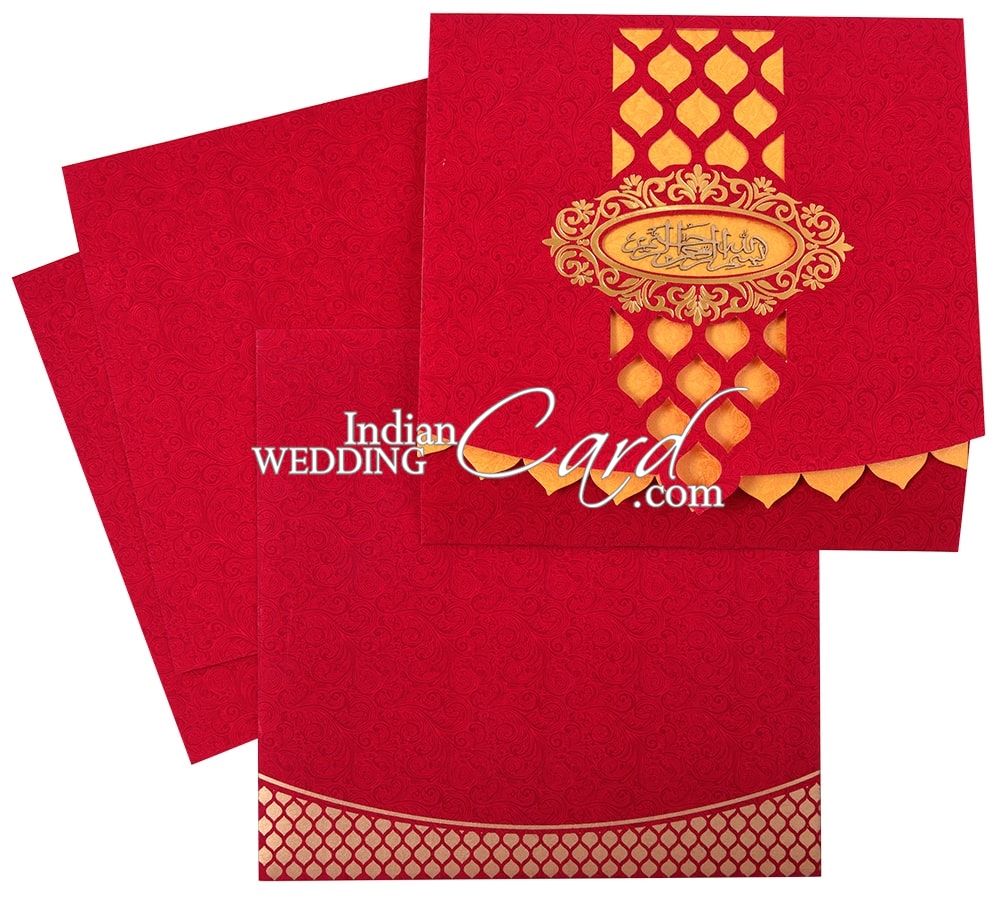 Visit us and browse through our unlimited range of invitation cards at our online store with the most comprehensive detailing and most enjoyable customer friendly policies.