Punjabi wedding a lavish affair that is celebrated with family, friends, and relatives coming together in a profuse arrangement. It has various rituals and events involved that are all filled with a lot of exuberance, dance, gleams, and treats.
Like any other Indian wedding, a Punjabi wedding depends much on a wedding invitation card to get an ideal start. Most of the Punjabi families have their relatives living overseas and outside of the native places. So, they take invitations quite seriously as they are not able to personally meet and invite them all. Thus, wedding invitation cards find an important place and role to play in a Punjabi wedding.
Sikh Wedding Cards Serving Your Purpose Right:
Like every wedding affair, yours is a different plan and way of doing it. You have your theme and ceremonies and the idea of the wedding in mind. So, all this counts when you are planning a Punjabi wedding card to best represent your style, spirit, and feel of the wedding.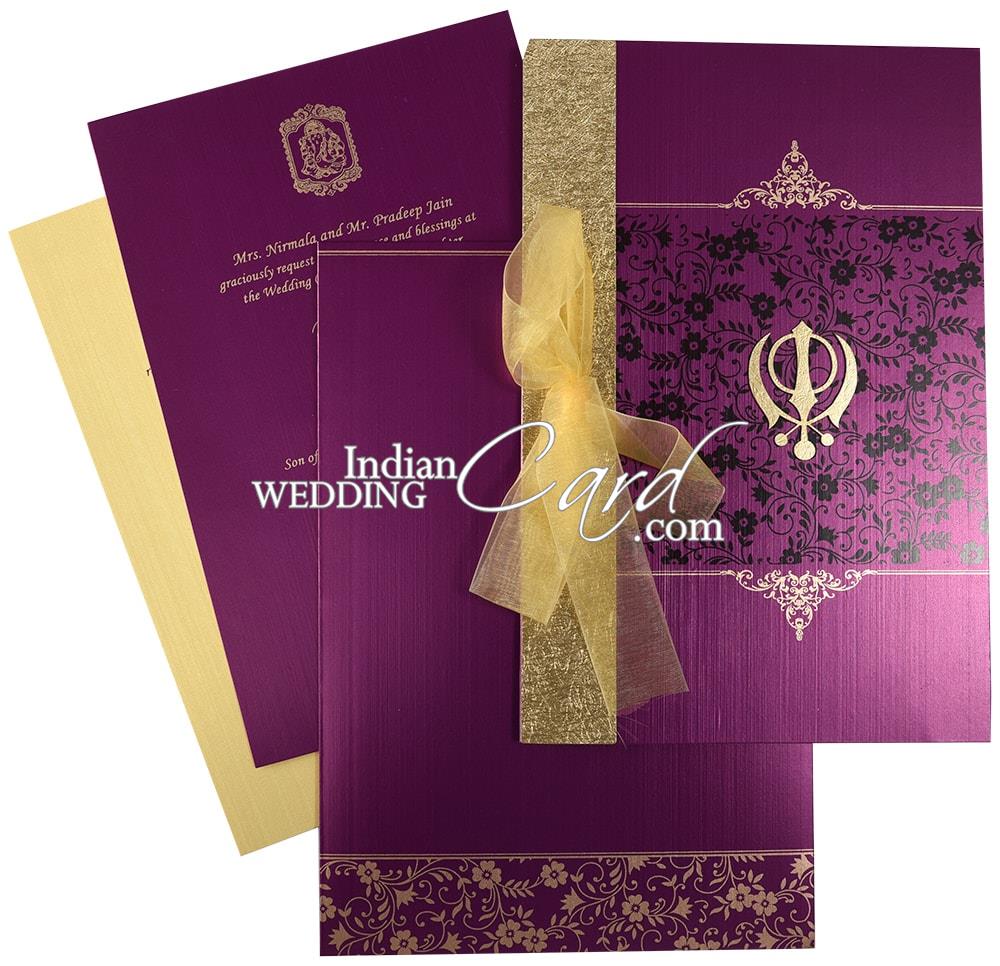 When you are getting a Punjabi wedding invitation card designed you need to check with different card options in terms of design, craft, presentation, and content. These require you to look for everything from the way color scheme, theme, design & decorative elements, messaging layout, folds, insertions, and envelops. This gets you to achieve the right wedding invitation that syncs in well with your choice and need of a Punjabi wedding card.
Creative and Unique Sikh Wedding Invitation Cards:
So, if you think it is enough of those cliched invites that have been sent across for years and ages, now you have creative options to go with for Sikh Wedding Invitation Cards. These modern Sikh wedding cards are designed taking references from modern art and cultural drifts.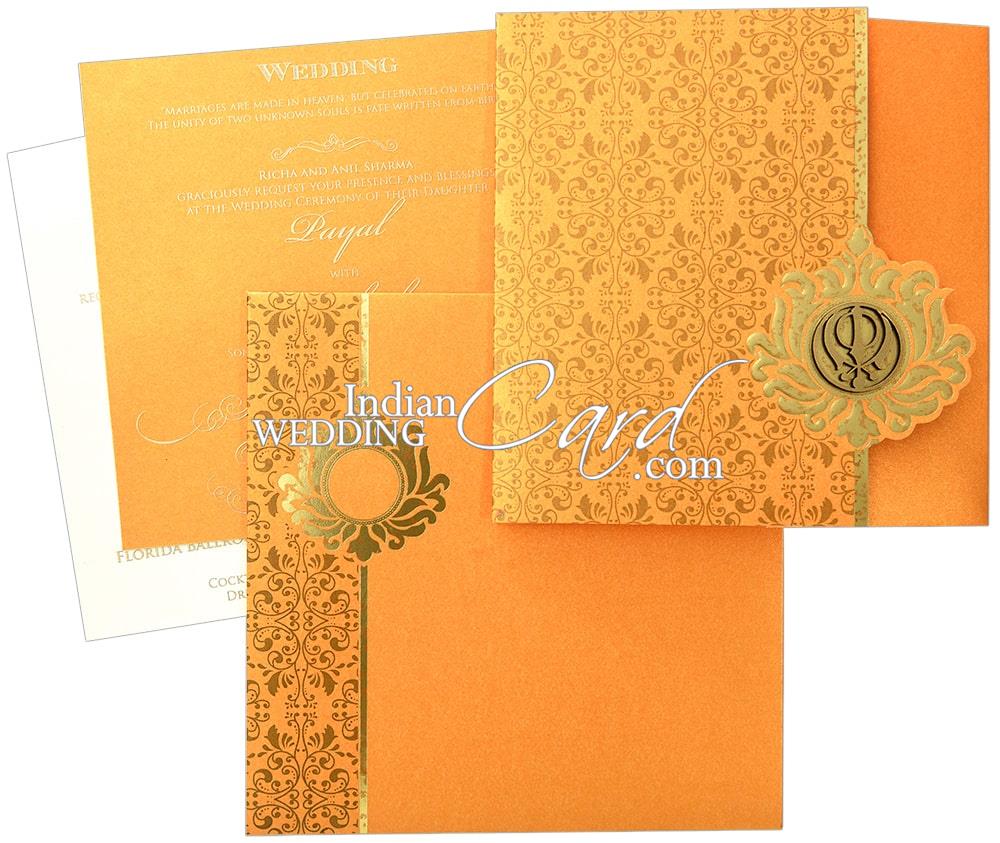 Creative wedding cards and scrolls can be created using modern facets of craft and involving concepts of themes that combine different popular lifestyle trends and traits together. This could use different ways to connect you to a famous web series or just putting the bride's and the groom's photos on the card in some interesting way. Here different props and trimmings could be used to add to the creative element of the cards. And most of all, it could have the matter and the message formed in a different style that makes it different from the conventional versions of a Punjabi wedding card.
Representing the Punjabi culture:
No matter how creative and attractive it goes on to support your idea of an invite, a Punjabi wedding invitation card always has to have the Punjabi element to it. So, you should get it designed to well depict your culture and the tradition that belongs to the land.
While you get your Punjabi wedding invitation card designed you need to keep it served with the Punjabi folkloric elements, dance forms, religious identity, and social stances that define the Punjabi culture.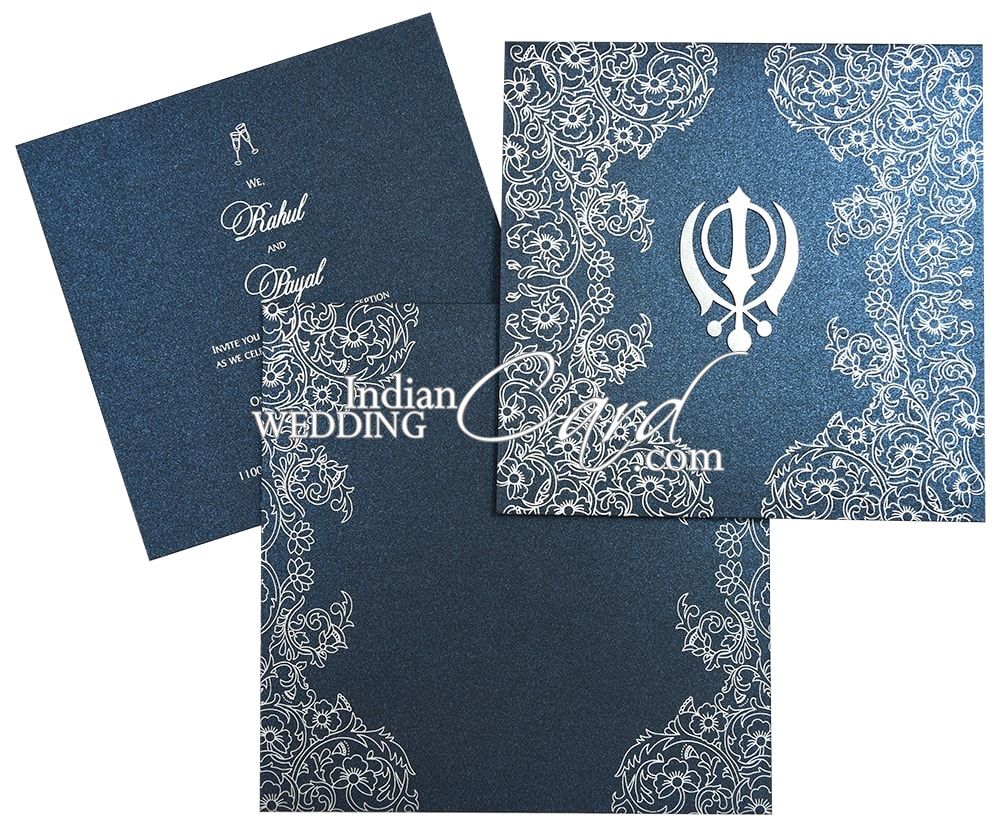 Here, your card can take inspiration from the core lifestyle values, conducts, and dialects that are native to life in Punjab. This can even have the holy texts and local greetings that people from the community can connect with. With more of the land's culture blended in with your idea of the invite, so you have the authentic Punjabi value and identity expressed right.
Connect with experts and know more about how you can get the most appealing and apt Sikh wedding cards designed to get you an ideal and desired invite for your Punjabi wedding.