The cross-cultural wedding could throw unexpected challenges at the last moment! However, what starts on the right footing has all the prospects of ending well. With couple moving close to their traditional roots and still embracing the culture of their spouse. There are many enchanting ideas to make the cross-cultural wedding an ever-lasting memory.
Here are 7 tips for couples planning a cross-cultural wedding celebration.
1.  Send bilingual invitations cards:
If you both belong to families and communities who speak the different language, it would be considerate to send out latest high end wedding invitations in both languages. Be generous to provide translated content in case the guests are unaware of the community rituals.
If you intend to be more specific, provide extra cue cards and menu details to avoid any confusion.
2.  Opt for a 2-day event:
Weddings are the one-time event. Don't disappoint your families by opting for one single event. Try to accommodate the rituals of either community to impress the guests with your smart planning.
3.  Music and themes:
The music sets the mood for the wedding. If you both belong to a community with diversified music tastes, it is obvious there would be conflicts. Set a mesmerizing tone at the wedding destination by choosing light instrumental classics with a lot of strings and saxophone. Avoid percussion music.
When it comes to picking a wedding theme for cross-cultural events, choose neutral pastel shades. Dual tone white and black themes also work wonders. Rustic themes with metallic tinge and velvet fabric also exude magical semblance to both the cultures.
4.  Flower it up:
Choose a local flower arrangement to embrace heritage as your cultural backbone. To honour the traditions of either party, pick flowers that symbolize piousness and auspicious festivity alike. For instance, tulips, marigold, lilac, lotus, peepal leaves and mango leaves have special importance in Indian weddings. For westerners, Dutch roses and African wild daisies are unchallenged beauties preferred for weddings.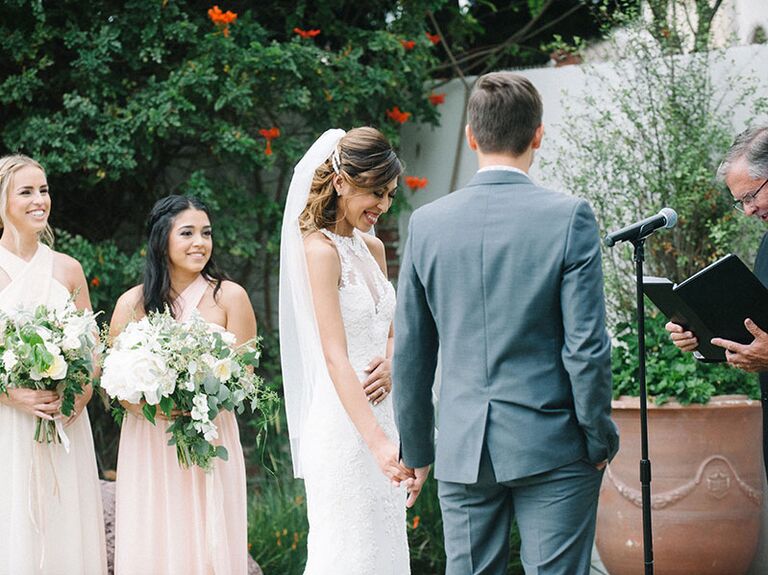 5.  Groom's attire:
Grooms have more flexibility in embracing cross-cultural wedding attires. They can flaunt both the styles with equal aplomb. However, if you are choosing between Western suits and traditional attire, ensure you are comfortable in both. Depending on the time of the wedding, the destination weddings can turn to be a sweltering affair, especially during the day.
6.  Symbols and traditions in table decoration:
Destination weddings outperform the local wedding ideas owing to the in-depth preparation on symbols and table decorations for the cross-cultural union. Placing the cultural elements like fire lamps, candles, bone china cutlery and metallic utensils have high reverence for wedding events. Similarly, use of colours symbolizing fertility and bliss throughout the marital life are also given extra preference.
7.  Picking the flavors:
Blending cultures through flavours in drink and cakes is a wonderful idea! Try adding colours and fruity extracts and serve them in traditional caskets made of pottery and wood to exude rustic charm.
If you wish to avoid the hassle of organizing cross-cultural wedding spread over two days, pick a destination venue where you can enjoy all these with enriching results.