A wedding is a lifetime affair. It is time to create memories that last forever. That is why everything around a wedding is so special. A wedding event needs all your attention to be executed well.
Getting started with the preparations of various affairs of a wedding ceremony requires you to act quite discerningly.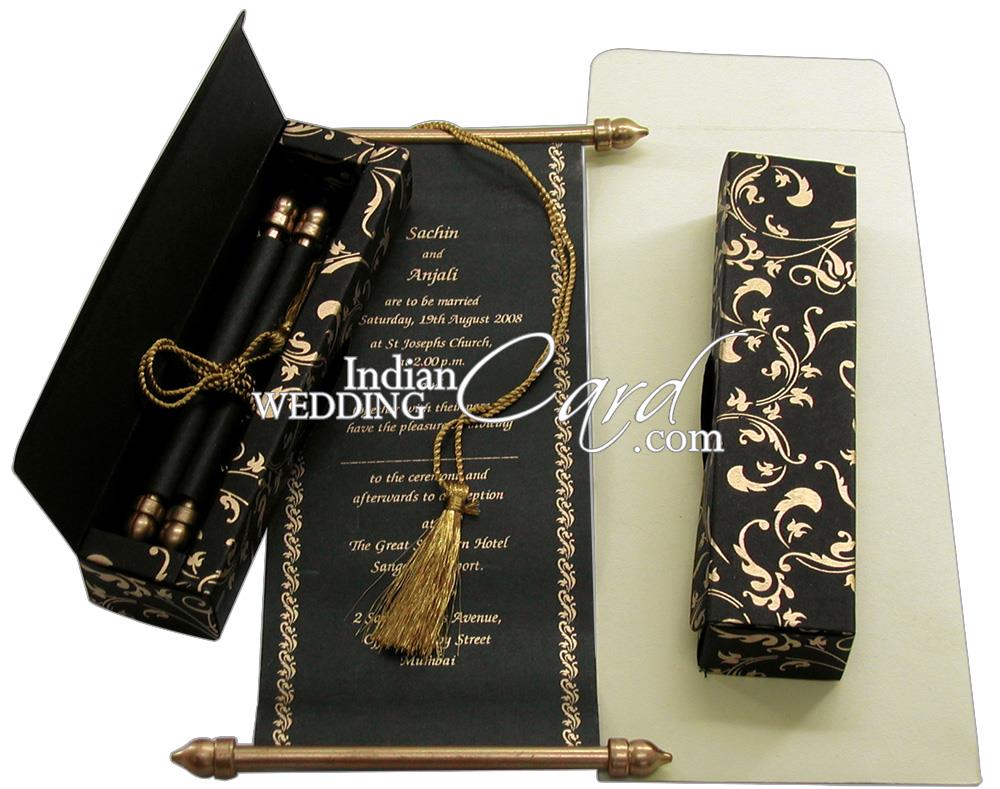 There's a lot to do to execute it right all the way till the end. But, getting a good start can make it all much easy for you. And you can get this apt beginning by having the right wedding invitation card with you.
Here, you need to act unique and impressive with your choice of invitation to strike the great first impression of your event. While, of course, you always need to be presentable and expressive, going by the basic virtues of a good invitation. So, how do you do this brilliantly and get yourself to be a desirous host? Designer scroll invitations get you there!
Of the invitation card options that are popular in the present times, scroll wedding invitations is one that is trending high. These scroll styled invitations revive the vintage feel and offer a lavishly imposing way to do that act of courtesy. And therefore, get you a great way to impress your invitees with something interesting, unique, and imposing as a wedding invitation.
Scroll wedding invitations validating new trends
Scroll wedding cards make for a gripping invite as they fall apart from the same old league of routine invitations. With their unique format of presentation, scroll invitations have been catching the fantasy of event crafters and hosts who try to get different with their wedding preparations.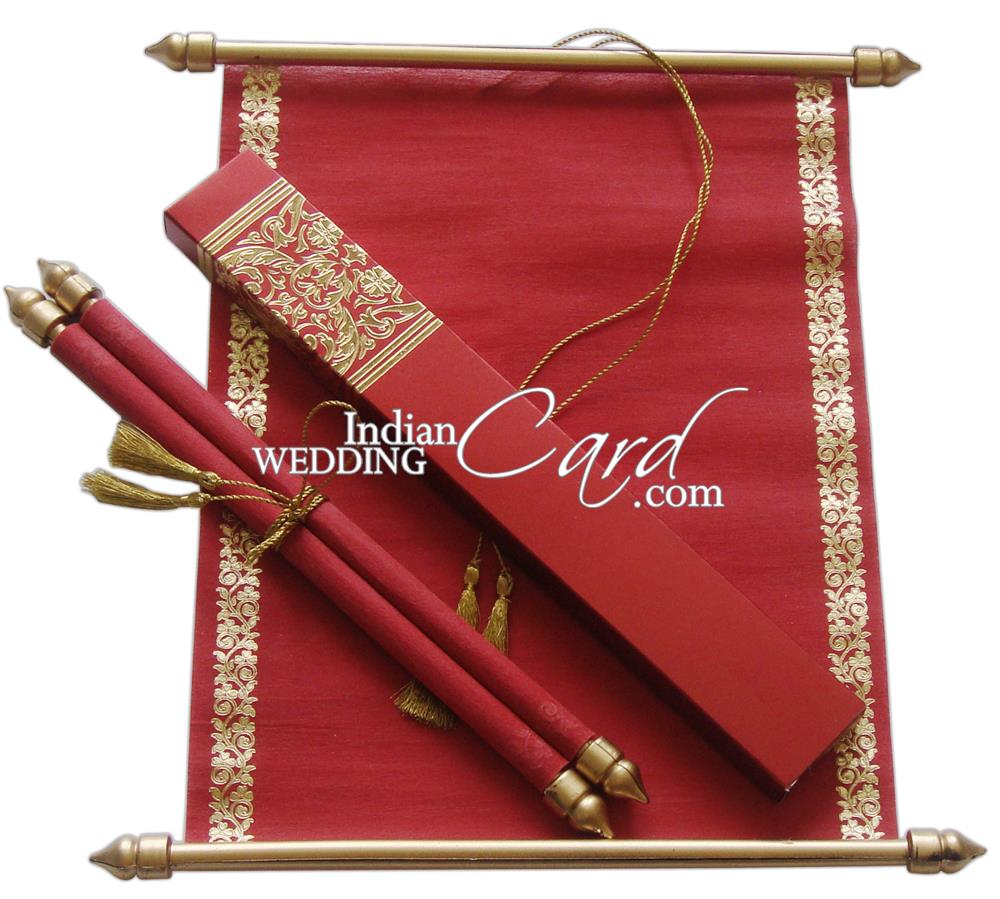 Scroll wedding invitations are a great way to give your guests the first good impression of your event. It looks elegant and has a unique aristocratic touch to it.
It brings the regal culture of invitation alive that belongs to the age-old invitation practices of ancient times. Now taking an elegant new persona draped in a novel feel and expression that belongs to the current era. For you to relish the idea of invites that belong to the aristocratic class, all blending in with the latest trends.
Available in new designs and patterns suiting every theme
No matter which theme you pick for your wedding ceremony, you are going to get an option with scroll invitations that well deliver the idea. Be it a traditional ceremony, a pro-cultural affair, an extravagant royal wedding or a contemporary wedding arrangement – you get options that go with all. Unlike the popular belief that a designer scroll wedding invitation only works with royal wedding themes.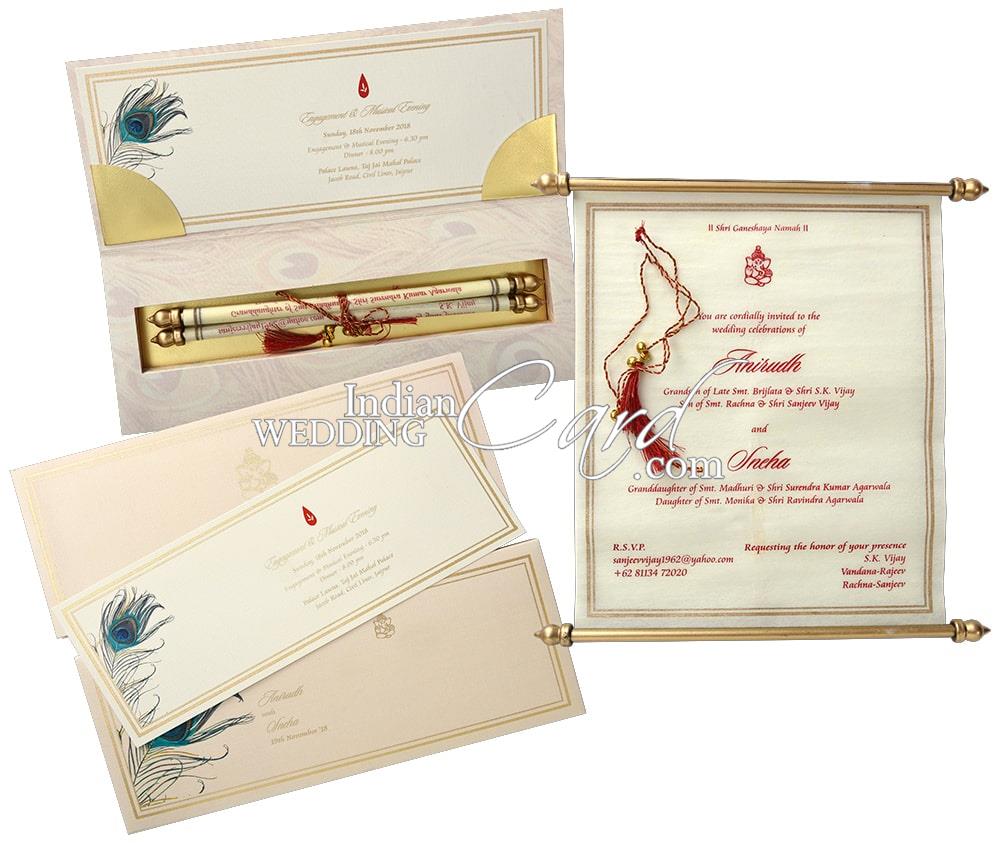 With scroll invitations, you get options to go with various crafts, designs, and presentation schemes – all customized to suit your exclusive idea of invitation. This can include various artistic elements, motifs, and patterns that belong to the very idea of presentation and theme you want to go with. The material craft, color choices, messaging layout, and closure options are all made to suit your trait of celebration. So, you have the scroll invitation card that blends in with the theme fully.
Many quality and budget options
Designer scroll invitations are available in various categories of quality and budget, just like other invitation cards. You can have these created choosing from various material options like satin, velvet, silk, card sheets, and handmade papers. These can have various formatting and packaging options too involving ribbons, tassels, metal charms, stones and beads, and other craft materials. All these are available in different quality options and therefore have different cost implications.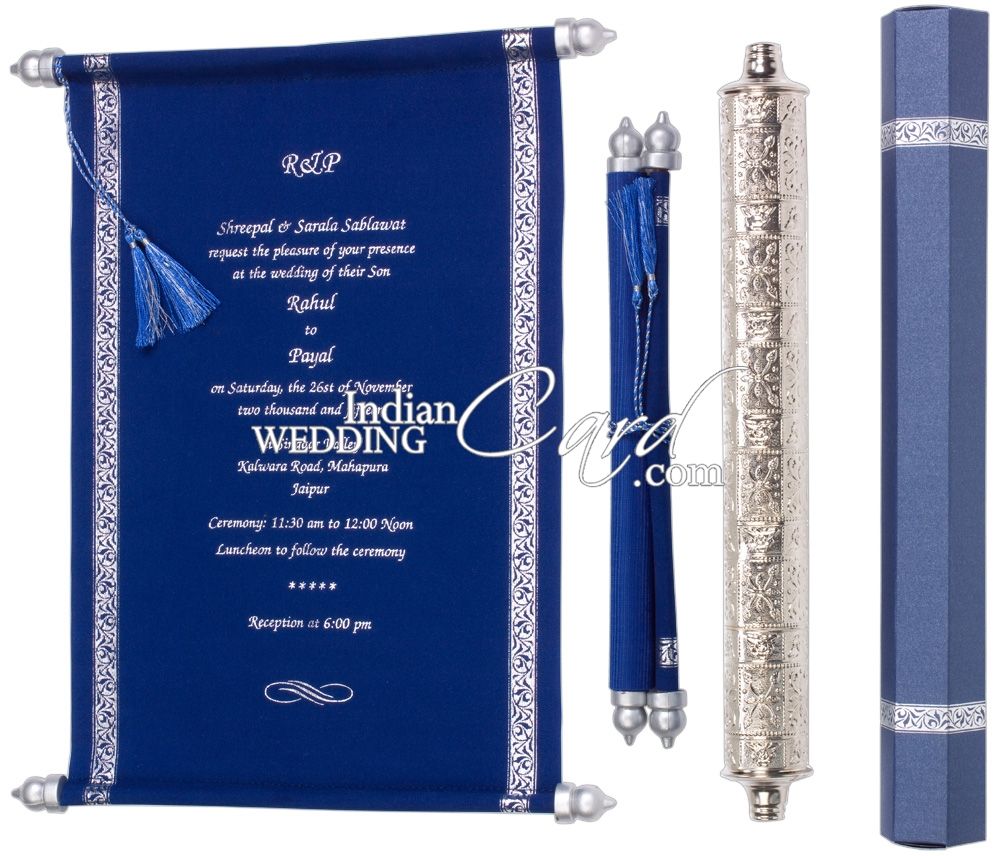 Also, you can choose to go with simple, intricate, or theme-specific design options for your designer scroll invitation. It could have engraved, embossed, feature special calligraphy or just have simple and plain message layout. You can also pick your length and type of scroll (single or dual, wrap or box scroll) depending on your choice of quality and budget.
Wrap-up:
Designer scroll wedding invitations allow you an engrossing and inventive way to invite your guests ditching the old ordinary way of doing it. It brings along the idea of regal hospitality and courteous grace that gets your event a great expression and appearance. And with various design and style options available within your budget, scroll invitations do all the good to your wedding event fitting your bill!