When was the last time you received a scroll invite? Not long back, right? Scroll wedding invitations are one of the most beautiful types of Indian wedding cards. The royal touch and elegance of scrolls make them highly attractive. For those who love adding royal elements to their wedding, scrolls are the best option for them. A scroll is basically a roll of paper containing a message. They are one of the earliest forms of communication. We all remember reading about farmans during the period of Kings. Modern scroll invitations are an adaptation of these farmans only.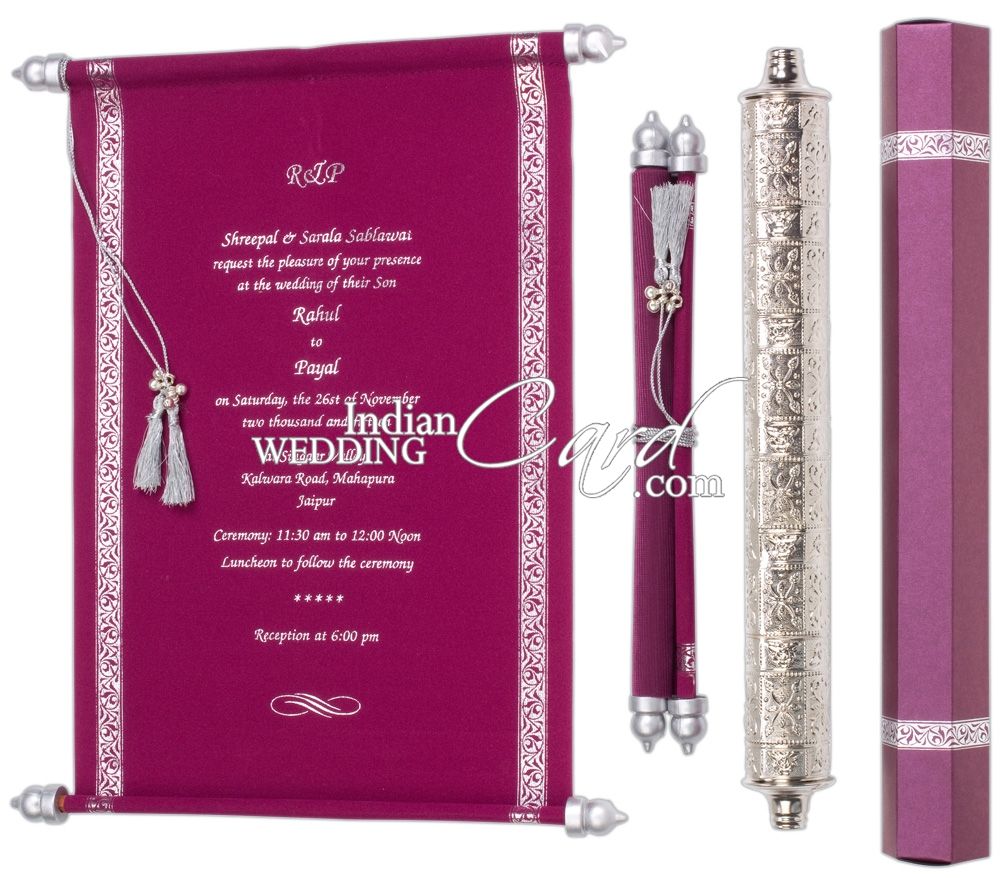 Scrolls can stand alone for creating a dramatic and royal impact on your wedding. You can also incorporate scrolls in other parts of the wedding too with RSVP cards, gift bags, menu cards, etc.
Picking the right type of scroll invitations:
Scrolls are found in a variety of colors and designs. Scroll invitation boxes are one of the most popular types of scrolls. The finesse and style of these invitations will be etched forever in everyone's mind. For our guests, scrolls can be an addition to their collection of unique souvenirs.
While selecting scroll invites, you can consider the following factors:
Colors: Scrolls can look beautiful in almost all colors. Some of the popular color shades include gold, red, silver, forest green, and shades of purple. For a more personalized touch, you can match the color of the scroll with your wedding theme or your wedding dress.
Theme: To determine the theme of your card, try to match it with the theme of your wedding. If your wedding is in a hotel, you can go for velvet scroll invitations. Similarly, you can pick medieval-themed scrolls, if your wedding is in a mansion or palace.
Material: Scrolls are available in a variety of material – silk, satin, velvet, handmade paper, wood, and cardstock. You can also add embellishments on scrolls like charms, bows, rhinestones, precious and semi-precious stones, tassels, etc.
Font style: Your font style will depend upon the style of your scroll invite. For modern scrolls, you can go with digital prints or typed fonts. For a traditional wedding, calligraphy and handwritten scrolls look more elegant.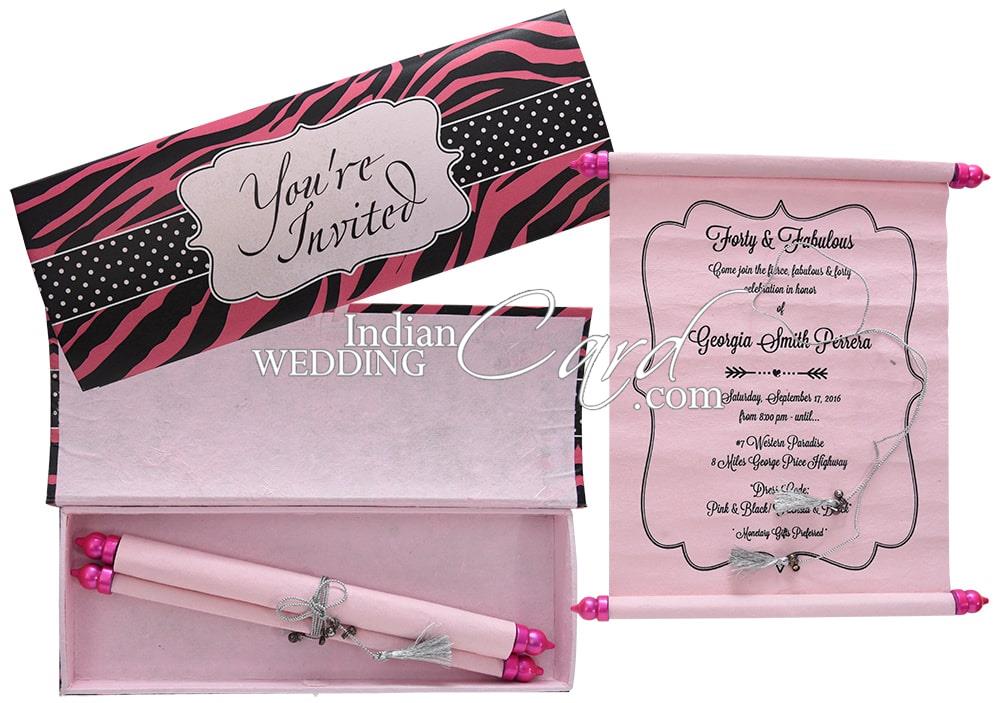 Winding-up:
Scroll marriage invites are becoming popular these days. The modernization of weddings is the primary reason for the inclusion of unique wedding invites and other elements.
When it comes to ordering scroll invites for your wedding, you don't really need to overthink it. They are available in a number of color variants and designs. The scrolls can up the grandeur of your wedding. You can make it extra special with the use of unique embellishments, pop colors, calligraphy, etc. You can also pick from other variants like small size scrolls for thank you cards, box scrolls, fabric scrolls, theme scrolls, wooden scrolls, etc.