Congrats! Your marriage is fixed. Now what? Probably it is the time that you loop in your family and friends about the upcoming wedding. A wedding save the date card is a kind of pre-invitation that announces your auspicious day. It also gives your guests an idea that they will be invited to the wedding.
Why send save the date cards?
Save the dates are the latest trend to get added in the league of destination weddings and three-day weekend affairs. Sending a save-the-dates become more important if you are marrying during peak travel times like a holiday weekend. Sending these pre-invites will give enough time to guests for accommodating travel schedule. It will also increase their chances of attending the wedding.
What is the right time to send them?
As a rule of thumb, you can start sending these cards six months before your ceremony. You can increase it to eight, if your wedding is falling on a faraway destination or a holiday weekend.
Who all should receive it?
We would say to anyone you want to invite. Remember to send to only those whom you want to invite.
What all information to add?
Include all the major information that will help the guest to plan the big day – wedding date, location, wedding website URL, etc.
However, people are bound to commit certain mistakes while designing a save the date wedding card:
• Not sending any at all:
That's a very common mistake that every couple make. The current wedding trends include a craze for destination and long weekends wedding. In such scenarios, sending a save-the-date card in advance will help guests plan their trip conveniently. However, you can skip this part if you are having a short engagement without much gap.
• Sending at a very short notice:
Like we said earlier, save-the-dates are for most suitable for destination and long weekend weddings. Hence, it becomes imperative to send these cards at the right time. Mostly, people send these six months before their wedding date. This gives enough time to the guest to accommodate travel, hotel, leaves, etc. Also, it gives you ample time to plan every function.
• Sending too early:
Just because we said you should not send these cards at a short notice, it does not mean that you send it too early. Your guests might toss it somewhere and then forget about it. Also, it is not a good idea to send formal wedding information before setting everything in place. You should always create a wedding website. Your guest might depend on it to know any last-minute changes in venue or any other information.
• Only sending e save the date cards:
E save the date cards are an important and convenient way to disseminate your wedding information. But, you should not solely rely on it. Why? Emails can sometimes meet with certain issues like – wrong email ID, non-active ID, landing in the trash, etc. The best would be to send e-cards as well as physical cards to your guests. Remember, physical cards look more formal.
• Adding registry information:
There's no doubt that your guests would like to know about your wedding registry and where you are registered. But, as wedding etiquette, it is in a bad taste to include registry information on your save-the-date cards. Rather, you can add a link to your wedding website from where your guests can know all the scoop.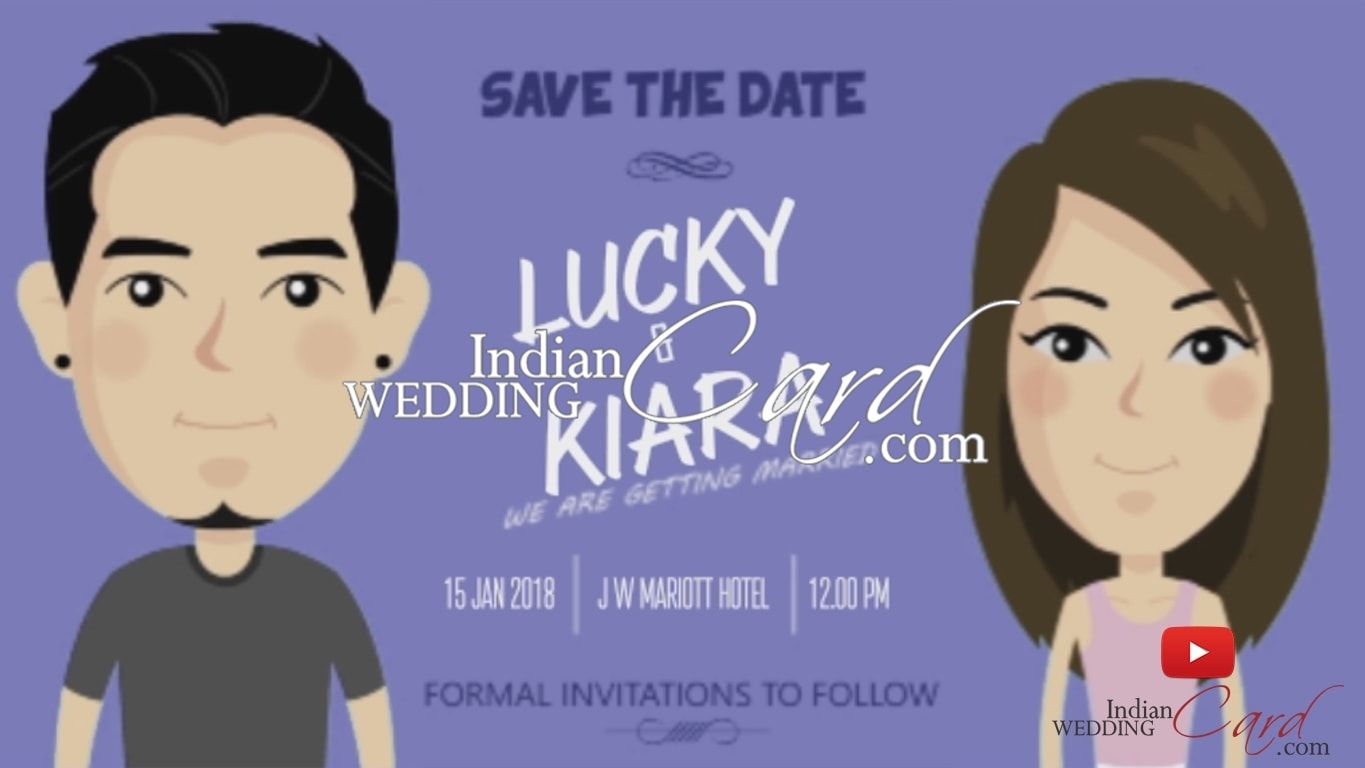 • Not making it personal and fun:
Not making your wedding card personal can be a serious mistake. Weddings are fun, hence their invites must also be fun. Include a memoir of your first date or how you met. These personal things will help you to cherish the memory of your relationship for a lifetime.
Remember that save-the-date cards are to let people know that an invitation will follow. You should not expect an RSVP at such an early stage.