While looking for options for wedding invites you always look to stand out with the presentation and style of your invitation. And this stands true for everyone who understands how important getting an invitation designed for their once-in-a-lifetime event is.
This is going to mark the beginning of the special occasion that is going to last in your memories and talks forever. Something that you would draw out from your personal treasures and show to the coming generations and future friends recalling the times of your wedding.
So, how do you want it to be? Something unique and special, of course. Well, looking at the current trends if you want it to be distinct and different, you have foil stamped wedding invitations doing that for you quite impressively.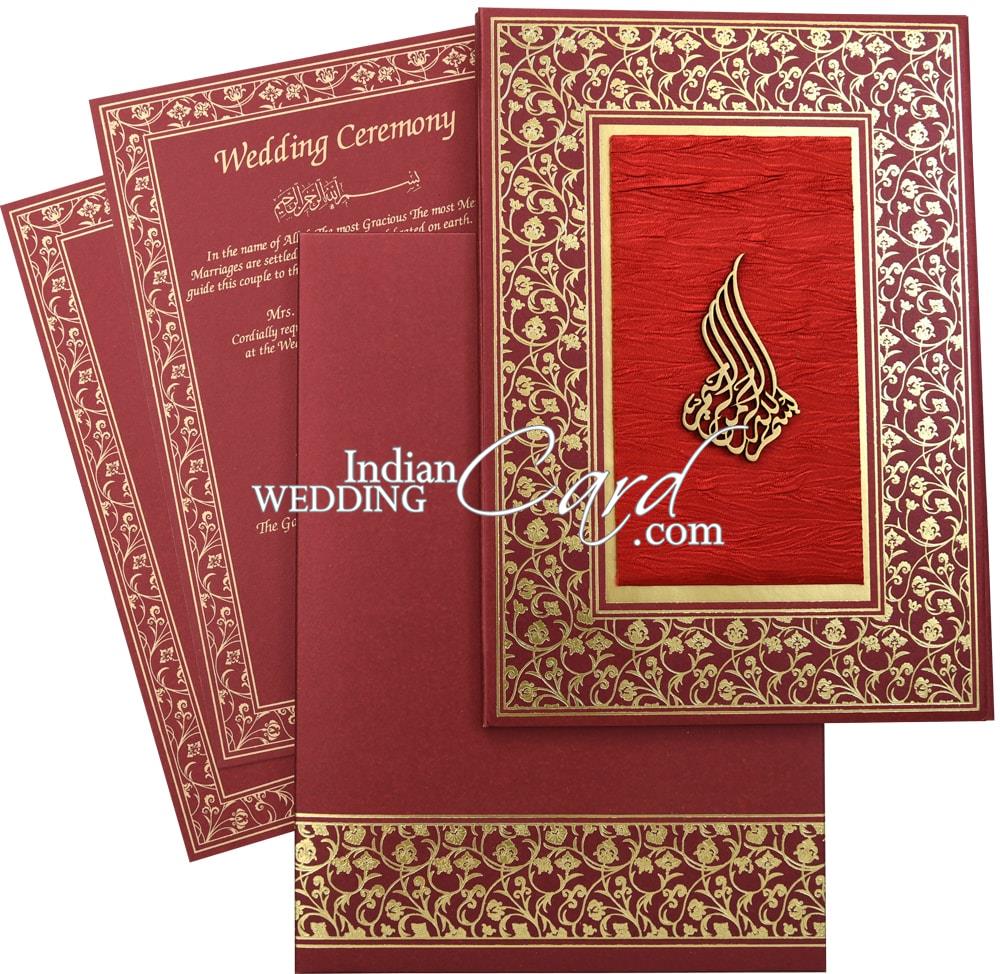 So, what basically is a Foil Stamping Wedding Invitation?
The printing process of Foil Stamping Wedding Invitations involves the impact-heating of foils over the surface to create beautiful patterns and textures. Foil invitations are made to create interesting designs in metallic hues of gold, silver, and brass. You can have these available in both traditional and contemporary styles serving your idea of wedding theme and presentation. Thus, you have something freshly-revived, catchy, and unique in terms of invitation craft.
Foil wedding invitations are lustrous and eye-catching:
Foil wedding cards are made of metallic foils that add to the lustrous charm of it. These foils can be depicted in various designs and artistic themes to get you the most eye-catching invitation that makes it a sparkling celebrative affair to get your wedding ceremony a great start. You can have your foil invitations printed on splendid and striking themes that are created with mesmerizing feature art offered by the foil stamped designs. This gets you something interestingly unique and eye-catching to suit your idea of a lavish and luxurious wedding invitation card.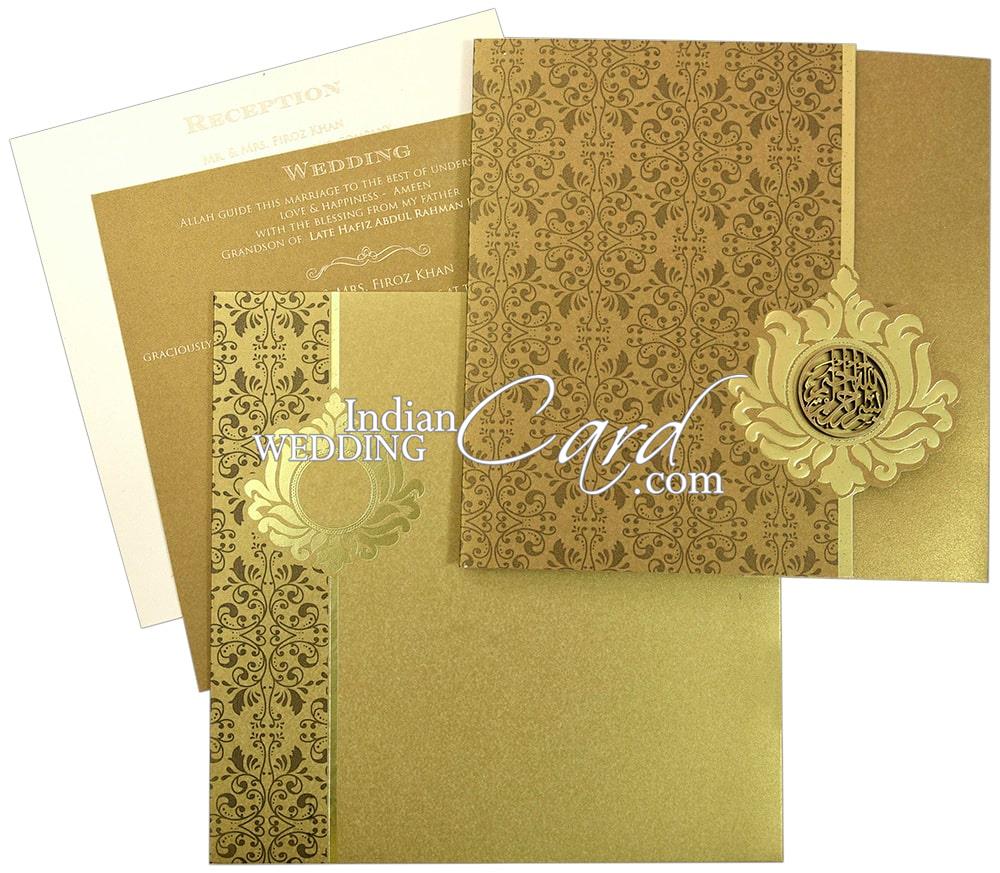 Different types of foil wedding invitations:
Gold Galore Foil Invite
These damn gorgeous invites are made to lure your guests with its golden foil stamping over the scroll borders and lovely golden tassels on sides to complement the gorgeous gold foil wedding invitation craft. A stunning foil-embedded cover further adds to its beauty.
Classy Off-white Silver Foil Invitations
Off-white is the color of class and grace. In this card, it combines with the silver stamps drawn to express a striking design revealing a fine work of elegance. Have these silver foil wedding invitations to extend a sophisticated invite to your guests.
Shimmery Peacock Art Invite
Peacocks have always been a great way to express magnificence and grandeur. With a shimmering Peacock art design pictured on your invitation card through laser cut stamping, you can get an unavoidable charm delivered through your traditional theme invite.
Alluring Hot Foil Design
This gorgeous piece of invitation has a hot foil stamped on glossy red paper. Makes it look attractive and alluring to best complement a high-end wedding affair. With a shimmering sprightly appeal that delivers the high-spirited jovial feel to the modish invitation!
The Royal Paisley Patterned Card
Paisleys have always been an authentic way to add traditional zest to invitations. With this wedding invitation card, you get the paisley motifs foil-stamped in exuberant regal choice of colors and exotic designs to give it a stately touch of art!
Damask Themed Foil Stamped Invite
The famous floral fabric pattern art gets foil-imprinted on your wedding invitation card. This Intricate Silver Damask print pulled in on a shimmering blue paper makes for a graceful and impressive artistic expression for a wedding invite.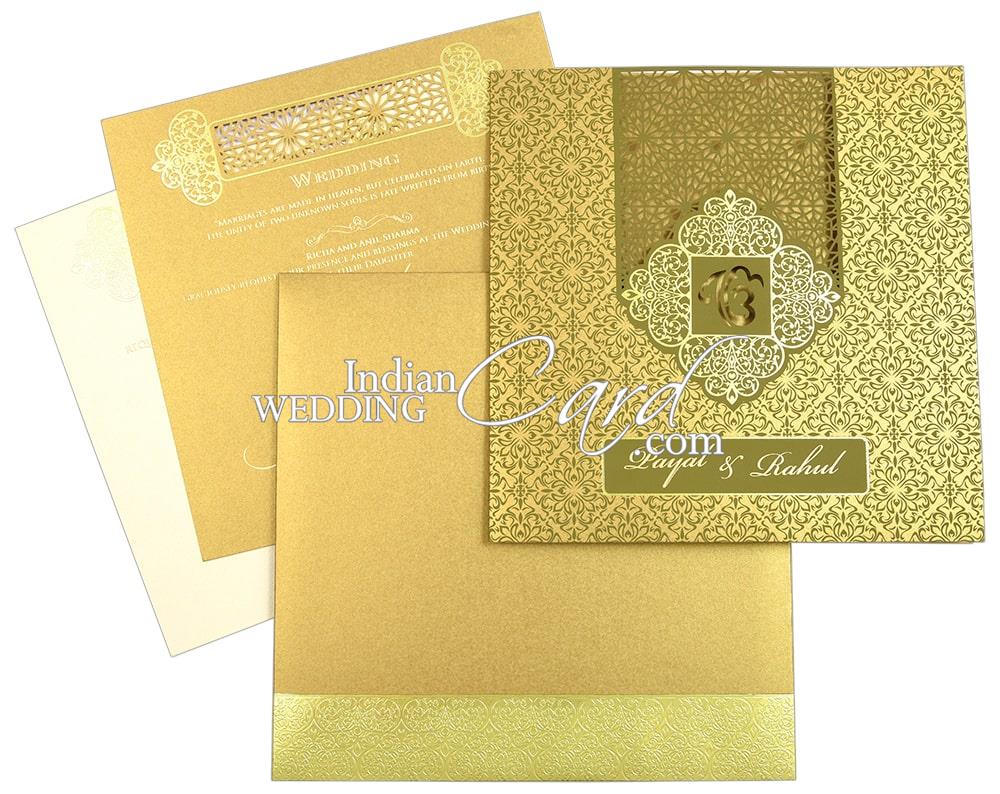 Wrap-up:
Foil wedding invitations are one of the most attractive and impressive ways to design your wedding invitations. Available in many colors, patterns, and material choices, foil-stamped invites can fit in your purpose and theme of invitation just as needed. A sure way to stand out with your idea of a wedding invitation as per the current trends!