Congratulations for you took a genuinely mature step forward in your life. You took off the burden of monthly rent and turned it into a loan that would get you the house of your dreams. Yes, a house of your own. You got together all your memories and stuff which belonged to your old house only to move into the new home. You lent a couple of farewell kisses to your previous home and the moments of comfort, joy, and happiness you spent there.
Welcome, Home, to the new home, which now belongs to you and only you. Your stuff may be resting in boxes, and you are giving a thought to place the furniture. Your couch will appear to be flawless in the furthest spot, you'll pin up a huge mirror over the shelf, and you very well might get yourself another beautiful carpet complimenting the curtains.
You are getting acclimatized with your new locality, and the new house here is beginning to feel like home, and keeping that in mind, you have already started pondering over getting a new companion to share your impressive new abode.
Along with this, since your new home is as tasteful as you, hence this calls for a grand celebration with your friends and family to share the joy of your new-found home. So what are you waiting for? Let us discuss some unique housewarming invitation ideas which make you stand apart from the rest.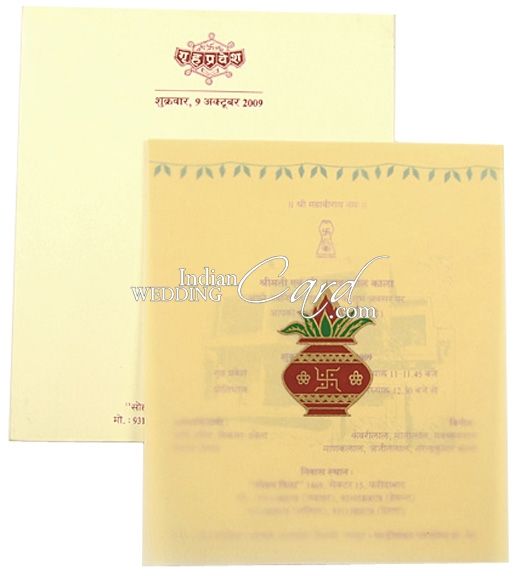 The Marble Invite
Want to show off the classy marble finish your new abode has got? Why not put a little of it in the housewarming invitations? You can customize these cute and sophisticated invitations by personalizing them according to your taste and budget. The innovative marble invitations might be the perfect way to celebrate your new home!
The Boozy Invite
Do you have a bar in your new place which feels incomplete? You might have spent a chunk of your budget decorating your newly earned place, but do not worry; we have an idea to fill up your bar without spending much. Design your housewarming invitation with a Bring Your Own Booze or Wine note. Since it is the occasion of housewarming, it would not look odd, and it will fulfil your purpose as well. You can also design the invite with a wine theme or background and add more intricate details of your choice.
The Say It in Pictures Invite
Too excited for friends and family to see the beautiful place you have set up for yourself? Want to show off the amazing flooring and textured teak wood shelves? Why wait then? Load your housewarming party invitations with pictures of you smitten by your new pad and invite all friends and acquaintances to see it themselves! You can put Polaroid photos, digital frames, etc. to give it a personalized look and feel.
The Keep It Secret Invite
Want to surprise your guests? While it is finally time to gather your people and share the news of the new home with them, you can keep the cat in the bag for a few more days. Design your housewarming party invitation cards but do not mention what the reason for the celebration is. Just put out little hints like a wine bottle, or little clipart of stuff related to a home around the text (for example- a rug, cupboard, door, or even a cute little hut). This will maintain the secret and will give a tinge of excitement to your guests.
The Rustic Invite
Are you planning a barbeque in the backyard for your housewarming? A vintage-themed housewarming invitation card will be the perfect way to invite your guests to share your happiness with them. Imagine a coffee-colored paper with burnt edges, with a beautiful personalized message written in golden ink! Sounds perfect, right? We know! Your rustic invite will surely prove to be a unique idea amidst all the basic housewarming party invites.
Final Words
Entering a new home is not an easy move in your life. Please make sure you celebrate it how you have always dreamed it to be. Choose the perfect invite to compliment your housewarming party and share your joy with your friend in a unique way!