The world is getting digital, and so has our lives. There was a time when we used to exchange letters to share our thoughts and feelings or well- being. Next came the phase of telephones, and then emails and mobile phone. Internet has surely become the boon as we can now video call to almost everyone from wherever we want to. The best example of how technology is helping us is the E-Wedding Cards, wherein we can save a lot of time and energy.
Wedding is the ceremony that asks for numerous responsibilities. From the venue to shopping to the ceremonies and sending off the couple for a honeymoon; everything is to be done and that too in a perfect manner. It's a lifetime affair, and everyone wants their special day to be a special one. So, it is quite obvious that one more task is of invites and wedding cards. However, as the world has gone digital, the invites have too gone digital.
The best part of E-wedding card is that it can be personalized for every guest of yours or you can send one single invite to all the people in your guest list all at once. It surely saves paper and your time instead of going door to door. It gives a stunning impression, and these cards can be sent through your mobile phones or e-mails. There are numerous ways of inviting your friends and relatives to your special day.
First option, choosing the card template, the quotes and wordings, the color options of the card and then sending it to all the guests in your mailing list all with a single click.
Second option, e-save the date invite with details to be followed. This method gives the time to the host to make arrangements and decide the functions to be hosted. At the same time, guests can get an idea of your special day.
Third option is to be more creative and opt for an invitation made from you and your partner's pictures. It's innovative also and at the same time heartwarming also.
Fourth idea is to send a video wedding invites along with sending proper wedding cards. It can give a personal touch to your invite and to your guests.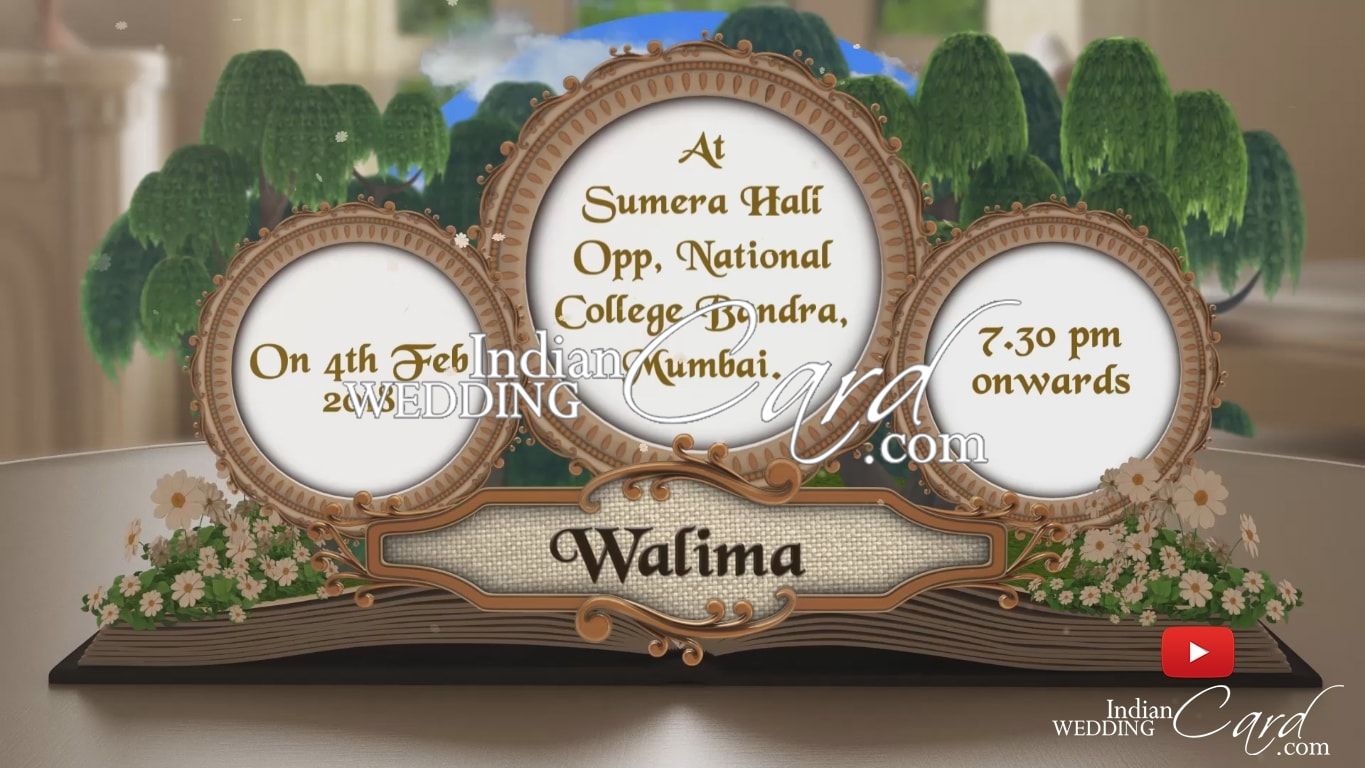 So, if the world is going digital, why can't we? E wedding cards is the best way to send your message or invitation to your family, friends, and relatives who are far away, and it is not practically possible to invite them by personally meeting them. Nowadays, in Indian marriages also the trend has changed. Earlier, people used to go to their friends' or relatives' place to invite them for their son or daughter's marriage along with the wedding card and sweets. Nowadays, people have changed with the trend; they send e-invite and when their guests reach the venue for the function, they are received or sent with wedding favors like sweets, or some decorative, etc. Indian Wedding Card is the best option if you wish to send e wedding cards for your special day.