Moving into a new home is one of the important milestones of your life. It's not every day that someone buys a new home. You were able to do it because you worked hard for it. After a lot of search and inquiries, you finally signed the deal for the corner condo – your dream home. You bid a heavy-hearted goodbye to your former home and memories you built there, all ready to move into your new residence.
But if none of your friends or colleagues see your marvelous new home? Yes, we are referring to throwing a housewarming party. Whether you literally light a fire for 'warming' like in medieval times or you invite your friends and acquaintances over a pizza party with some coke, the idea is to share your happiness with your best people.
The real struggle of throwing a housewarming party is to finalize the housewarming party invitations. If you want people to gather and celebrate your achievement, you must let them know about it first. And, the best way to do that is to send them a house warming ceremony invitation.
When to host a housewarming party?
The excitement of moving into a new home is unmatched and beyond imaginable. You might want to throw a party as soon as you move in. But trust us, there's no rush. A new home will have its own charm even if it's a few weeks old. You can take this time to unpack your belongings, arrange furniture, set-up décor of the home, get acquainted with your new neighbourhood, etc.
After you get at least half of the things set-up, you can start planning for a housewarming. In many cultures in India, housewarming, also known as the 'grah pravesh' is a very sacred event. The dear ones are sent a griha pravesh invitation.
Housewarming ceremony invitation ideas
You can go the traditional way with paper housewarming invitation cards. You can get multiple design inspiration and ideas online.
If you are hosting a grand celebration with a theme like a 'bar night', you can choose an invitation that resembles the theme or you can get one customized. You can get specialized cards with griha pravesh symbols and themes online.
If you don't have time to physically distribute the card, you can get digital housewarming invitation cards designed.
Today, video housewarming invites are also in trend. Sum up your journey from old home to the new home and share it with your guests.
You can also customize the wording of your house warming invitation card. Take a look at some of the ideas:
"We are breaking into a new home. And guess what? You are invited to celebrate this special achievement with us. Do come with your entire family."
"We have found a new address and this time we are calling it a Home. Come and join us in the Griha Pravesh ceremony of our home-sweet-home."
"As we set foot into the new chapter of our life, we request your benign presence. Bless us and our new home and join us for a grand housewarming celebration."
"We have found a new location again but this time it is not temporary. Join us for a small dinner at our new residence and don't forget to bring your blessings."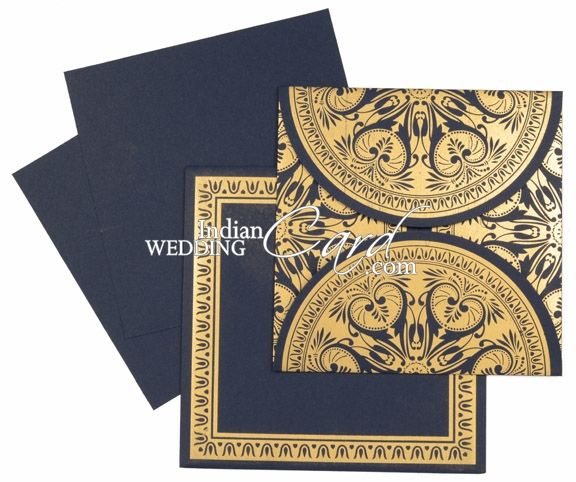 Explore housewarming party invitations at the Indian Wedding Card.