The date for your big day is set with the venue, guests list, menu, decoration, all pre-decided. Next, comes the most important part – selecting the wedding card. If it was a decade back, choosing the wedding card would mean constant trips to the local vendor to discuss the design, texts, etc. But now with designer wedding cards available online, you save yourself from physical stress.
All you need to do is find the best wedding card designers online, browse through their collection, pick a design, get it customized, and yes, you're all done. Sounds simple, right? Well, in many ways online wedding invitations have simplified the process of designing and selecting wedding invitations, but still, the actual pain involved concludes it. The decision involves the type of design, color, printing technique, and yes when and how many invites to order.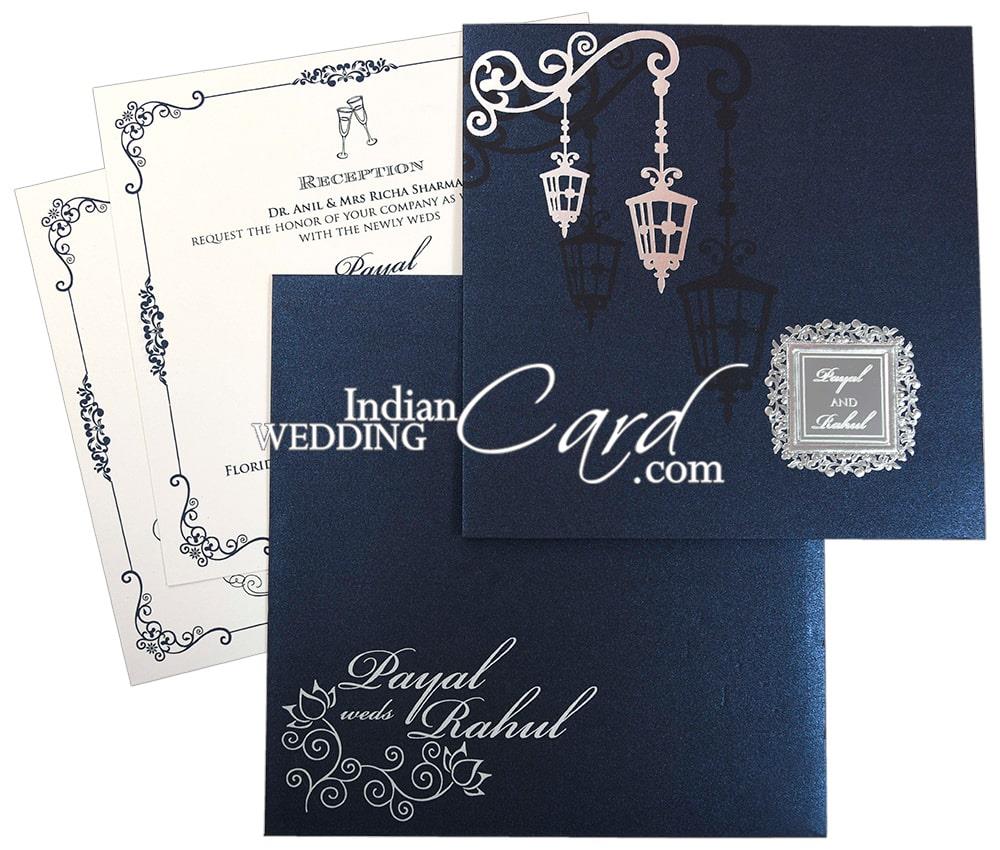 Shape and size of the wedding card:
The modern wedding card is available in several shapes and sizes. You might how does the shape of a card matter. It does! The shape of the card is important when you are going to mail the card to your outstation guests. Thus, they not only differ in looks but have a postage cost attached to it too. Some of the popular shapes of wedding cards include tri-fold cards, gatefold, square, scalloped, round, bracket, landscape, and portrait orientation cards. Tri-fold and gate gold cards cost more than the standard sized cards.
Theme and color for your wedding invite:
Selecting the theme of the wedding card is also an important prerequisite. You don't want your wedding card to be just another piece of paper. You can make it unique by picking themed invitations. Themed invitations can be selected according to your personal choice or per the theme of your wedding. For a royal style wedding, you can go with traditional heritage-themed cards. Similarly, for destination weddings, go for beach theme wedding cards or flight themed cards. Floral wedding cards are also quite popular.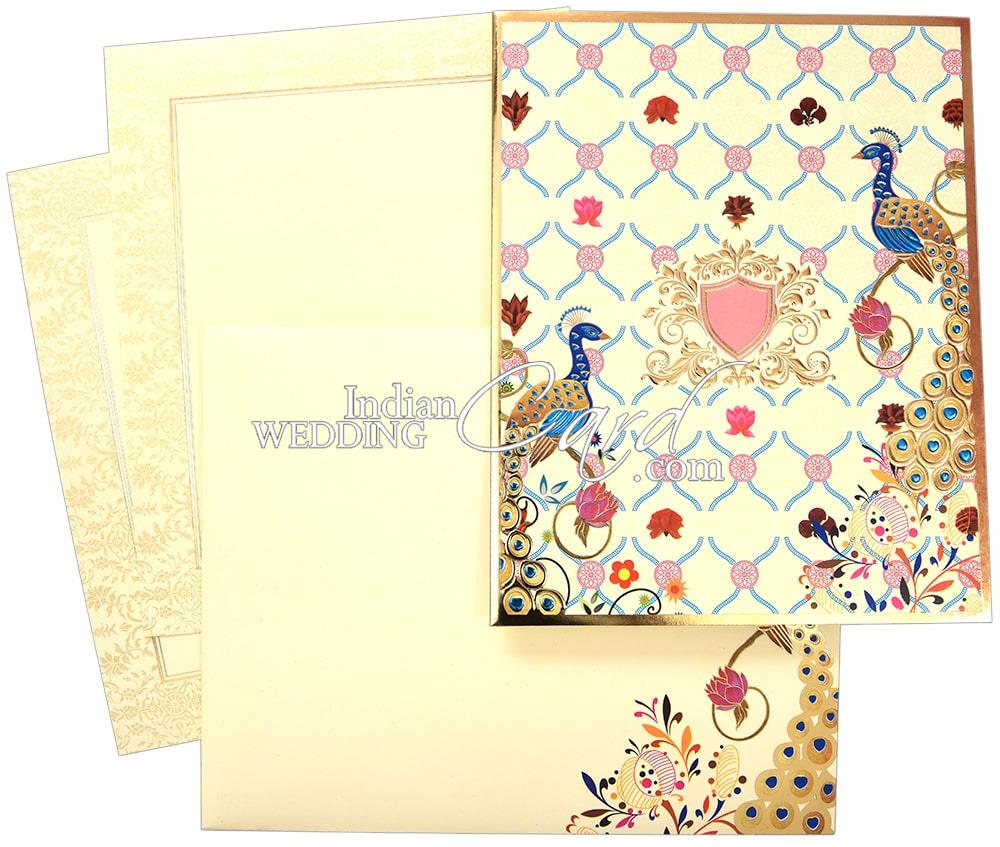 Font style and paper:
You can make your wedding card special with unique printing techniques like embossing and foil print, and by using various font styles. The font of the wedding card largely depends upon the theme you have picked.
Just like font, the paper of the card also plays a crucial role in accentuating its looks. There is a lot of variety in wedding papers. Some of the popular ones include handmade paper, matte finish paper, glassine, glossy, cotton fiber, vellum, etc. Couples of the 21st century are also going for environment-friendly products like recycled paper for designing their wedding invites.
Invitation additions:
Apart from the main invite, you must also decide the style and theme of the additional cards – RSVP cards, enclosure cards, thank you cards, etc.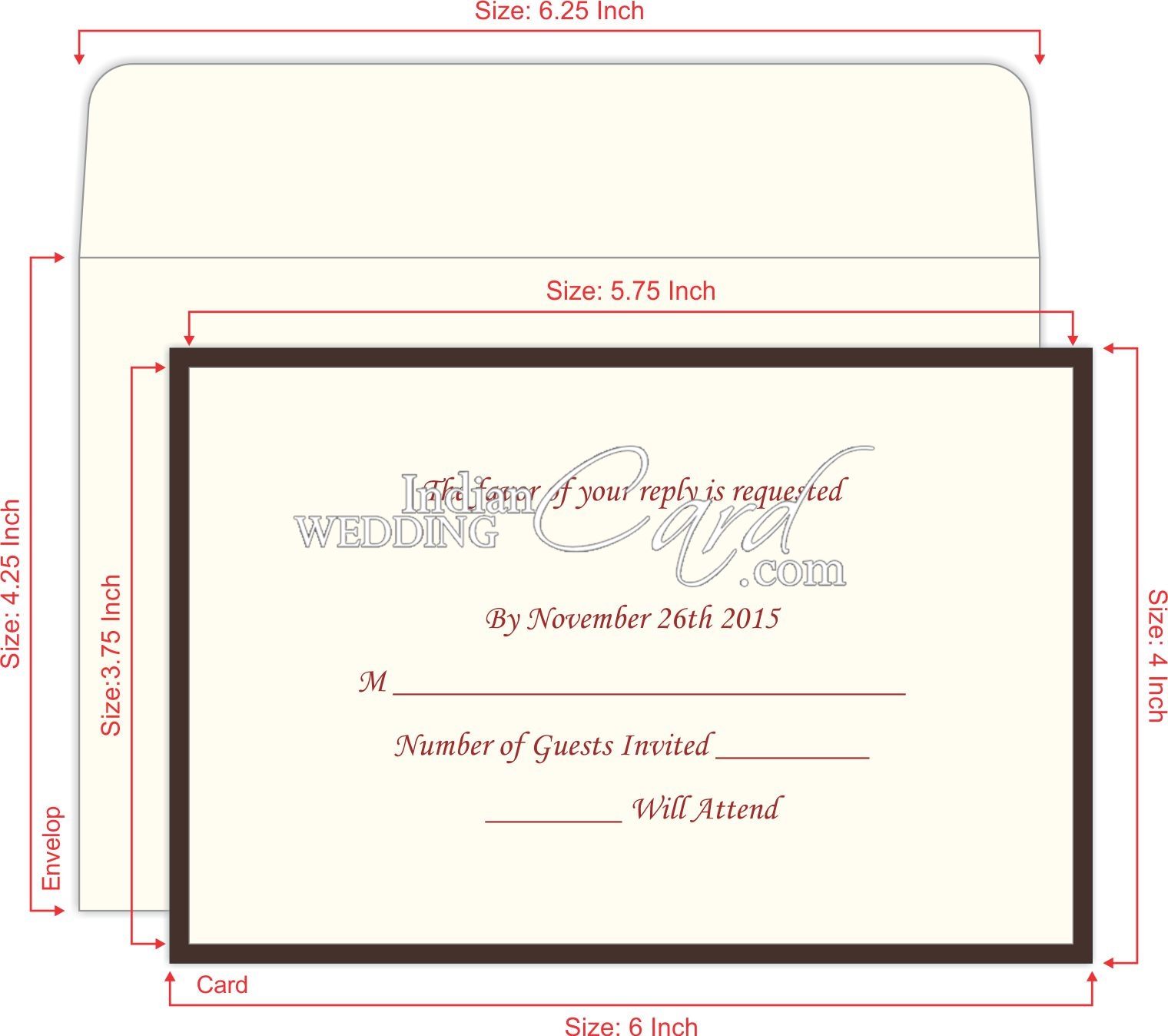 When ordering invitations online ask for samples. If you are planning a destination wedding, order the invites before 8 to 10 weeks of the wedding. Always order an extra quantity in order to avoid the inconvenience of replacing the faulty cards or adding last-minute guests to the list.